Samsung Galaxy Note 10 is the latest flagship smartphone in Samsung's Note series. The device runs on the latest specs with the Android 10-based One UI 2.0 which is the latest among the Android OS family. Although Galaxy Note 10 is seriously a high-end powerful flagship device, it still has its own sets of issues. In fact, there are many common issues that users have reported with Samsung Galaxy Note 10 which are uniform across almost all the devices irrespective of the region or markets. Here, I have listed 10 common issues of Samsung Galaxy Note 10 and their fixes so you won't have to rush to any forums or Samsung support page to get help fix it. Follow along to know more.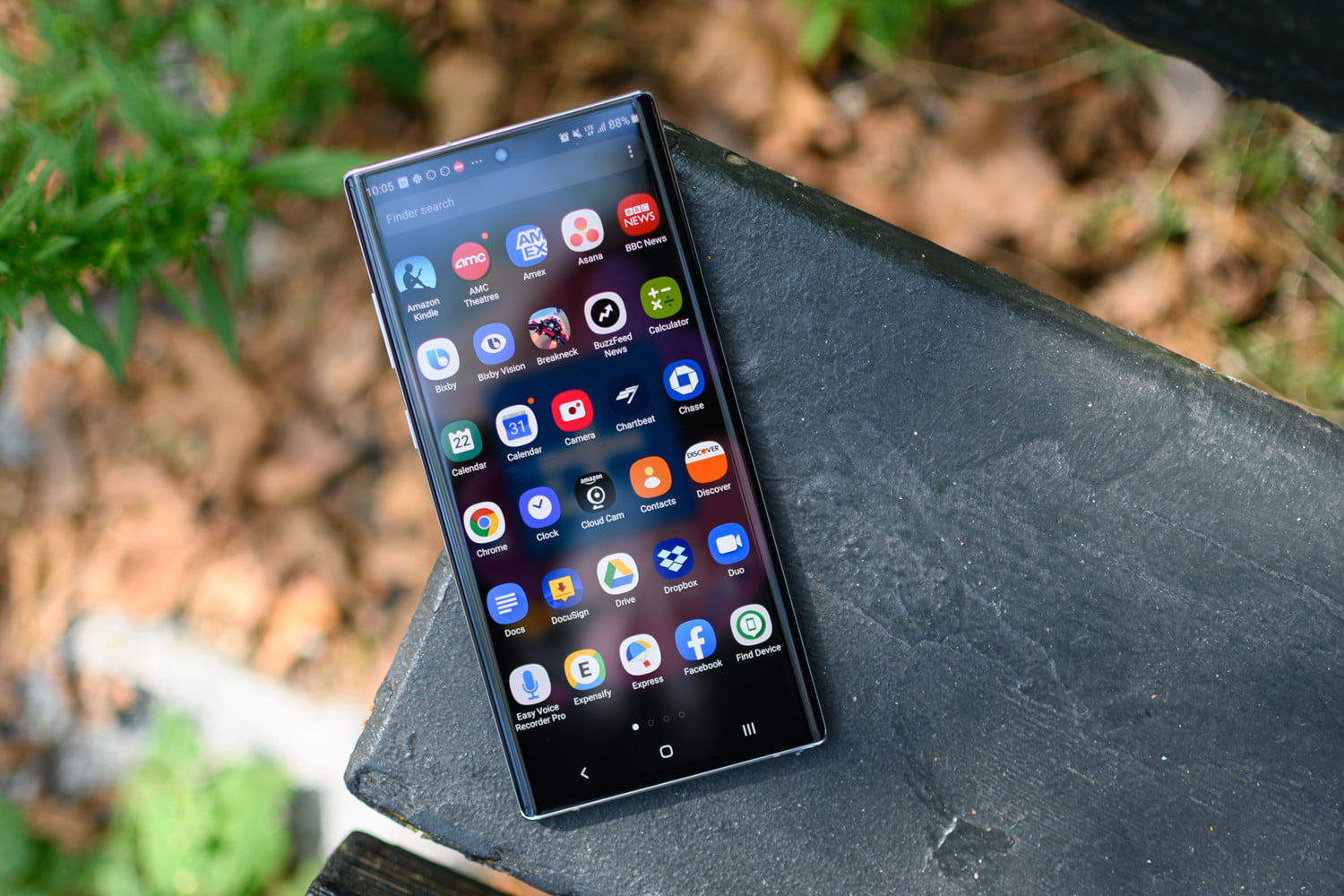 #1: Samsung Galaxy Note 10 Android 10 Problems
Android 10 on Samsung Galaxy Note 10 is available packaged with One UI 2.0 custom user interface. This means that even though Android 10 has gone through a number of beta updates before a stable update was released, it will still have a few problems that the South Korean giant will have to deal with. Apart from the various issues mentioned above, Samsung Galaxy Note 10 Android 10 may not be as uniform as one would assume.
The Galaxy Note 10 has ended up with a tonne of minor or major issues that still need to be fixed. It includes the likes of overheating problems, GPS issues, Bluetooth connectivity issues, among others. Most of it is to do with the performance since many users have observed that the Android 10 upgrade has made the phone a bit slower than usual. If that's so, try refreshing the device, reboot it and don't try to multitask to an extreme level.
#2: Samsung Galaxy Note 10 Overheating Problems
Phones tend to overheat when they are working to their extreme or when there are too many processes going on. It is a common sight to see Samsung Galaxy Note 10 and in fact, any smartphone overheats when there are too many apps in the works and the processor and battery and other components are working too much. In simple words, the more work done translates to heat and this heats up the core temperature.
To fix the issue, simply put off all the apps in use and keep the phone aside for a few minutes. Shut off the phone and keep it idle. I would also suggest using the phone moderately and in short snippets instead of using the phone to its extremity all at once.
#3: Samsung Galaxy Note 10 Wi-Fi Problems
One of the most common issues we have spotted on Samsung Galaxy Note 10 once it upgrades to Android 10 is its string of Wi-Fi problems. Note that not all problems could be the same since it is possible that either the router is at fault or if its the device itself or if its the ISP. Here, a simple and quick fix in a chronological way is to check if the phone detects and latches to the available Wi-Fi network or not. If yes but the phone isn't connecting to it, try putting your phone in airplane mode for a few seconds.
If that doesn't work, why don't you turn off the phone and turn it back after a few minutes. Do the same with the router itself. If the Wi-Fi problem is that the phone connects to the network but there is no internet, you can reach out to your ISP to inquire if there's any disruption or if they could send a technician if there's any technical fault on their part. One of the most common Wi-Fi issues that people report is the Wi-Fi signal is weak or if the internet is too weak. The quick fix to this problem is to get closer to the router if it's not a mesh router.
#4: Samsung Galaxy Note 10 Accidental Touch Problems
It's basically a usual sight for smartphones with larger screens to have accidental touch problems. To simplify, it occurs usually when your phone is in your pocket or bag or purse, etc. These accidental touches might not cause any harm if you have a password enabled but can launch apps, wake up the screen and chug the battery just because the phone detected that someone touched the screen to walk it up.
Samsung Galaxy Note 10 has a built-in feature that disables accidental touch and Edge apps panel on the go. You need to dive into the Settings >> Display >> Accidental Touch Protection. Once you have disabled it, I guess the problem with accidental touches must go away. Also, disable 'Lift to Wake' which is a feature that will wake up the screen every time you raise or lift it.
#5: Samsung Galaxy Note 10 Bad Battery Life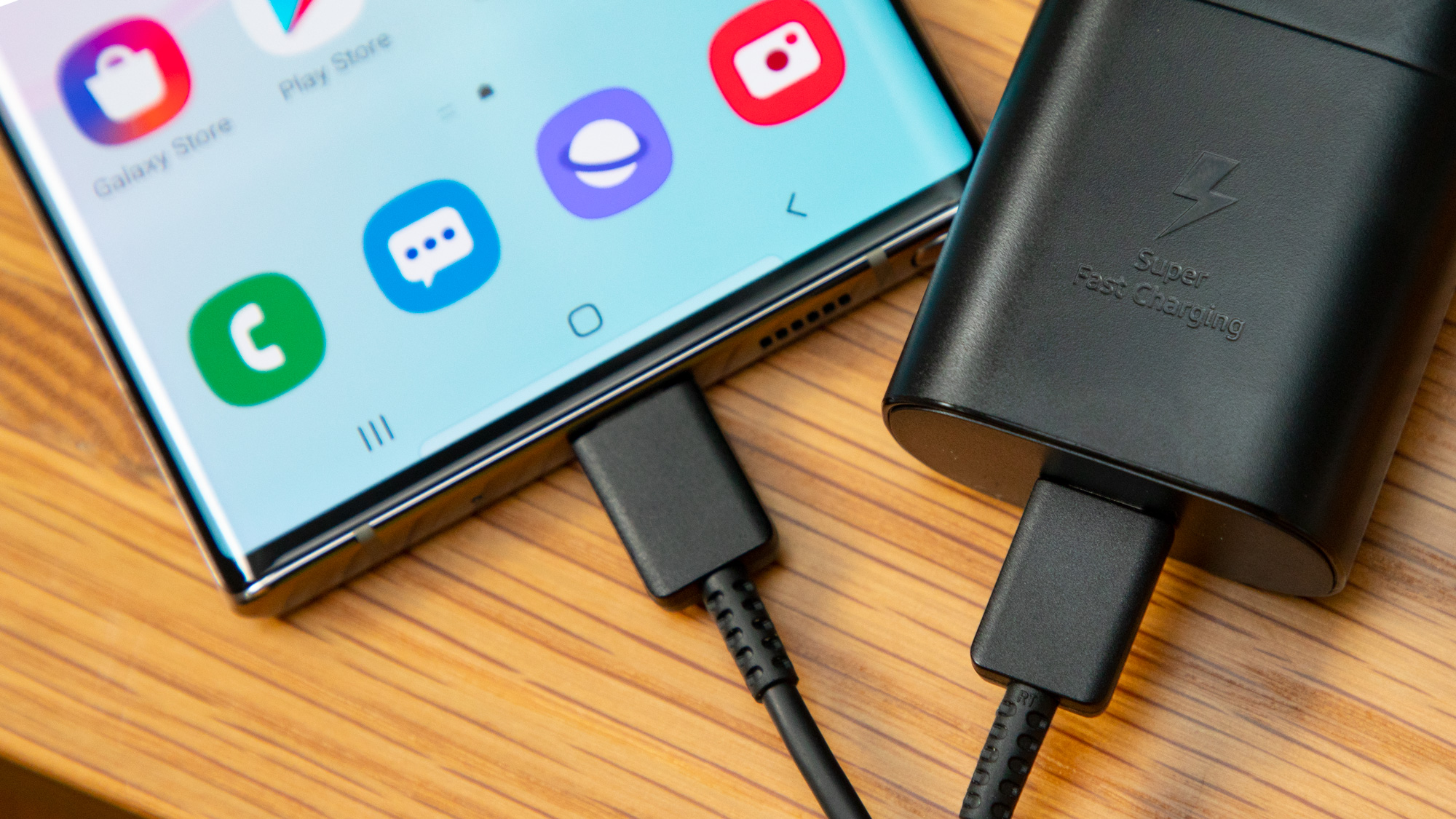 It is certain that we as smartphone users do give battery life importance when selecting a phone to purchase. Although both Note 10 and Note 10+ have sizeable batteries, many users have complained that their phone's battery dies out faster after they upgraded to Android 10. It might not be a universal issue but it does stand as a common issue with Note 10 and I know a way to work around it.
It is unlikely that the battery is damaged and giving you a bad battery life just like that since it has been only a few months for the phone to release. It is possible that some apps are draining the battery more than they should. You can check it out via Settings >> Device Care >> Battery Usage to check which apps are consuming battery and act accordingly. If you suspect that any given app 'X' isn't that used and yet it is draining the battery, try uninstalling it.
Next up, check out Samsung's battery optimization tool that might be of any help. If you are traveling and the cellular network keeps fluctuating, maybe that's the reason why the battery is draining quickly. The built-in Battery Saver feature can help save the battery juice as well. Restarting the phone once might restore if there's any glitch causing the battery to burn faster than it should.
#6: Samsung Galaxy Note 10 Freezing and Unresponsive Problem
Even with the high-end specifications that Galaxy Note 10 arrives with on-board, it might still have issues with freezing and unresponsive apps. This doesn't mean that all apps freeze and the phone is basically an expensive junk but the phone might end up freezing the screen at times when it is working too hard. This is common if you know with a Samsung device.
The easiest way to break free of screen freezing or unresponsive device is to perform a battery pull or forced reboot. For Galaxy Note 10, the method is pretty simple as you just have to press and hold the power button and volume buttons at the same time. Hold both buttons for a few seconds and let go. Bingo, the phone will reboot itself. This will revive the phone no matter how stubborn the screen freezing issue you had on the phone.
#7: Samsung Galaxy Note 10 Signal Issues
Another issue that many users are complaining about its Galaxy Note 10's signal issues. There can be dozens of reasons why your phone is losing signal such as it could be a temporary glitch or bug, a network outage in the locality, malware, poor network configuration, etc. Note that if you are traveling, it is often not a problem if the signal bars fluctuate since the network strength is not uniform everywhere. Next up, viruses and malware could disrupt the phone's ability to do something and impairing the network is one of them. You can resolve this simply by running an antivirus program to curb it.
Other solutions that will work here are as followed. You need to turn off the device and let it rest for a few minutes. This method does work by shaking off any software glitch or temporary bug that might be causing the signal issue in the first place. Next up, go to Settings >> SIM & Internet >> select the SIM card which has a poor network, and tweak the 'Preferred Network Type' to 'Any' or 'LTE/3G/2G (Auto-select)'.
If you are out of your network circle and there's no network, try using the 'Network Selection Mode' listed within Settings >> SIM & Internet >> Select a SIM card. If it's on automatic, toggle it to manual and vice versa. Most importantly, do check with your carrier if there's any network outage.
#8: Samsung Galaxy Note 10 Apps Don't Take Full-Screen Problem
There is no rocket science here that you are using a phone with a colossal and brilliant display and there is no problem flaunting it. App developers create apps for different devices with different specifications and display types, sizes, and form factors, etc. Although all apps must run in full-screen mode on Galaxy Note 10, many users have reported that some apps might not open in full screen. This literally ruins the fun of having a huge display at your disposal.
Although larger apps might not showcase the issue, smaller apps can show and thus, Samsung has a predetermined solution to this issue. You can go to the Settings >> Display and toggle the Full-Screen mode to enable it. App developers usually create apps for varying screen sizes and thus, apps that don't open in full screen must have a pop-up option to resort to a full-screen mode upon selecting it.
#9: Samsung Galaxy Note 10 Fingerprint Scanner Problems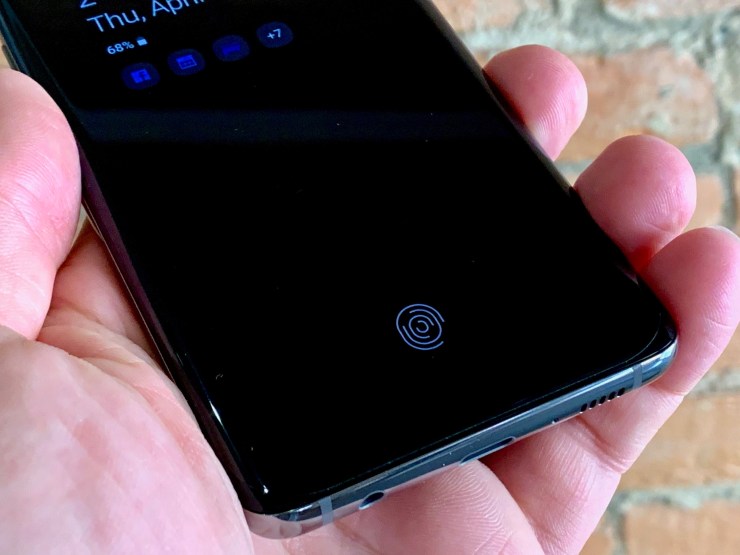 Both Samsung Galaxy S10 and Note 10 series sports an ultrasonic in-display fingerprint scanner. Although this type of FPS was touted as more secure than the usual in-display FPS, Samsung ended up in a minor flaw with it. Apparently, users were able to unlock their S10 and Note 10 phones even without placing the finger on the scanner.
The bug works simply by placing a screen protector or any transparent object that anyone who hasn't registered his/her fingerprint on the display over the fingerprint scanner to unlock the phone. The bug report reached Samsung and soon, a patch update was sent over OTA. Although the patch is said to fix the problem, we still aren't completely sure of its legitimacy. The problem is still listed as a common issue on Samsung Galaxy Note 10 and thus, we have listed it here.
Although it is unavailable if the patch resolves the issue completely or not, one can remove any screen protector they have on their devices. Before pulling off the screen protector, do deregister your fingerprint and re-register without a screen protector. It is recommended to stay away from using any screen protector unless the problem is totally gone since according to me, this could potentially allow thieves to unlock the phone, taking advantage of the bug.
#10: Samsung Galaxy Note 10 S-Pen Not Working Problem
Samsung Galaxy Note devices are known for their little but handy accessory i.e. S-Pen and Note 10 isn't any exception. It lets users create mind-boggling sketches using its pressure-sensitive strokes that can discern between 4000 strokes. With that being said, S-Pen does make a lot of tasks easy and yet, some of the users have reported issues that they had been facing with the accessory that goes within the phone when not in use.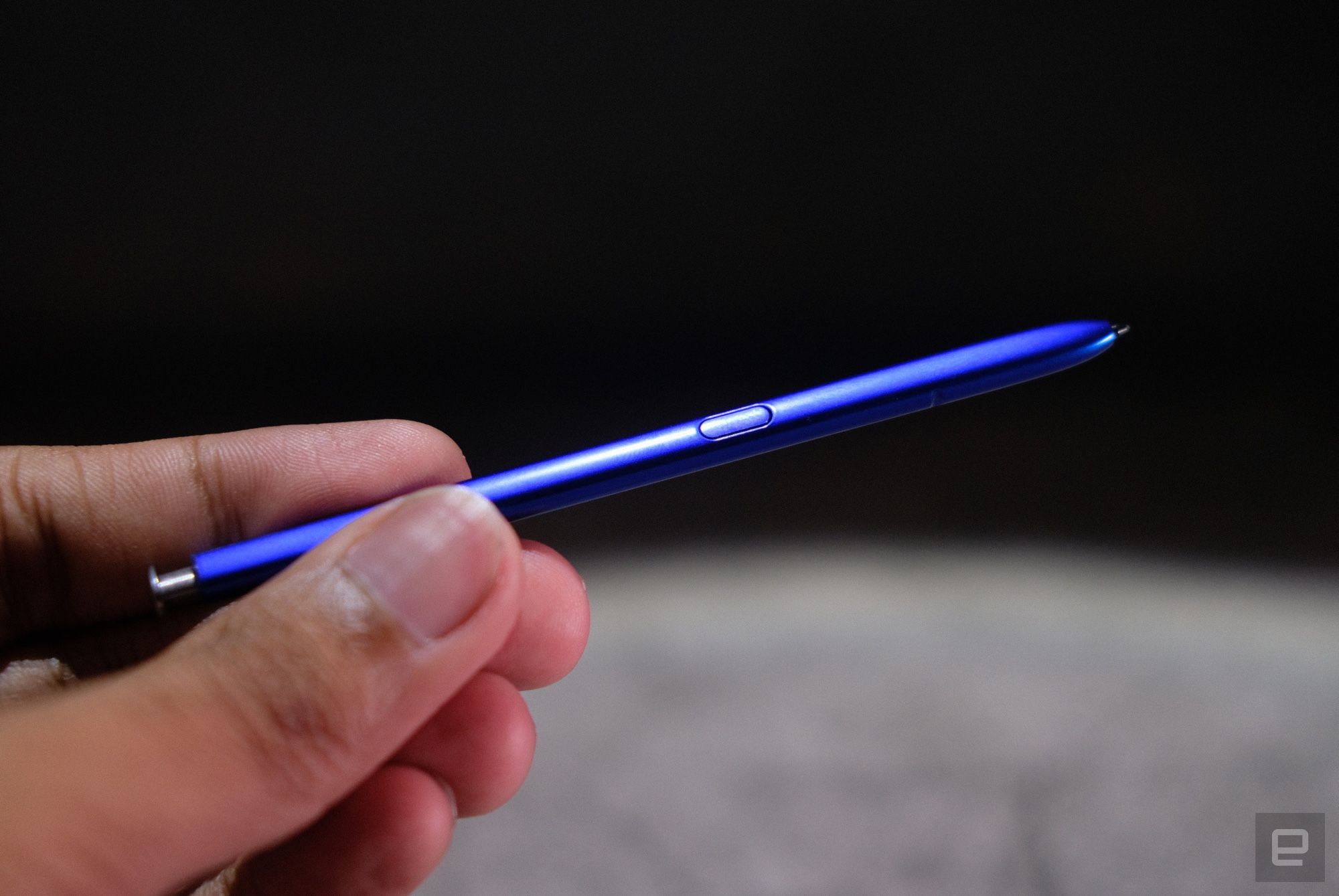 Turns out having a magnet phone case or cover does play with the phone's ability to detect S Pen when not in use or even when it is being used. So getting rid of a magnet-backed phone case is the first thing you should do right now. Next up screen protectors do play a vital role in preventing any smudges or scratches on the screen and yet, this turns out to be a problem with Galaxy Note 10 as it tends to record inconsistent motion and pressure that the user puts using an S Pen. Removing the screen protector can make a lot of difference so try it out.
Another fruitful solution to the inconsistently working S Pen is to change the tip as the old one might have worn away. To verify if the S Pen is at fault or if the phone has any glitch causing the problem, try the S Pen with any other compatible Note device. Deactivating Air Actions or restarting the device will also fix issues that show that S Pen is not inserted into the holster even though the user has inserted the stylus into the phone.