Almost every major hit country around the globe is under a lockdown which means people are literally stuck in their homes trying to prevent the massive outbreak it can cause. Now that people are at home, using smartphones, watching movies on TVs, working on laptops, and other gadgets has drastically increased.
A smartphone is one of the most common gadget people own and since it is subjected to a number of surfaces such as pockets, tabletops, poolside, etc, while it also comes in contact with various body parts, it is easy to say that a phone is the most exposed gadget to viruses like novel coronavirus. This has caused concern among people as to how a smartphone exposed to viruses would transmit it to the human being as well as how long a virus stays active on it. Well, a new study puts a light on the facts.
First up, a World Health Organization (WHO) study during the original SARS-CoV outbreak in 2003 found out that these viruses can stay active on a glass surface for 96 hours while it could stay active for 72 hours on stainless steel and hard plastic among others. Fast forward to last month, a study by the National Institutes of Health in the United States found out that the novel coronavirus (SARS-CoV2) stays active for 72 hours on hard plastic and steel. Although this new study doesn't state the virus's lifespan on a glass surface, it is quite imminent that it is somewhere around 96 hours.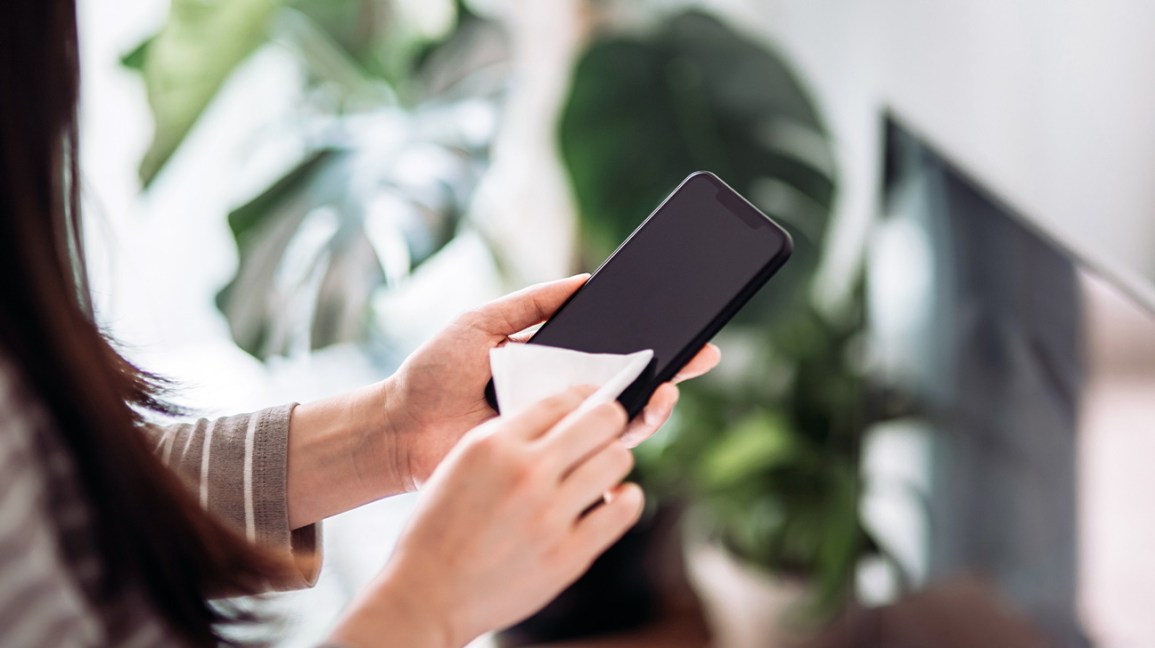 Almost all smartphones today have a front glass while many have rear glass as well. Assuming that a virus-like novel coronavirus could stay active on glass surfaces for 96 hours, smartphones, if exposed to it, will be the greatest source of virus transmitting to the human being. This is also considering the fact that laptops, smartwatches, tablets are also among the most used and yet less exposed than a smartphone.
Touching a phone glass might not be a great option if there's even a tiny speck of this virus since it reaches your eyes, nose, or mouth, it will take no time for the virus to start replicating itself and cause havoc. Thus, it is crucial to wipe off the phone's glass display every now and then so stay away from unwanted situations.
It took no time for Apple to publish an advisory on how to clean their iPhones which applies for every smartphone on the face of the Earth. You can use disinfecting wipes from Clorox or Isopropyl alcohol with 70% alcohol and wipe off the phone's front, back, sides, and of course the phone case/cover to disinfect it almost every day until this novel coronavirus situation is on fire.
Anything with more than 70% alcohol will destroy the oleophobic coating on the displays so avoid it. Along with it, ensure that you don't touch your eyes, nose, or mouth immediately after touching your phone as a precautionary measure. It is recommended to use soap or sanitizer or hand rub for as long as 20 seconds which is apparently the time it takes for germs and viruses to ward off.