Creality is primarily known as a manufacturer of 3D printers. Recently, however, they've added laser engravers and cutters to their product line. However, in this range, the Creality planning to buy a 3D printer, in this guide, you will get all the necessary information regardingCR-Laser 10W is one of them. There are two flavors of laser power available with this laser engraver: 5W and 10W.
And guess what? If you are this amazing 3D printer. We'll review the CR-Laser Falcon to see if it makes the top list of laser engravers right now based on its performance so that you get more assured if you can buy this printer or not.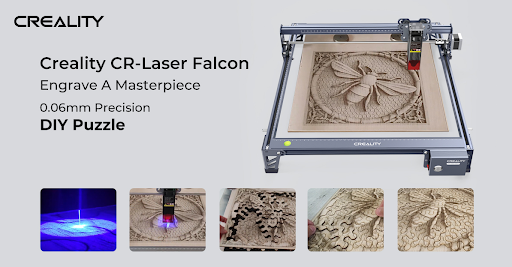 (Source : DIY Puzzle-BricoArte )
Why Creality CR Falcon Laser 10W Printer?
With the festival season coming up, you can make some DIY gifts using a 3D printer to give to your loved ones. The great thing about 3D printing is that you can make any shape you want and print it for specified dimensions.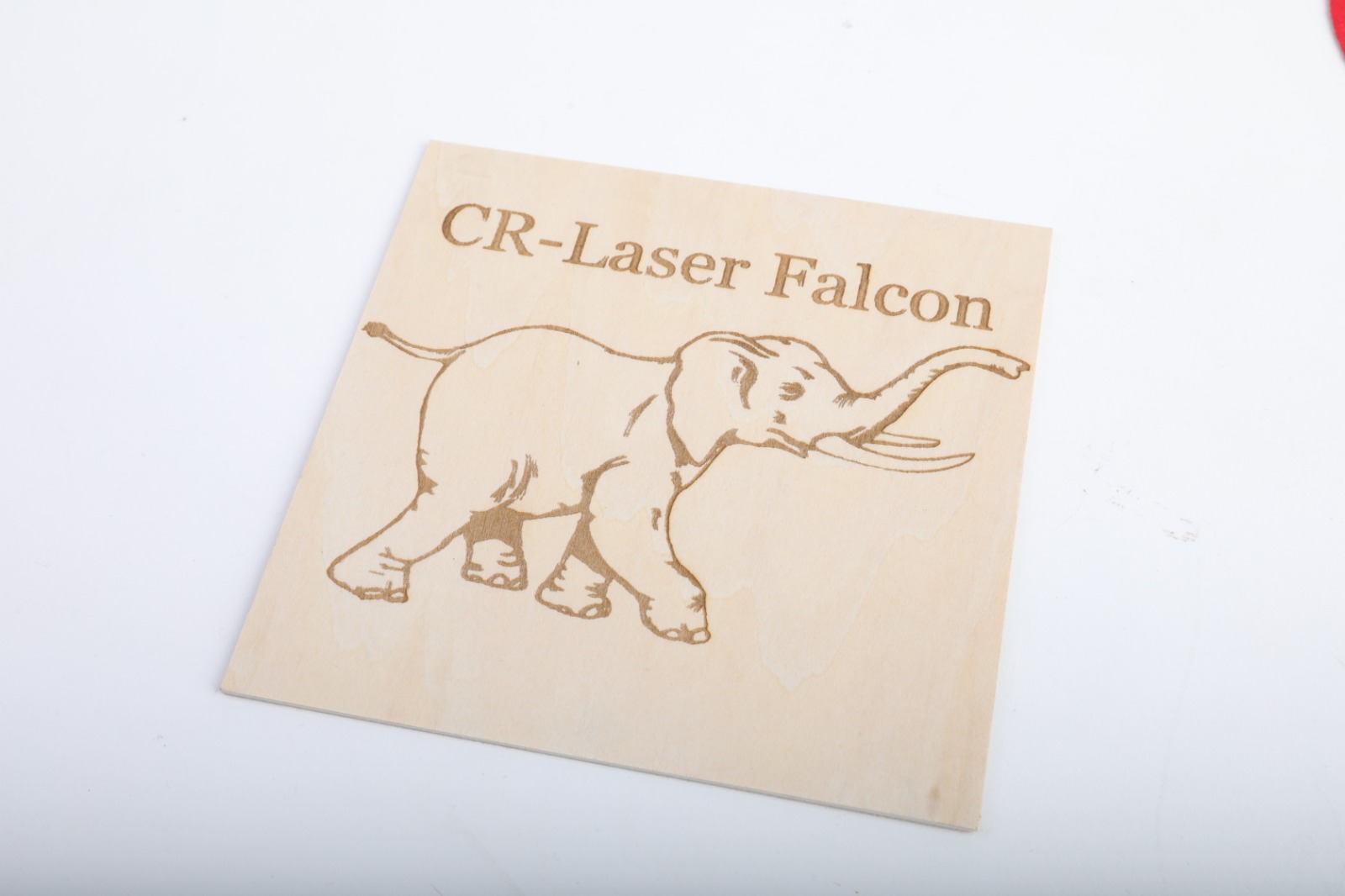 Imagine, for example, that you need to get a gift for a friend who is a fan of Batman or Iron Man or another cartoon or comic character. It takes only a few hours to print the models! You will need a 3D model of a cad file in image format for these examples.
If not, then you can draw them. A lot of software is available that allows you to draw and print your design using a 3D printer. However, the Creality CR Falcon Laser 10W printer is one of them. You can easily consider this printer, and guess what? There's a festive season sale going on.
So, if somewhere you wish to buy a 3D printer, but are confused about whether or not to consider the Creality CR Falcon Laser 10W printer, then check out this product's top-selling points.
What Is The Selling Points of the CR Falcon Laser 10W Printer?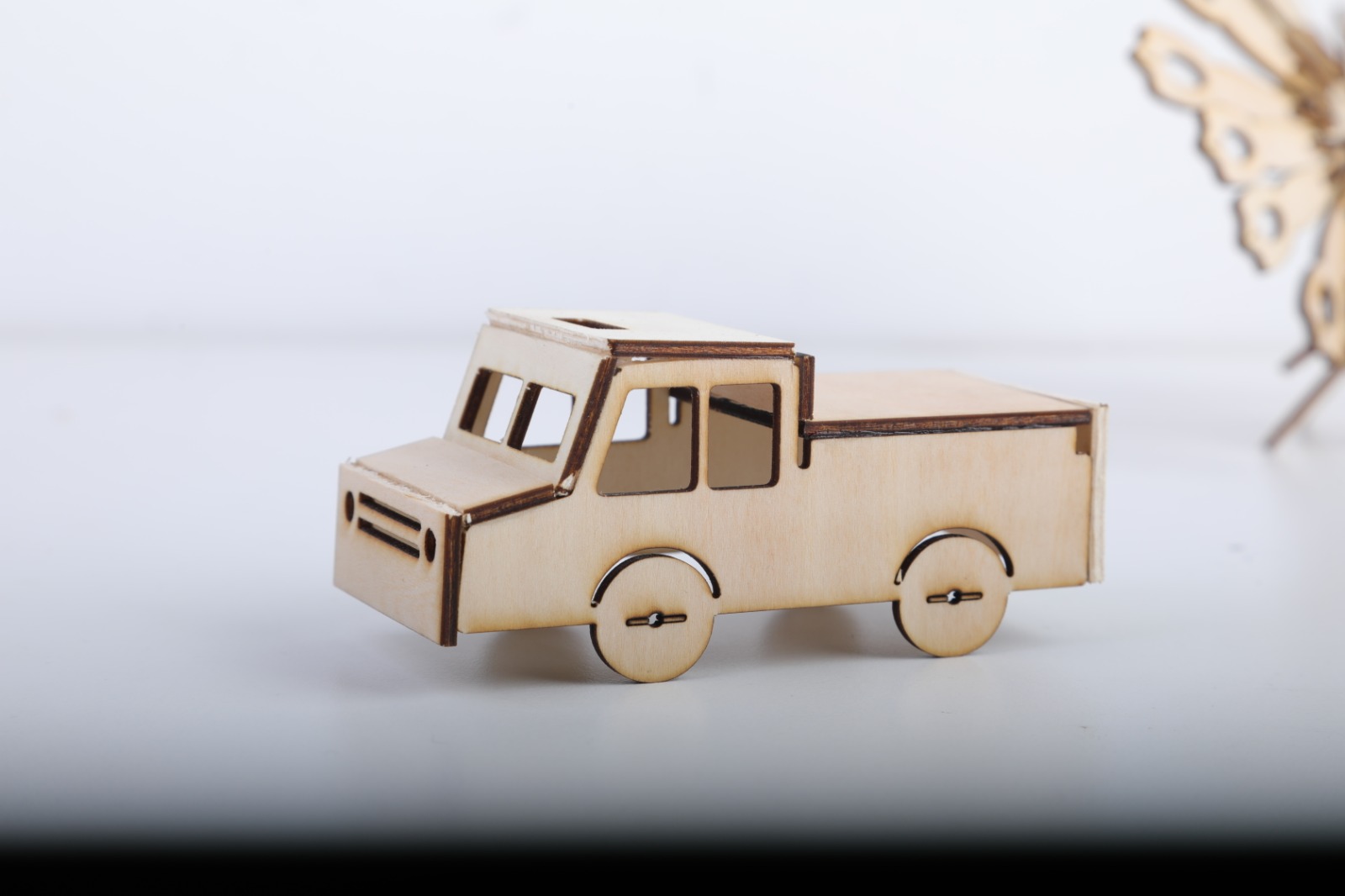 There are many features that the Creality CR Falcon Laser 10W printer has. But, here we have mentioned some of the top features that are strong points of this printer. So, let's start with the features:
#1. Proven 3D Core Techs of Creality Ender Printers
The engraving machine is technically stable since it relies on the Creality 3D printer's core technology. The system includes a self-developed algorithm for driving, a stable movement scheme, module design, and silent operation.
#2. Leading in Motion Stability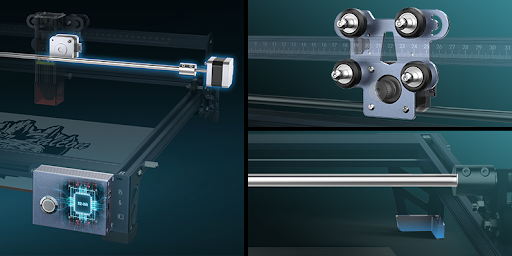 It incorporates dual stepping motors, a built-in 32-bit main control chip, a mute motherboard, and self-developed algorithms that precisely control the left and right Y-axis movement, which results in an extremely synchronized running trajectory, as well as a more stable operation.
The transmission runs smoothly without gaps, is quiet, and lasts a long time due to four wear-resistant V-wheels and V-shaped slide rails.
The body has a stable and secure design thanks to the strong, high-quality 8mm optical axis (6mm optical axis is more common in the market). The L-shaped rubber footpad is an anti-slip design, and both the front and side have a two-way anti-slip surface.
#3. Stronger to Cut and Engrave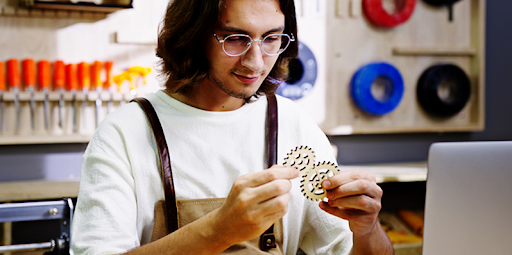 This laser allows you to engrave a variety of materials with its powerful 10W output. There are numerous materials that can be engraved with the Creality CR-Laser Falcon, including paper, leather, fabrics, wood, acrylic, polymers, and even metallic surfaces.
#4. Explore Unlimited Possibilities of Creation
It is sometimes difficult for users to engrave larger products with small engraving machines because they need larger engraving machines. You can engrave and cut metal painted surfaces made of flexible materials like paper and cloth and materials with a high level of hardness, such as matte stainless steel.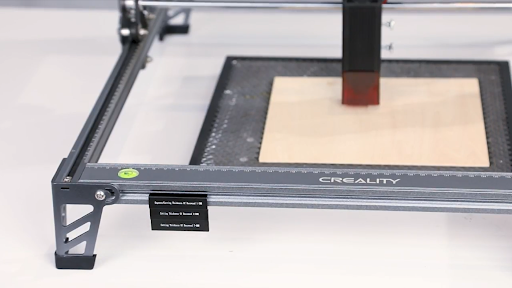 Like other brands, Creality lacks an LCD screen, and all of its functions are controlled by a single button. In addition to the preview, engrave, pause, and restart, you can also use the button to control the device's working status. Preview, start, stop pause, and rewind engraving are all controlled by the same button.
An integrated LED indicator will give a clear indication of the status. However, you can import a file using a TF card or USB-C cable. With no network connection needed, you can use it anywhere.
#6. Focus-Free Management
If you want to achieve fast focus for the machine, simply loosen the laser head screw and slide it so that you can see through the protective cover more easily. Once you have found a good viewing position, tighten the lock again.
#7. Safety Management
It allows users to inspect work during engraving without wearing goggles, and a small fan and filter system reduces smoke and fumes behind the laser lens. Nonetheless, it is highly recommended that you wear safety goggles at all times. Lastly, it's best to work in well-ventilated areas and not leave the device running unattended since some people may be allergic to its fumes.
#8. User-Friendly Designs Everywhere
To ensure ideal engraving consistency, a visualized aid is provided to help level the machine body. This way, you will find the appropriate focus distance without having to measure the material.
Detailed Information About Creality CR Falcon Laser 10W Printer | YouTube Video
What Are The Advantages And Disadvantages of Creality CR Falcon Laser 10W Printer?
Advantages:
It is easy to assemble

There is something quite impressive about the magnetic cover

There is great stability and output from the machine

The power of 10W is quite sufficient for me

The size of the engraving is large
Disadvantages:
You cannot select a file with a touch screen
Pricing Details
So, now I think you are assured whether or not you want to buy a product. But, there's one more thing that you surely want to know that's its pricing. So, for the pricing of this 3D printer, you can check out the image given below. Creality has also announced a competition for "Who Are Creators of Masterpieces," in which participants can win 3D printers, 3D scanners, laser engravers, and coupons! So, make sure to catch the chance!
Buy on Creality: CR-Laser Falcon Engraver 10W at Creality : Code:Falconredm (30$) | Original Price :$519
Buy on Amazon: CR-Laser Falcon Engraver 10W at Creality : Code:055AK5P7 (5% Off) | Original Price : $519