Today again, we are here with a new product with us for those who are looking for an amazing and easy-to-use 3D scanner for your home use. Here in this article, we will talk about the new CR Scanner Lizard that comes from Creality (one of the leading brands of printer manufacturers).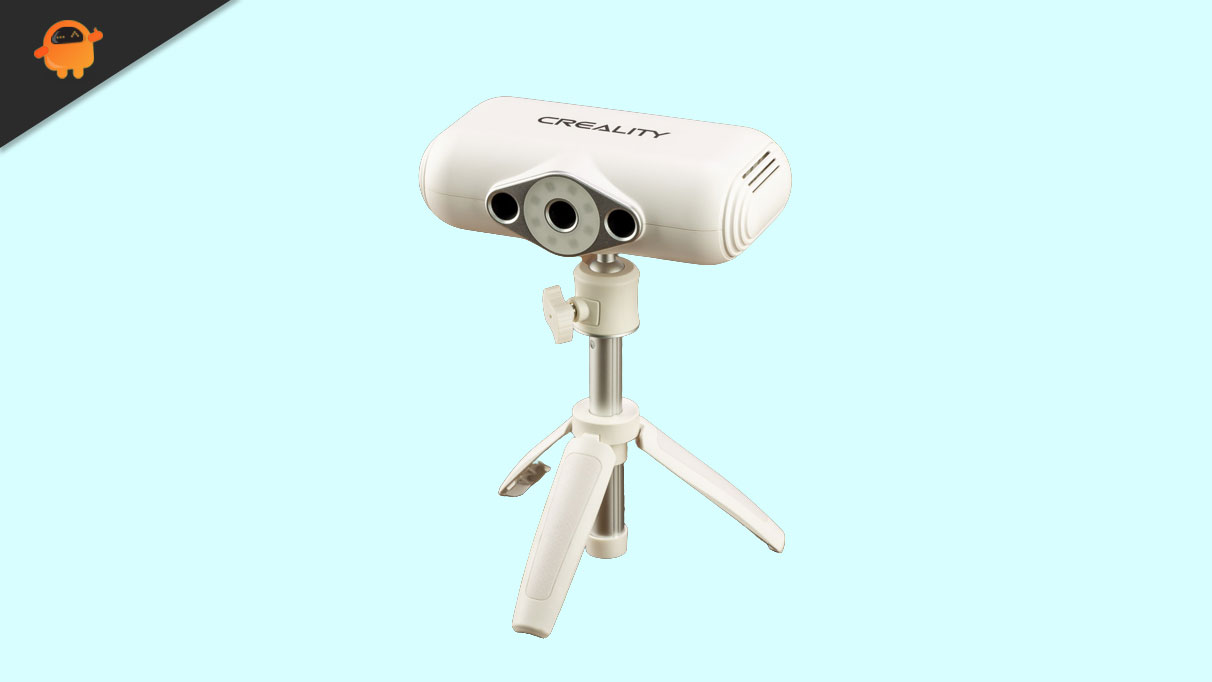 So, in case you want a 3D scanner in this festive season to get it at a discounted rate, then you can consider this scanner as, except for its tremendous features, there's a sale going on on Amazon as well as on the Creality official stores. So, now without moving around, let's directly jump into the article and see what you need to know about the CR-Scanner Lizard printer before buying it.
What Is CR-Scanner Lizard?
Creality's CR-Scan Lizard, a new budget 3D scanner. Take a look at the specs of this 3D scanner in the following paragraphs. By unveiling its latest 3D scanner, the company has lifted the veil. A new and improved 3D scanner, the CR-Scan Lizard, has been introduced to diversify Creality's 3D universe further. Creality, the well-known manufacturer of 3D printing favorites like the Ender 3, has been a staple of the 3D printing community since 2010.
What Are The Features of CR-SCANNER LIZARD?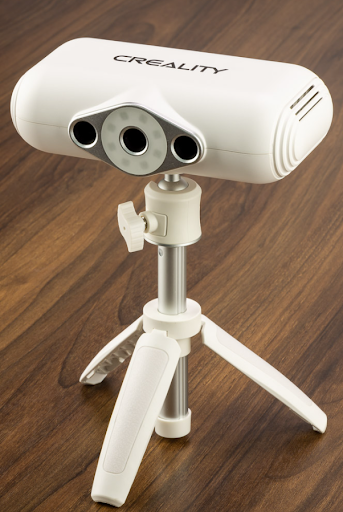 If you are about to buy this amazing scanner, then you might first want to know about the feature that the CR-Scanner Lizard offers. So, let's check out the features:
#1. Scan Modes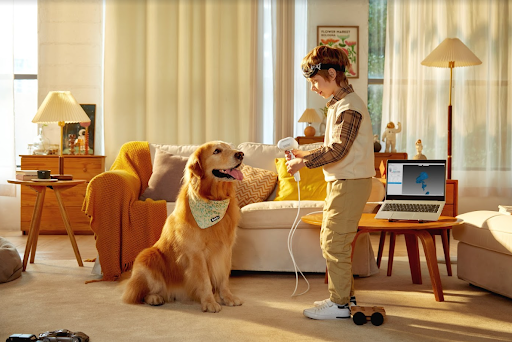 With the CR-Scan Lizard, you can scan in three different modes. In order to scan an object, you can either use it on a turntable or handheld mode or a combination of both. Using the turntable mode, automatic scanning is available for 15 mm – 300 mm objects.
Combination mode can be used for objects larger than 500 mm, where the scanner is held in hand with the object placed on the rotary table. In addition, its handheld mode can scan large objects up to two meters long, including the car parts already mentioned.
Additionally, the Lizard does not need markers to work since it uses visual tracking. Its software's tracking algorithm takes care of pinning stickers to objects before scanning them; therefore, you don't have to do that.
#2. Color Mapping
The Creality Color Mapping Texture Suite was released back in March 2022, and as per promises, it offers true color fidelity for scanned objects. You can use the mapping process once the model is released to create high-quality, vivid color scans by automatically mapping high-quality color pictures taken with a phone or DSLR camera onto the 3D model.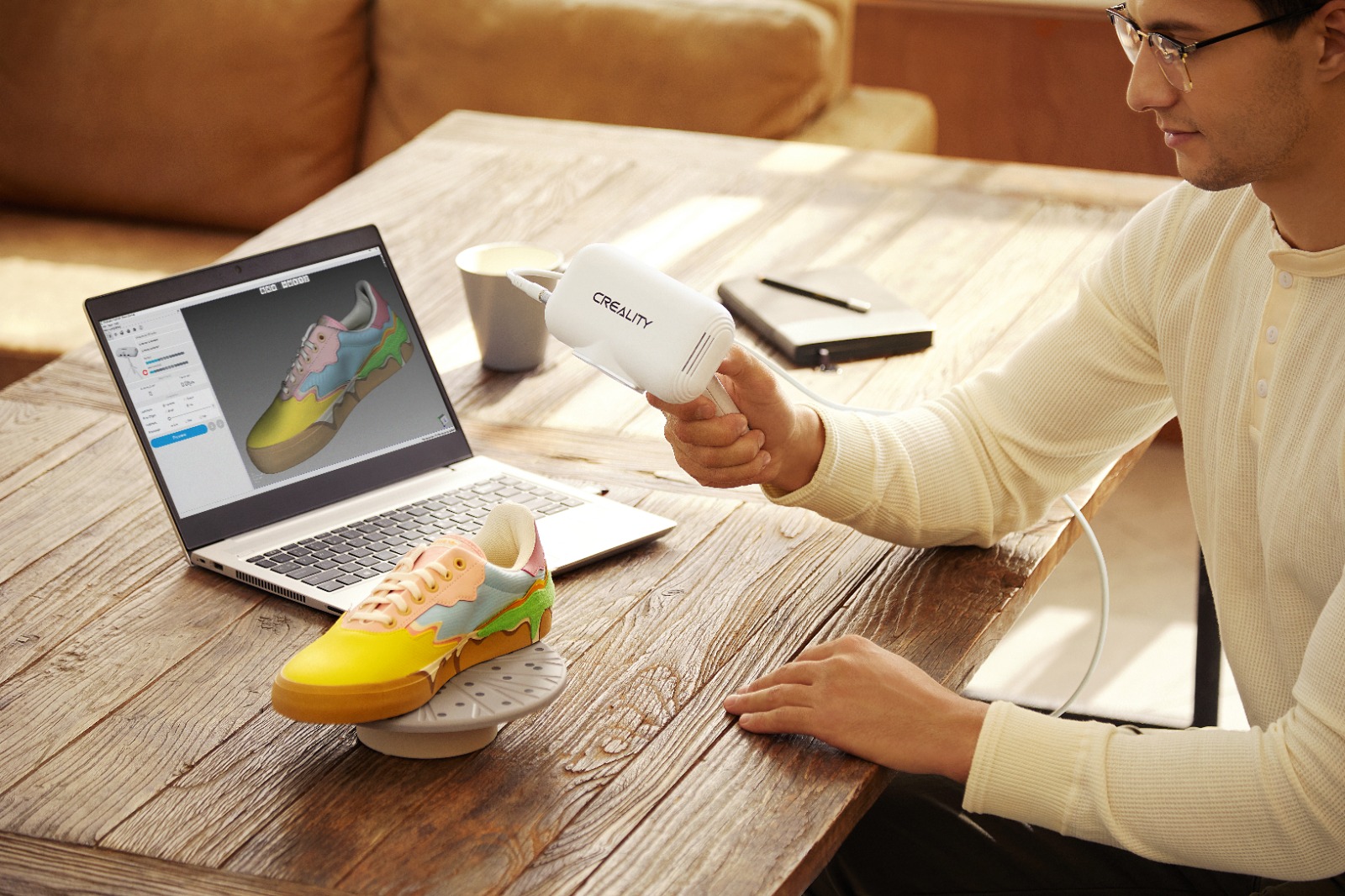 #3. High Accuracy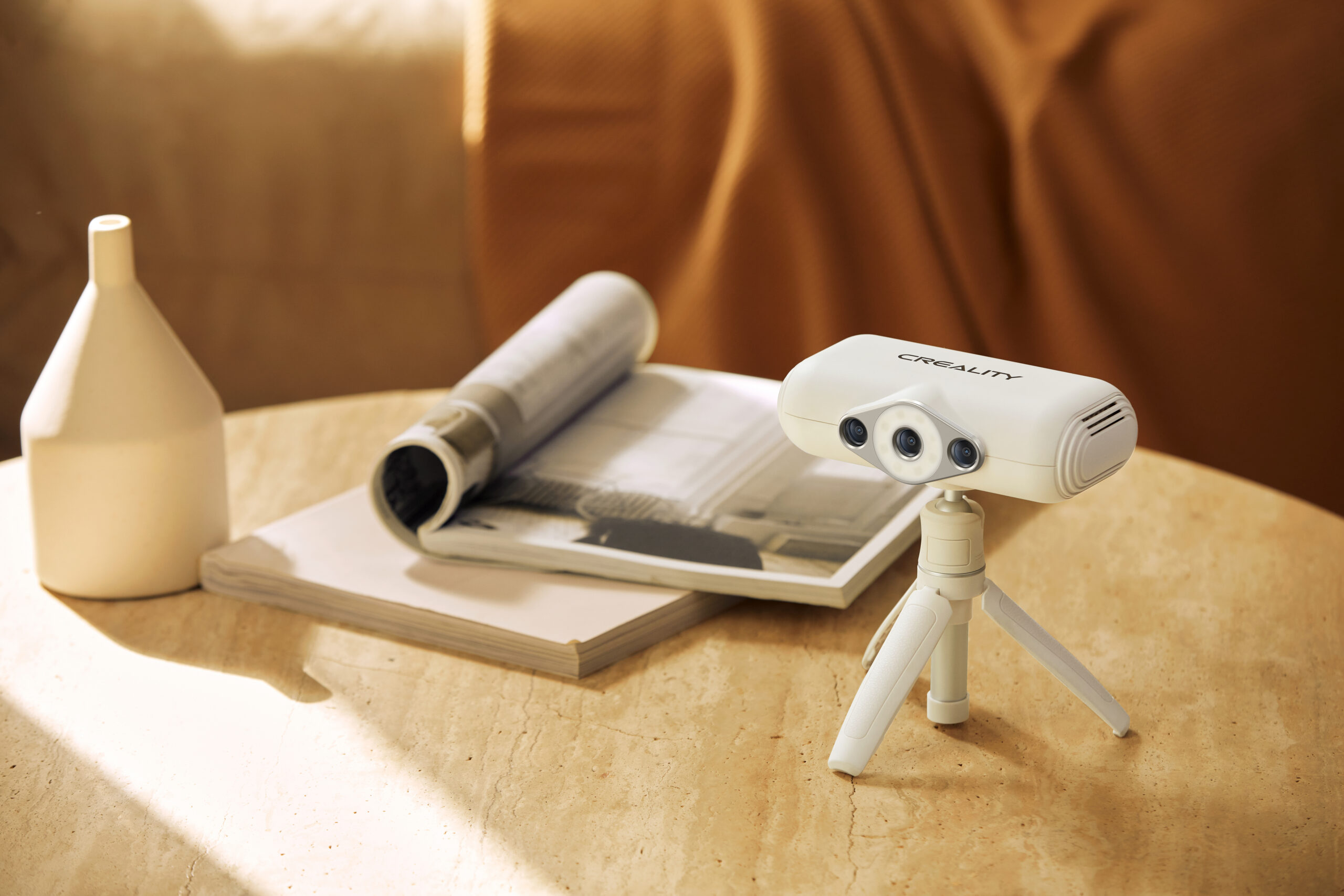 Creality wants to make professional-grade accuracy affordable with the CR-Scan Lizard. The scanner's specification sheet claims an accuracy of 0.05 mm, making it capable of accurately capturing intricate details and small parts.
Creality claims the scanner can capture even the smallest details with its binoculars and improved calibration, and large objects like doors and bumpers can also be captured.
#4. CR Studio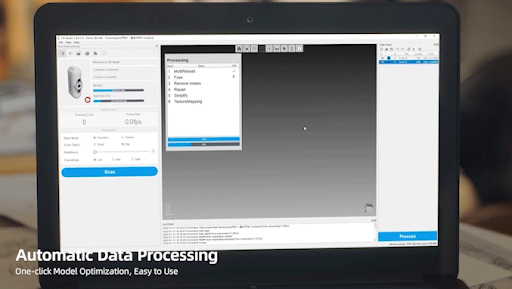 CR Studio, the Lizard's accompanying software, promises several features that should help get clean scans from the device. The software allows users to optimize models with one click and align multiple objects in multiple directions, remove noise, simplify topology, map textures, and many other features. However, using Creality Cloud, you can share models, resize scanned models, and send them to a 3D printer.
What Are The Advantages/Disadvantages of Buying CR-Scanner Lizard?
Advantages:
With a scanning size of 15 mm, its 3D point distance is between 0.1 mm and 0.2 mm.

Marker scanning is not available.

Scanning in multiple modes.

It scans at a speed of 10FPS.

It is a self-developed multispectral optical system.

It is recommended to scan items with a minimum size of 15 mm.

Optimize your model in one click.
Pricing Details of CR-Scanner Lizard
Well, now, talking about the pricing of CR-Scanner Lizard, it is available on Amazon and Creality's official site. However, on Amazon, you will get it at $749. While on their official website, you will get it at $712. However, at Amazon, if you use the Coupon code 15OFFSCAN to get an extra discount. If you plan to buy the CR-Scanner Lizard from the Creality official website, then there's good news for you. Yes, you will get 15% off if you use Coupon code LizBlog.
So, that's all from our side about the CR-Scanner Lizard. We hope that this guide has helped you. Meanwhile, in case you have any doubts regarding this product, comment below and let us know.