2016's Dead by Daylight is an asymmetric survival horror video game that has been developed by Behaviour Interactive. It offers multiplayer mode online but it seems that recently plenty of Dead by Daylight players are getting the Error Code 8012 while connecting to online services. As this is one of the most common issues these days, if you're facing the same, check this guide.
Errors while connecting online services may appear due to network-related issues, server downtime or outage, corrupted game files, issues with the Easy Anti-Cheat protection, etc can be several reasons for Dead by Daylight players. To be very precise, this particular error mostly occurs due to server-related issues. This could be due to patches rolled out recently or Steam's scheduled maintenance.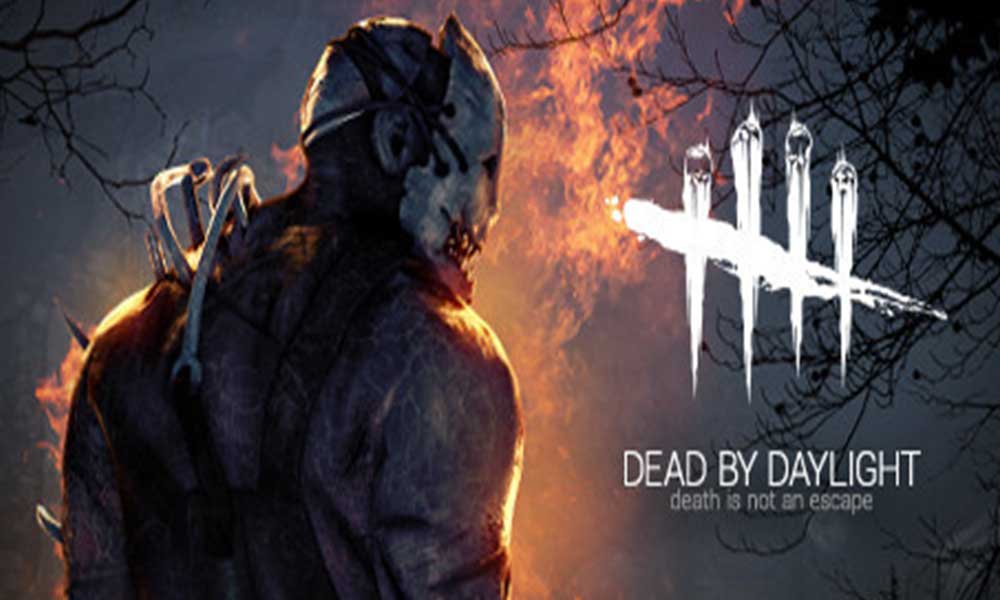 Fix: Dead by Daylight Error Code 8012
As we've already mentioned all the possible reasons behind such an issue, it's time to get the workarounds below.
1. Check Server Status
The chances are high enough that your Dead by Daylight game servers are either down or going through a scheduled maintenance process in the background. Sometimes a server outage in specific regions can also be another reason for having issues with connecting online services for multiplayer games.
Therefore, it's highly recommended to check for the game server status first by visiting the third-party Down Detector Dead by Daylight Status webpage. Here you'll get all the possible info like most reported problems, live outage map, last 24 hours details, and more.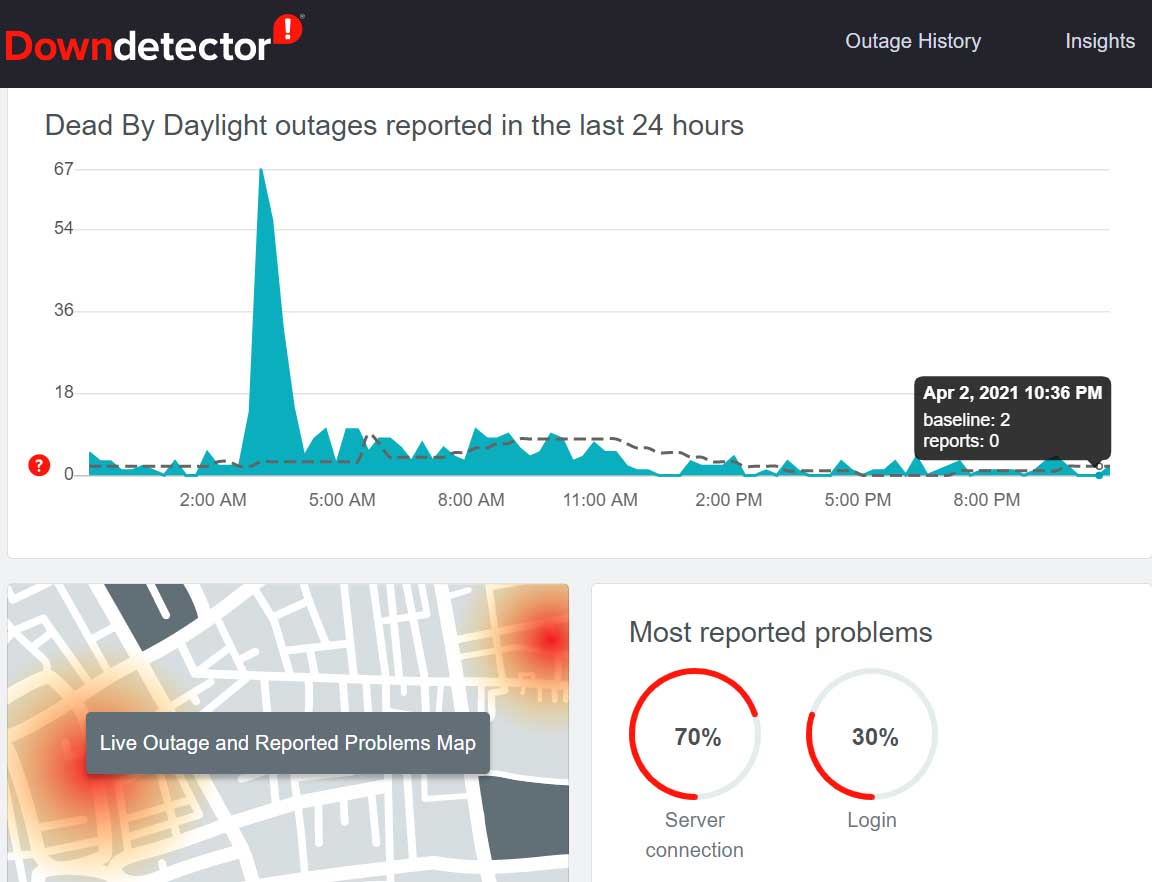 At the time of writing this article, we can see that there was a huge server outage in the last 24 hours and the server connectivity or log-in-related issues are still appearing to a lot of players. In this scenario, you'll need to wait for a couple of hours or so until the servers go back online again.
This may also take a couple of days according to the technical issue or region. However, if there is no server downtime or outage happening then you should follow the next method.
2. Check Internet Connection
Well, checking your internet connection also important because it may cause several issues with online connectivity. Here we've mentioned some of the possible steps that should help you out of the Dead by Daylight Error Code 8012.
Make sure to simply restart your PC or gaming console.
Next, you can try performing the Power Cycle on your Wi-Fi router in order to clear any kind of glitch or data cache.

Just power off your router > Unplug the power cable and wait for around 30 seconds > Plug back the power cable in and try running the game again.

If you're using a Wi-Fi network, make sure to switch to a wired (ethernet) connection or vice-versa to cross-check the issue.
Try using a VPN service to check whether you're able to connect to the online service or not by using a different region. If not, you can disable the VPN.
Last but not the least, you can also try running another online multiplayer video game using the same internet connection to check whether the problem is happening from the network or not.
3. Flush DNS Cache
According to a couple of Dead by Daylight reports online, some of the affected players are now able to run the game properly by simply flushing the DNS cache from their computer. To do so:
Press Windows + R keys to open the Run dialog box.
Type cmd and hit Enter to open the Command Prompt. [If prompted by UAC, click on Yes to allow the permission]
Now, input the following command and hit Enter to remove the current IP address:
ipconfig /release
Next, type the following command and press Enter again to request a new IP address from DHCP:
ipconfig /renew
Once done, execute the following command to refresh IP entries on your computer:
ipconfig /flushdns
You're done. Close the command prompt and reboot your PC.
Finally, try running the game to check if Dead by Daylight Error Code 8012 has been fixed or not.
4. Repair or Reinstall Easy Anti-Cheat
It may also possible that the Easy Anti-Cheat security program is somehow troubling you to connect to online services because it's either not installed properly or gets corrupted. So, repairing or reinstalling EAC can simply resolve the issue. To do that:
Open File Explorer and make sure to locate the EasyAntiCheat folder inside the installed Dead by Daylight folder path.
Now, open the 'EasyAntiCheat_Setup.exe' file by right-clicking on it and select Run as administrator.
If prompted by UAC (User Account Control), click on Yes to proceed.
Then make sure to follow the on-screen steps to either repair or reinstall the Easy Anti-Cheat program on your PC.
Once done, restart your computer to apply changes.
That's it, guys. We hope this guide was helpful to you. For additional queries, you can comment below.