Behaviour Interactive Inc. has done a great job by releasing Dead by Daylight back in 2016 as a multiplayer horror survival video game that allows one player to be a savage killer and the other four players can play as survivors in 4vs1 co-op. The game remains quite popular among the gaming community due to its high-voltage fast-paced gaming. But some players are encountering the Dead by Daylight Error Code 8012 on the PC while connecting to the servers.
Most online multiplayer video games do come with several errors or connectivity glitches that should be fixed by the developers soon. However, technical glitches or the overloaded number of active players might trigger multiple gameplay issues. There are plenty of reports appearing on several online forums regarding the same error which basically prevents Dead by Daylight players from getting into the servers in the co-op mode which becomes frustrating.
Also Read: Fix: Dead By Daylight Cannot Connect to Store or Retrieve List of Available Content Error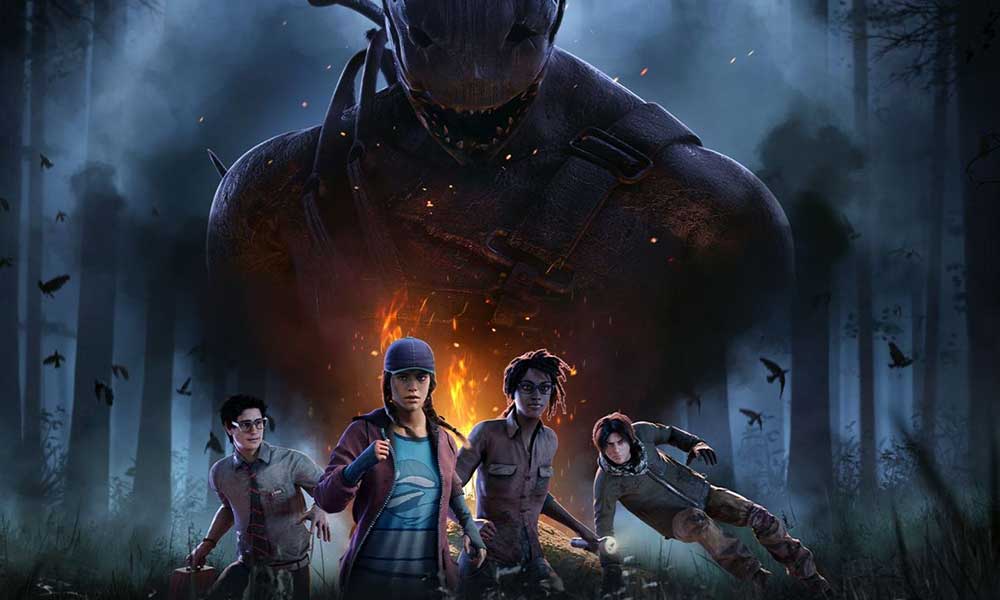 How to Fix Dead by Daylight Error Code 8012
Now, if you're also facing the same error then make sure to follow this troubleshooting guide to fix it. You should go through all the potential workarounds below that should come in handy. Now, without wasting any more time, let's jump into it.
1. Reboot Dead by Daylight
First of all, you should restart your Dead by Daylight game on the PC to refresh the temporary cache data quite easily.
2. Check the Server Status
The second thing you should do is check out the DownDetector DeadbyDaylight webpage to ensure if there is an issue with the game servers or not. At the time of writing this article, online services are active and operational for all platforms. But if you're getting the same error again and again then make sure to wait for a couple of hours and try again.
3. Check Your Internet Connection
The chances are also applicable that your internet connection is somehow having an issue with the slow speed or stability. It's better to run a speed test of the connected internet online and try playing other multiplayer games.
If in case, there is an issue with the internet connection at your end, try switching to a wired (ethernet) connection from Wi-Fi or vice versa to cross-check the issue. Make sure to contact your internet service provider (ISP) to get it checked, and ask to fix the issue. You can also switch to a different ISP or upgrade to a higher plan.
4. Keep Waiting for a While and Retry
Some of the Dead by Daylight players are reporting that after waiting for a couple of hours and keep retrying to check out the multiplayer online services. Well, it indicates that there might be an issue with the online services due to some technical faults or outages. So, you can follow the second method above to check the server status. At the time of writing this article, it looks like the issue isn't troubling that much to the players.
5. Don't Use VPN
You should try avoiding VPN service on your PC to reduce server connectivity issues in most scenarios. It's recommended not to use any VPN (Virtual Private Network) before playing the Dead by Daylight game and connecting to the servers.
6. Update Dead by Daylight
An outdated game version can also cause several issues with the game launching as well as the server connectivity. It's suggested to check for the available game update manually and install it. To do this:
For Steam:
Open Steam > Go to Library.
Click on Dead by Daylight from the left pane.
Steam will automatically search for the available update.
If there is an update available, click on Update.
Wait for some time until the update completes.
Once done, reboot the PC to apply changes.
For Epic Games Launcher:
Open the Epic Games Launcher > Go to Library.
Now, click on the three dots icon next to Dead by Daylight.
Set the Auto Update option turned ON.
It'll automatically check for the update and install the same.
7. Repair Easy Anti-Cheat
You should try repairing the EAC (Easy AntiCheat) system on your PC because a corrupted or missing EAC application file can prevent the game files to run properly and connecting to the servers respectively. To do so:
Open the Steam client > Go to Library.
Right-click on Dead by Daylight > Click on the Local Files tab.
Select EasyAntiCheat > Run the EasyAntiCheat_Setup.exe application file as an administrator.
If prompted by UAC, click on Yes to allow it as an admin.
Click on Repair and wait for the process to complete.
Once done, restart your PC, and then run the Dead by Daylight game again.
8. Enable EasyAntiCheat Service
Sometimes the easy anti-cheat (EAC) system on the PC might get disabled due to unexpected reasons that can trigger the server connectivity or game launching issues whatsoever. Luckily, you can follow the steps below to easily enable EAC on your Windows system.
Press the Win+R keys to open the Run dialog box.
Type services.msc and hit Enter to open Services.
Search for the Easy AntiCheat service > Set the Startup type as Manual.

If not, just right-click on Easy Anti-Cheat.

Now, click on Properties > Set the Startup type to Manual.
Once done, reboot your PC, and then launch your game to check for the issue.
9. Reinstall Easy AntiCheat Service
Sometimes corrupted or missing easy anti-cheat (EAC) service on the system might trouble you a lot. You can try reinstalling the EAC service on the PC by following the steps below.
Open File Explorer on the PC > Go to the installed Dead by Daylight location.
Search for the Easy Anti-Cheat installer file (EasyAntiCheat_Setup.exe).
Right-click on the file > Click on Run as Administrator.
If asked by UAC (User Account Control), click on Yes to proceed.
Once the Easy AntiCheat engine has been re-installed, make sure to reboot your PC.
This method might fix the Dead by Daylight Error Code 8012 in most scenarios.
10. Contact Dead by Daylight Support
If none of the methods worked for you then make sure to contact Dead by Daylight Support for further assistance on it. You can create a support ticket for the same so that developers can investigate the issue deeply.
That's it, guys. We assume this guide was helpful to you. For additional queries, you can comment below.