Dead Island 2 foregoes the previous game's Skill Trees in favour of some card collecting. Over 70 Skill Cards are available to acquire, discover, and even steal. These have a variety of Card effects that improve the efficiency or ease of killing zombies. Additionally, during the course of the game, a single Slayer can accumulate as many as 64 Skill Cards.
Each "class" (Ryan, Carla, Dani, Jacob, Amy, Bruno) in Dead Island 2 has three Skill Cards that are exclusive to their position, while each Slayer in the game has two intrinsic Skill Cards that cannot be unequipped.
However, there are some users, who are looking for the best skill cards in Dead Island 2. If you are also looking for the same, then don't worry because we are here with a guide that will help you. In this guide, we will discuss about the best skill card build for every character in the Dead Island 2. So, make sure to read the full guide to know about it. And now, let's check out the guide without wasting much time.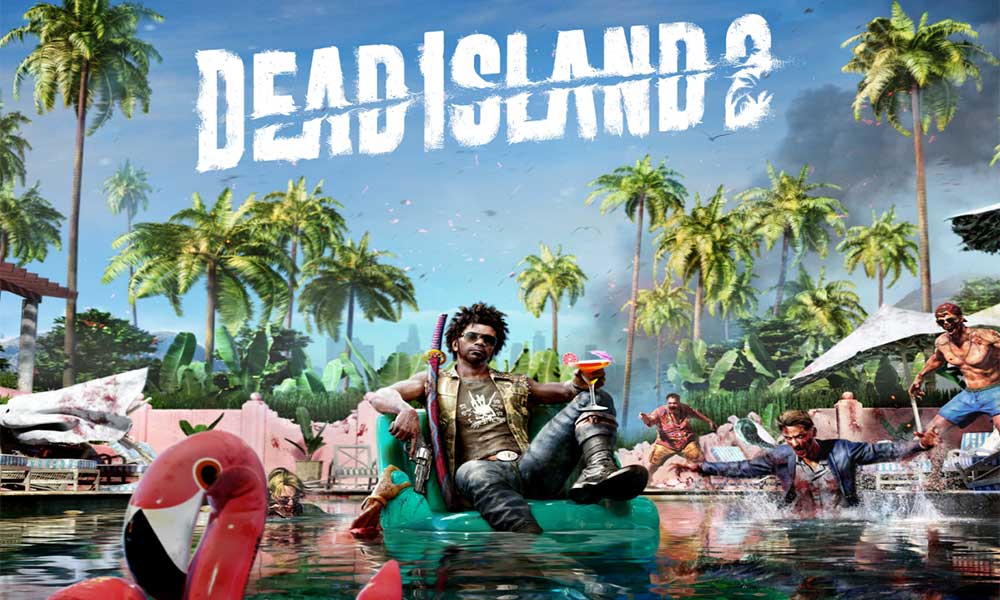 Best Amy Skill Card Build in Dead Island 2
Abilities: Drop Kick, Dash Strike, Overhead Smash, Dodge, Surgical Focus
Numen Skills: Born Survivor, Corpse Blossom
Slayer Skills: Breakdancer, No Mercy, Second Wind, Hunting Season
Survivor Skills: Shin Shrapnel, Bob and Weave, Vivisuction, Lightning Strike
Amy's excellent Agility and Critical Damage stats are heavily emphasized in these skill card builds.
The core components of this build, which mostly focuses on getting into and out of battle are Dodge and Dash Strike. You are rewarded for being mobile and selecting isolated targets with abilities like Bob and Weave, Lightning Strike, and Second Wind. Amy delivers greater damage to lone zombies. Shin Shrapnel and Breakdancer, meanwhile, provide dash strikes with outrageously high power.
Amy's unique capacity to replenish stamina from thrown weapons is used in Hunting Season. It's not a particularly helpful ability on its own, but it fits in well with what Amy is attempting to achieve. Take your buffs, grab a weapon, and join the fight.
Although Numen Skills are somewhat unpredictable, we will suggest you to try the Corpse Blossom and Born Survivor combination. Lightning Strike's condition effects are perfectly complemented by Corpse Blossom, and Amy is virtually unkillable while facing up against hordes of opponents thanks to Born Survivor.
Best Bruno Skill Card Build in Dead Island 2
Abilities: Drop Kick, Dash Strike, Overhead Smash, Dodge, Blood Rush
Numen Skills: Seismic Stomp, Corpse Blossom
Slayer Skills: Air Assault, No Mercy, Second Wind, Pyro
Survivor Skills: Ravenous, Bob and Weave, Vivisuction, Lightning Strike
Although Bruno is an unusual character, the perfect combination of skill cards undoubtedly will be good for you.
Similar to Amy, Bruno is eventually attempting to dodge opposition and utilize his potent critical hits. Bruno and Amy actually have several talents in common that they can use throughout the game, thus their builds are quite comparable.
Bruno, however, has more "Smash" assaults in his build. It is frequently preferable to knock adversaries to the ground whenever feasible because Brunos benefits an advantage by assaulting enemies from behind (and he can quickly acquire Heavy Attack charges). That enables you to make use of some of his timing and positional skills.
Seismic Stomp pairs nicely with the other Smash abilities, and Corpse Blossom pairs well with the fire strikes we are taking. Overall, this build is excellent for dealing with huge groups of foes while still allowing you to compete with bosses.
Best Carla Skill Card Build in Dead Island 2
Abilities: Drop Kick, Block, War Cry, Scream, Blood Rush
Numen Skills: Glass Cannon, Seismic Stomp
Slayer Skills: Volatile, No Mercy, Janus Rage, Voltaic Scream
Survivor Skills: Ravenous, Warhead, Rallying Cry, Wrecking Ball
Carla's capacity to stroll into a horde of zombies and cause some odd things to happen is heavily emphasized.
Here, the "Cry" package steals the show. You get tougher while your adversaries become weaker as well as electrified when you use War Cry, Rallying Cry, and Voltaic Scream. You should be fine to go as long as you use it to start every battle.
Together, Drop Kick and Wrecking Ball may transform your dropkicks into potent AoE strikes that frequently put a stop to confrontations before they ever get going. It is a fairly potent combination of base talents, but you can experiment if you find other skills.
Although it is kind of the point, Glass Cannon is not the obvious pick in this situation. It makes use of Carla's inherent resilience and converts it into some constantly useful additional damage.
Best Dani Skill Card Build in Dead Island 2

Abilities: Drop Kick, Dash Strike, Scream, Dodge, Blood Rush
Numen Skills: Glass Cannon, Born Survivor
Slayer Skills: Heavy Hitter, Breakdancer, Corpse Bomb, The Limb Reaper
Survivor Skills: Ravenous, Vivisuction, Hack and Dash, Group Therapy
The Glass Cannon principle is emphasized in this Dani build and is something we finally completely embrace with the Numen skill of the same name.
Here, increasing your assault speed and stamina through Group Therapy and Hack and Dash is the goal. That basic approach also includes Breakdancer. After just a few early attacks, you will essentially turn into a hot knife of death.
We are relying a little bit more heavily on Dani's specific health generation limitations since they make those talents more important. In terms of that, Limb Reaper is the build's MVP, but Vivisuction will support you in the meantime.
Last but not least, our Numen decisions enable us to deal an incredible amount of critical damage while recovering when we do finally die. Again, this is just a really entertaining construction.
Best Jacob Skill Card Build in Dead Island 2
Abilities: Drop Kick, Dash Strike, Scream, Dodge, Surgical Flush
Numen Skills: Anger Mismanagement, Corpse Blossom
Slayer Skills: Janus Rage, Corpse Bomb, Carnage
Survivor Skills: Ravenous, Hack and Dash, Group Therapy, Lightning Strike
Once more, Jacob and Dani have relatively comparable builds. Jacob's huge health reserve allows us to slightly increase our reliance on status effect strikes.
The core to this build is Lightning Strike, which enables you to rapidly accumulate lightning damage against sizable enemy groupings. From then, you essentially let Corpse Bomb and No Mercy transform your adversaries into enormous explosives. Additionally, Corpse Blossom works well with that approach.
Although Anger Mismanagement is something of a flex slot, it actually helps you push for a bit of additional damage during prolonged battles against more difficult foes if you have the extra health.
Best Ryan Skill Card Build in Dead Island 2
Abilities: Drop Kick, Overhead Smash, Ground Pound, Block, Blood Rush
Numen Skills: Anger Mismanagement, Seismic Stop
Slayer Skills: Pummel, Carnage, Unrelenting, Far From Done
Survivor Skills: Wrecking Ball, Short Fuse, Steadfast, Quake
Ryan has a tank-like character, so you might attempt some health sacrifice techniques, but this build emphasises his pure defensive skills.
The Block skill is a key component of this build. You may significantly raise Ryan's total strength level and make him all but unkillable by mastering the art of blocking strikes. In the meanwhile, you may keep zombies off their feet with the use of abilities like Overhead Smash, Quake, and Ground Pound so that you can punish them with Unrelenting.
The obvious Numen selection in this situation is Seismic Stop, although Anger Mismanagement is somewhat of a flex place. Once more, it mostly serves as support during battles with more difficult foes.
Conclusion
This was all for the guide on Best Skill Cards in Dead Island 2. We hope that with the help of this guide, you were able to know about the best skill cards for the characters. If you have any queries or any questions, then feel free to share them with us in the comment section below. So that, we can help you in fixing those questions and provide you with a helpful guide on it. Also, for more such helpful guides on Dead Island 2, do check out our website.