If you are thinking about finding the right dedicated server based on your business requirements. Then you are at the right place to get what you want. The dedicated server leads to provide an individual server with a highly secured environment. Typically, dedicated servers are rented servers that provide bandwidth, memory, storage, and virtual hosting.
A dedicated server use for a website that may have to generate a considerable amount of traffic as a few million hits. A service provider must also be needed for a server to configure and operate remotely. Various web hosting companies find the dedicated server very useful as it reduces the network administration cost and provides a secure atmosphere. Although it is more expensive than other hosting solutions, it is worth paying a higher price for what you get.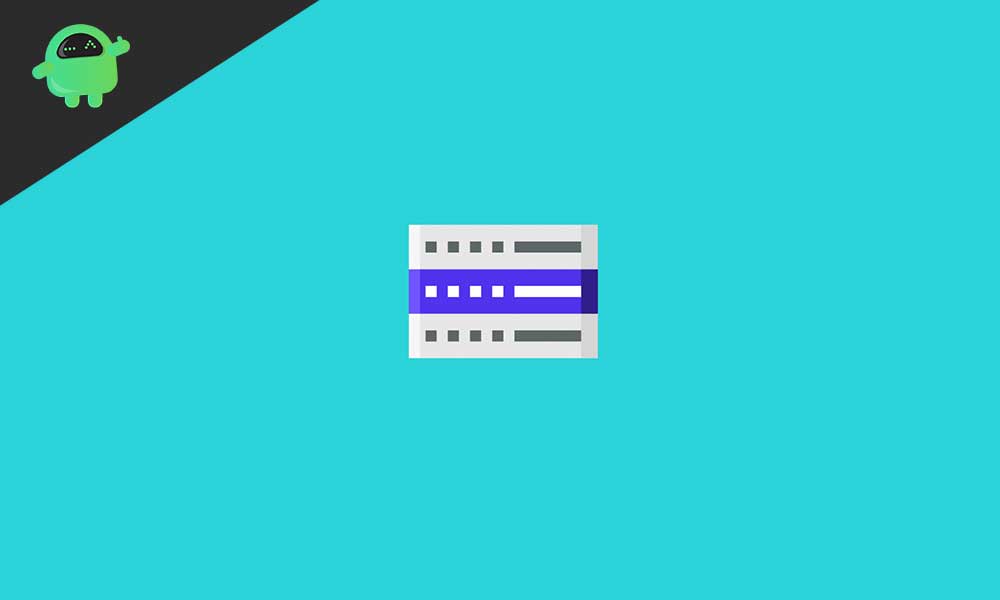 What is a Dedicated Server?
Dedicated servers are those, which managed by a hosting or service provider. It is a remote server ultimately and specially assigned to a single person. These are most reliable in the category of the servers, as they are not shared with any other entity rather than a specialized one. This property also increases the speed and overall performance.
The main thing is that how you can choose the best and dedicated server. All you need is to understand the requirements for choosing a dedicated server. You need to find the best hosting provider who can provide the best results for your requirements, and then you can make the decision.
How to choose the best and dedicated server?
You have to be very focused on the subject of your business for choosing the best and dedicated server. You need to be very concerned about all your requirements. You must focus on the following conditions:
Server: First, you need to select an appropriate server depending on the activities you want to get performed on this server. You have various options for servers, and you can choose from:

File server
Database server
Domain server
Application server
Communication server
Print server

Processor: You have to be very determined about how powerful the server you are requiring. For business purposes, you must get a single processor server with up to 6 cores. For multitasking, you can go for a dual-processor with up to 48 cores.
Bandwidth: Depending on the traffic intensity, choose the bandwidth accordingly. If you are planning to stream multimedia or HD pictures, then go for a high bandwidth server.
Memory: It is essential for the faster loading of your website. The more speed you want, the more memory space you will be requiring.
Operating System: Based on the type of your application, you must be requiring choosing an operating server as Windows or Linux.
Storage: After knowing your data storage requirements, you need to select a categorized hard drive for the storage of data.
Application: You must be very well introduced about the type of your apps as the server OS has to choose accordingly. For hosting SQL and ASP.NET, you will need a Windows dedicated server, but for MEAN stack, you will need a LINUX server. If your application requires having many resources, then you must go for a server with high computing power.
Security: The first approach to have a secured server, you have to change the default SSH listening port. It will set up on standard port in the industry, which is port 22. But as most server hacks target this port, then you need to go for another port rather than port 22. This arrangement will make your server secure from the hacks.
Budget: Money is of great concern for everyone. Once you find the best and dedicated server for you, then it must be worth the investment.
How to secure a private dedicated server?
Acquiring a secured dedicated server may include several methods and steps, get to be functional. Make sure all of them very well configured, as mentioned here.
Updating the system: You can update your system by updating the package list and packaging itself. It provides the speed to the server.
Changing the SSH listening port: Listening port should be set on other than the default port, which is port 22. Make sure the port you are using is in operations and not set by default. It provides security to the server when you choose any operational port other than Port 22.
Change the root user password: You must have a strong password to secure the root access. A password is automatically created for root access when the operating system installed. You need to change the one.
Create restricted rights user: Create a restricted user for daily access. Restrict that user to make any change without the permission of the administrator.
Disable root user server access: The operating system creates the root user with all the administrative rights. This can affect your secured network, so you are advised to disable the entrance of the server via root user.
Install and configure the intrusion prevention software: It is used to provide more security from unwanted access to your server. You need to install and configure intrusion prevention systems, which designed to block unknown IP addresses.
Configure internal Firewall: By default, it does not come with operating rules. You need to configure the internal firewall for the protection of your server.
Configure internet Firewall: It includes a highly recommended Network firewall at the infrastructure entrance. It blocks the protocol before it arrives on your server.
Backing up system and data: Security does not limit to protect the system against attacks. Securing the data is also a key element. You can activate backup storage in your control panel. You can also use third party backup service software.
How do you choose a dedicated server provider?
There is not any signified method to select the dedicated server provider. You may find one as per your requirements. Many server providers claim to provide the most secure dedicated server provider, but you need to be very concerned and focus on the priorities which you want. A dedicated server provider must include the following key factors in their proposals:
Operating System
Server Configuration System
Choice of hardware
Control Panel Options
Security Features
Server Management
Better Technical Support
For deciding, how to choose the best dedicating server is not quite that simple. It needs a lot of research and planning. If you have a well-executed plan, then you will be quickly finding a good dedicated server for you. You can go for various hosting providers to get the desired dedicated server don't need to judge them by the charges they are taking. Just go through all the details. You must have to be very conscious of everything you want.
Choose appropriately, but your decision must not be based only on price. Compare the various service providers by approaching them into many details. You just not be focusing on the price alone. So compare every possibility you are looking to have as security, storage, operating system, memory, and all that you want. Now hope you can quickly identify the parameters while finding a dedicated server. If you have any queries or feedback, please write down the comment below in our comment box.