Although the DJI Pocket 2 is not perfect in what it does – being a compact vlogging camera – it's still better than anything else on the market. With the Creator Combo package, which is more expensive, a wireless microphone and other video production tools are included, and the sensor size has doubled over its predecessor.
It is also really useful for tracking objects, especially for vloggers walking around. Ultimately, it's a great imaging tool that suits the workflow of videographers or vloggers. But, as we have said earlier, it is not the perfect one as it has some flaws.
The DJI Pocket 2 users complain that their DJI Pocket 2 is not connecting to iPhone or Android phones. Luckily, our investigation found some fixes that have already helped many users resolve the not connecting issue of DJI Pocket 2. So, if you face this, perform the fixes mentioned below.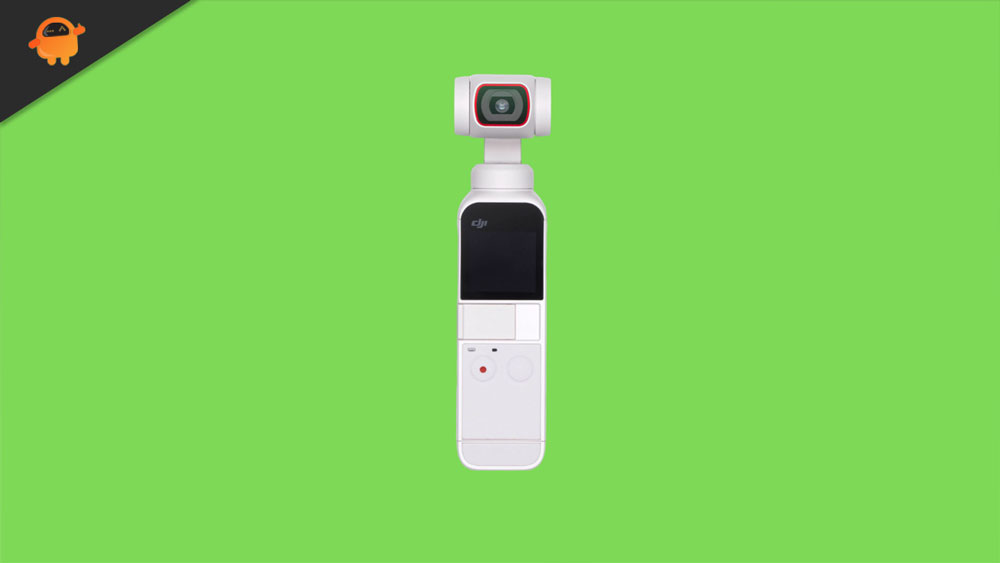 Why is DJI Pocket 2 Not Connecting?
There are many possible reasons why the DJI Pocket 2 does not connect. This article will discuss the most common reasons why your DJI Pocket 2 is experiencing this issue. Here are some reasons why.
There is a software issue

Problem with the battery

Malfunctioning hardware

Issues related to firmware updates
How To Fix DJI Pocket 2 Not Connecting to iPhone or Android Phone
In case you have a DJI Pocket 2 and facing the DJI Pocket 2 not connecting to an iPhone or Android phone, then you must perform the fixes mentioned below and check if these fixes have the potential to resolve this error for you or not.
Fix 1: Restart The Camera
Restarting the DJI Pocket 2 is the first step you should take. To turn off your Pocket 2:
Turn it on and then off again.

Once the camera is turned on for 2 minutes, leave it for 2 minutes before trying it again.
If the issue has been resolved, check to see if it has been resolved.
Fix 2: Check The Power Source
Second, make sure the power source is working properly. To ensure that your DJI Pocket 2 can be charged, ensure the battery provides proper voltage. Additionally, make sure you use the Pocket 2's original charging adapter. In addition, make sure to use the original USB port to avoid this type of problem.
Fix 3: Charge Your Camera
You should charge the Pocket 2 fully before you turn it on if it has been a long time since you charged it. Occasionally, the Pocket 2 battery might become fully discharged after not being operated for a long time, which makes it impossible to operate. It needs more than 2 hours to be fully charged after being plugged into the charger. However, once the DJI Pocket 2 is fully charged, you will see that the not connecting to iPhone or Android phone gets resolved.
Fix 4: Check Charging Ports
It is also recommended that you evaluate the power cable and charging ports of your DJI Pocket 2 if the issue persists. Many users have reported that this issue seems to be caused by a problem with the charging ports. It is, therefore, important to ensure your power cable is not damaged and that it works properly as it will charge the DJI Pocket 2. You should make sure that the charging port is not damaged or dusty. Check to see if it has any dust on it. If it doesn't have any, try cleaning it. Once the ports get fixed, check again to see if the not connecting issue has been resolved.
Fix 5: Faulty Battery
A faulty battery could be causing this issue, in which case the camera might have a faulty battery. Hence, if a faulty battery powers it, it won't work. In light of this, you should ensure that the battery in your Pocket 2 is in good working order. It is possible to do this by replacing the battery and checking again if the Pocket 2 not connecting issue gets resolved or not.
Fix 6: Check the Temperature of The Battery
It is also possible for the battery to become overheated and no longer be able to charge the device. Therefore, in this case, the device will not be able to be charged until the battery temperature has gotten down. If the battery has gotten cool enough, you may be able to charge it after some time.
Fix 7: Firmware Updates
Sometimes, firmware updates are used to fix bugs the company has found. To maintain the stability of your Pocket 2, we recommend updating the firmware. If you want to check for updates on your DJI camera, follow these steps.
Launch

DJI Assistant or Memo

.

Then, once that has been done,

log in

to your account.

You can now select your device by clicking it.

You can now upgrade your firmware by visiting the

Firmware Upgrade Page

.

You now need to wait for the firmware page to refresh.

Make sure you have the latest firmware installed.

Click on

Upgrade now

.

Your DJI Pocket 2 will then download and install the update.
Fix 8: Contact Customer Support
After trying all the methods, if you are still experiencing the issue, take your camera to the DJI service center. They will fix it for you. There is a possibility that the issue persists due to a hardware or software issue that we cannot assess. Hence, if you are still experiencing this problem despite trying to resolve it, it would be best to take your DJI Pocket 2 to the nearby service center.
Is the Pocket 2 Worth It?
DJI's Pocket 2 is a worthy upgrade from its predecessor – particularly if you are looking for one of the best vlogging cameras – despite its large sensor, brighter lens, improved mics, and a wider field of view, a worthwhile upgrade from its predecessor. But, keep in mind that if you want to use the DJI Pocket 2 underwater at depths of up to 60 meters, you can buy the DJI Pocket 2 Waterproof Case.
So, that's how to fix the DJI Pocket 2 not connecting issue on iPhone or Android phones. We hope that this guide has helped you. Moreover, if you have any doubts or queries, comment below and let us know.