The recent trend of wireless earbuds is becoming increasingly popular. However, to be sure they don't miss out, many headphone manufacturers do not have products ready to sell, so they purchase generic models and add their branding to avoid missing out. The wireless earbuds available today, however, aren't all created equal.
Despite the fact that there are many good brands out there, but buying their product is like buying a property. So, what are the options? Well, Donner DouBuds ONE Wireless Earbuds. And guess what? This guide has mentioned everything you need to know before buying the Donner DouBuds ONE Wireless Earbuds.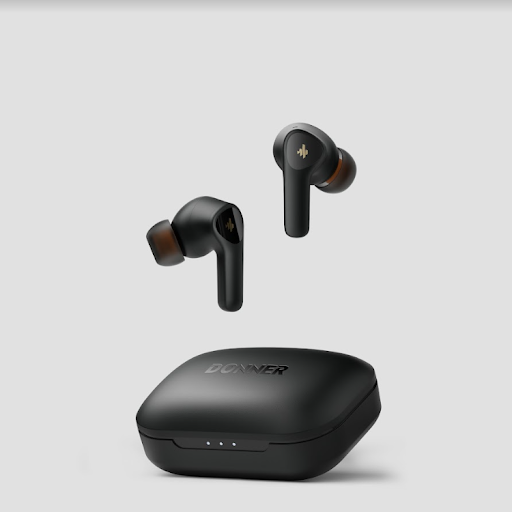 What Is Donner?
The Donner project was founded in 2012 with the aim of connecting musicians, instruments, and people through music. The logo of Donner is based on a bold idea that combines sound waves with heartbeats and symbolizes the innovation of sound communication. "DONNER" means "thunder" and symbolizes sound communication innovation.
Moreover, to being one of the first brands in the world to produce mini guitar effects, it's a global music technology company that focuses on independent research and development. In addition to making innovative and playable products, the brand is dedicated to providing beginners with the tools to realize their musical dreams.
Music instruments and audio equipment, such as stereos and microphones, are among Donner's products, which include electric guitars, digital pianos, ukuleles, and electronic drums.
The Donner headphones combine a comfortable fit with perfect sound quality and are tuned according to the highest standards in acoustics. A Dobuds headset provides excellent sound quality at an excellent price point, outperforming all similar headphones below $50. With its mellow midrange and expansive treble, the balanced armature on this speaker combines the best of both worlds.
What Are The Top Selling Points of Donner DouBuds ONE Wireless Earbuds?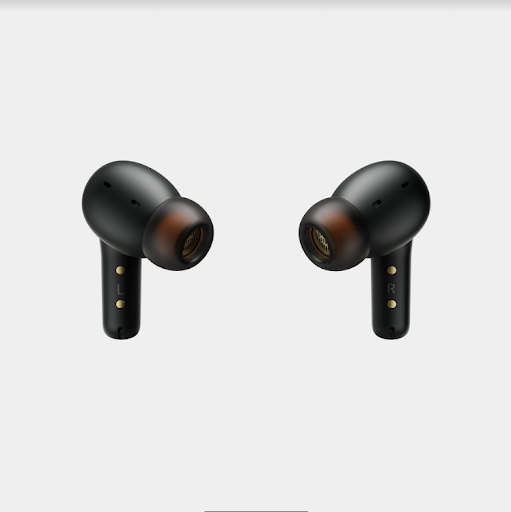 Now, talking about the selling point of Donner DouBuds ONE Wireless Earbuds, then there are many features and usefulness that make this product better than the other available in this range. So, if you are planning to buy one for yourself, make sure to check out these selling point for which it is known:
#1. Rich and delicate sound quality
This earbud comes with a high-quality 12mm LCP dynamic driver, which gives you a balanced and richer sound quality that truly restores all the musical details. So, as you listen to music, you get a greater sense of music details as well as high-fidelity sound reproduction.
#2. Intelligent noise mode, with on-demand switching
The ENC call noise reduction system improves the quality of phone calls by reducing noise from 80Hz to 2KHz by -30dB.
#3. Scientific design, long-lasting wear without tiredness
Two-color dual-hardness earbud tips come in two sizes and five different earbud tip shapes. It is difficult to remove the inner layer because it is tough, whereas the outer layer is softer and easier on the ear canal. The headset is comfortable to wear and provides a good playback effect over long periods of time.
#4. 32hour long battery life, music all-day
The earbuds can be charged in a few minutes using Type-C rapid charging technology. It can last up to 8 hours for single-ear and up to 32 hours with the case.
#5. Daylife Waterproof
It doesn't matter if it's a rainy day or a sports day, put on headphones and leave without worrying about drizzling or sweating.
#6. 5.2 Bluetooth connection
As a result of the latest Bluetooth chip generation, the BT5.2 version, the connection is more stable, consumes less power, has a shorter delay, and consumes less time. Through the APP setting, you can enable a low-latency game mode with 70ms.
#7. Adaptation to multiple systems
The Donner earbuds are compatible with both iOS and Android devices.
#8. Intelligent APP connectivity to uncover additional useful features
A variety of customizable features are available for users (EQ customization, noise reduction mode switching, power display, naming headphones, etc.). As a user, you can customize the functionality of Donner DouBuds according to their needs.
Some Other Key Features
Fast Charging Time: Only 10 minutes to play for 2 hours
Earbuds + Case: 32 hours when ANC is turned off
Connectivity: Bluetooth 5.2
Daylife Waterproof: Black, green, white, and navy blue colors available.
What are The Price and Availability?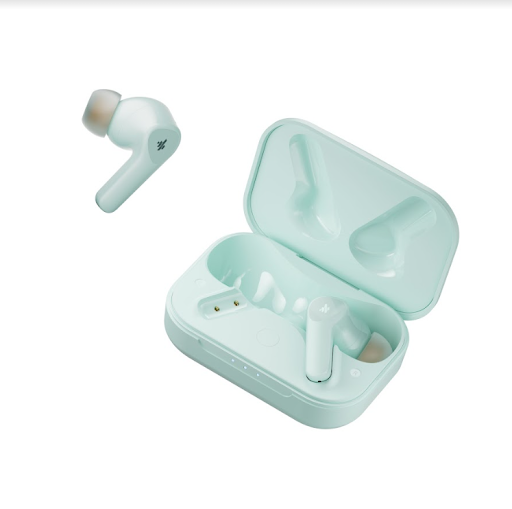 Rather than being restricted by expensive equipment, the good sound should be available to all. DouBuds ONE provides more than just excellent sound quality; it also offers an accessible price point. What makes this product stand out from the competition is the quality of the sound.
Product Name: Donner Dobuds ONE Wireless Earbuds
Original Price: 49.99$
Code:DONNEREB -10% OFF – AND CLICK THE LINK & GET EXTRA 20% OFF
Final Price: (Include VAT):36$
Start Time: 7.25
Expiration Date: 8.10
Product Name: Donner Dobuds ONE Wireless Earbuds
Original Price: 49.99$
Code:BTSCH815-10% OFF – AND CLICK THE LINK & GET EXTRA 20% OFF
Final Price: (Include VAT):36$
Start Time : 8.15
Expiration Date : 9.3
Code : BTSCH815
Shipping from: US/Germany/UK/Sydney/Mexico/Japan warehouses within 48 working hours of receipt of order
However, you will be able to purchase Dobuds ONE in Europe on Donnerdeal.com and Amazon Marketplace in September.
Meanwhile, if you want the special edition, then in September, Donnerdeal.com will only be offering the navy blue version of Dobuds.
Also, you will get a Donner control application for your iPhone and Android from Apple's App Store and Google Play, respectively, in order to control the Earbuds.
Conclusion
So, if you are in search of earbuds that give you a high-quality sound experience at a very minimum cost, then you should go with the Donner DouBuds Wireless Earbuds. Yes, these earbuds come with loads of features at less than 50 dollars. However, compared to others, then no other brand offers these features at this price range.
So, that's all on our complete review on Donner DouBuds Wireless Earbuds. We hope that you have now decided whether or not you want to buy this set of earbuds or not. Meanwhile, in case you want more info, comment below and let us know.