Do you wish to play Grand Theft Auto (GTA) Vice City Stories but have never had the opportunity, or do you have no idea how to go about it? If so, this article is for you.
GTA Vice City Stories is top among the most popular video games due to its unique storyline gameplay.Rockstar Leeds developed the game for the PlayStation 2 and PlayStation Portable. It is one of those racing adventure games that stir nostalgic memories for gamers but finding the original copy of this acclaimed game today isn't easy. However, a workaround is using an emulator and the game's ROM to play.
If you are unfamiliar with these terms or this sounds a little bit complicated for you, we will help you understand. You only need to read on andlearn how to use an emulator and ROM to play GTA Vice City Stories.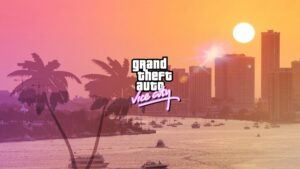 What to Do ?
Before you can actually play Vice City Stories on your PC, you need to have specific requirements and also follow some instructions as indicated below;
Download and Install the GTA Vice City Stories ROM
You will first need to download the GTA Vice City ROM file to play the game.A ROM is the game's file, and it serves as the video game cartridge.Different websites are dedicated to providing gaming ROMs; therefore, you can obtain this ROM by simply searching online.
You will typically get the file as a ZIP or WINRAR file. That means you must also have a program like Winzip or 7-zip to decompress the file extension. After downloading, wait for your PC to complete the installation by carrying out the necessary installation steps. Proceed to save your unpacked ROM file in a suitable folder location.
Download an Emulator to Use
An emulator is software that permits a system to function or behave like a different one. When it comes to gaming, an emulator serves as the console. The emulator is what you will use to launch your game. You can get an emulator to use on Retroarch (an open-source program).
You will need a compatible emulator to play Vice City Stories, and any PS2 emulator will work. There are many emulators you can use depending on your Operating System. PPSSPP and PSX are good choices. Always check to see that your emulator of choice will not infect your computer.
Emulators come as zipped files making them portable hence they must be extracted. Before you download your emulator, we recommend that you opt for the latest version. Additionally, we advise that you check the hardware requirements to avoid issues of slowly loading the game.
Obtain the Emulator BIOS file
An emulator's BIOS file is what makes an emulator work. Therefore, as you download your emulator, see that it contains a BIOS file. The two cannot run without one another. To get your chosen emulator BIOS file, you can search for it from the web then download it.
Launch the Emulator
Once opened, most emulators will display a "File" option and an "Open ROM" option. Clicking the "File" option will request that you locate the BIOS file. The moment you click on "Open ROM," you are presented with an action to select the ROM file you saved before or an option to browse.
Use the option you prefer to access the folder. From the folder, you should see a "gta-vcs" icon. Double click on it.
Play GTA Vice City Stories
Having selected your GTA Vice City Stories ROM file, it is now time to play. The emulator will load the game, and you can play as you would on an actual console.
Additional Options to Enhance Gameplay
Tweaking the Controller Settings, Resolution, and Graphics: Most emulators will usually offer a provision to customize settings and controllers. That way, you can use the type of controller you would like. Be it using the keyboard, a USB controller, or a gamepad. You can achieve smoother gameplay by customizing the settings by altering things like graphics and resolution.
The customization approach varies from one emulator to another. If you can't figure out how to make anadjustment, the internet can always help you out.
Saving and Loading your game: If you pause the game or stop playing, you can save your progress using the emulator's Save state. Once you come back to play, use the Load state to pick up where you left.
Final Thoughts
Gamers have rated this Action, Sandbox, and Open world-themed game highly,mainly due to its phenomenal quest sets.That is why many gaming nerds would want to offer themselves entertainment moments and time to unwind by playing this game.
We hope that you can relive your happy GTA Vice City Stories memories without problems with our guide above.