After Microsoft Windows and Mac, Kali Linux is one of the most useful and convenient, albeit lesser-known operating systems out there. This is a Debian based distribution that is offered by Offensive Security, mainly to put forth tools to test networks and software.
This can be efficiently used to enhance their security, patch up weaknesses, and stop hackers. However, it can be equally useful for students, tech experts, and IT novices as well. Now, we will show you how you can download and install Kali Linux on your laptop or personal computer.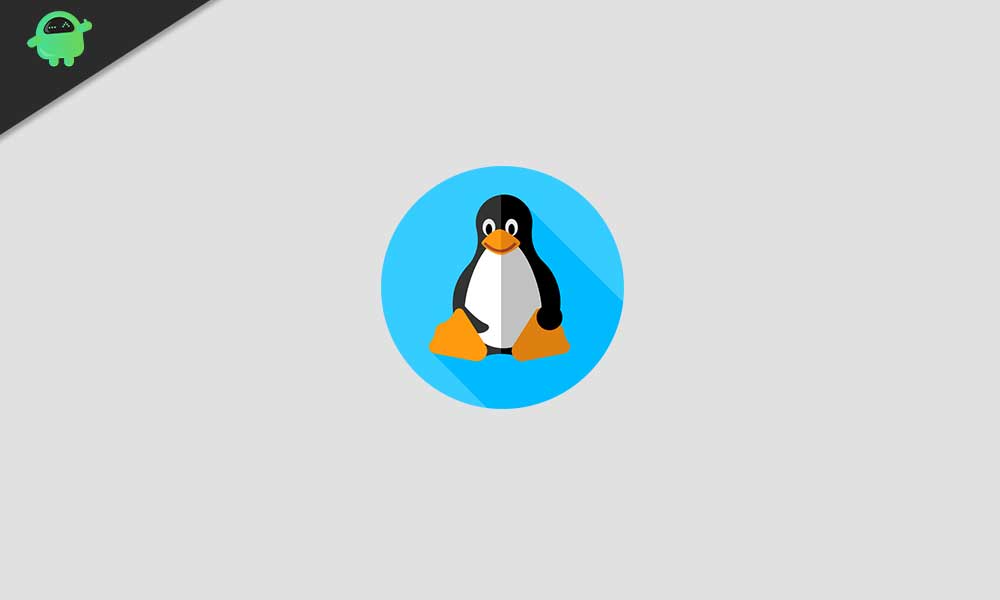 How to Download and Install Kali Linux on your PC
Note
We will be using
VMware
. The reason behind this is most of the modern PCs and laptops don't have a Disk Reader/Writer installed, and the default partition installation of Kali Linux requires a Disk Reader/Writer. Thus using VMware eliminates the use of that.
First of all, head to this site and download your free copy of Kali Linux. Download the version that is specific to your hardware requirements. For example, look out for the 64-bit variant if you have a RAM of more than 4GB else you can also lookout for the portable version as well.
Installing Kali Linux is not an incredibly difficult procedure. In fact, you have quite a few options regarding installation. These include the following:
Performing a Kali Linux hard disk install
Making a Kali Linux bootable USB drive to install it
Performing dual booting of Kali Linux with your operating system
Making use of certain virtualization software like VirtualBox or VMware
In our guide here, we will only focus on the last of the methods as mentioned earlier – installing Kali Linux using virtualization software. You simply need to follow the steps given below and equip your computer with all the tools required to carry out an all-inclusive penetration test.
What are the installation requirements?
These are the minimum requirements for installing Kali Linux on your computer.
A minimum of 20 GB of free space in your hard disk.
A minimum of 4 GB of RAM when using VirtualBox or VMware.
A properly functioning CD/DVD drive or USB support.
Installing Kali Linux on your computer
Step 1 – Install VMware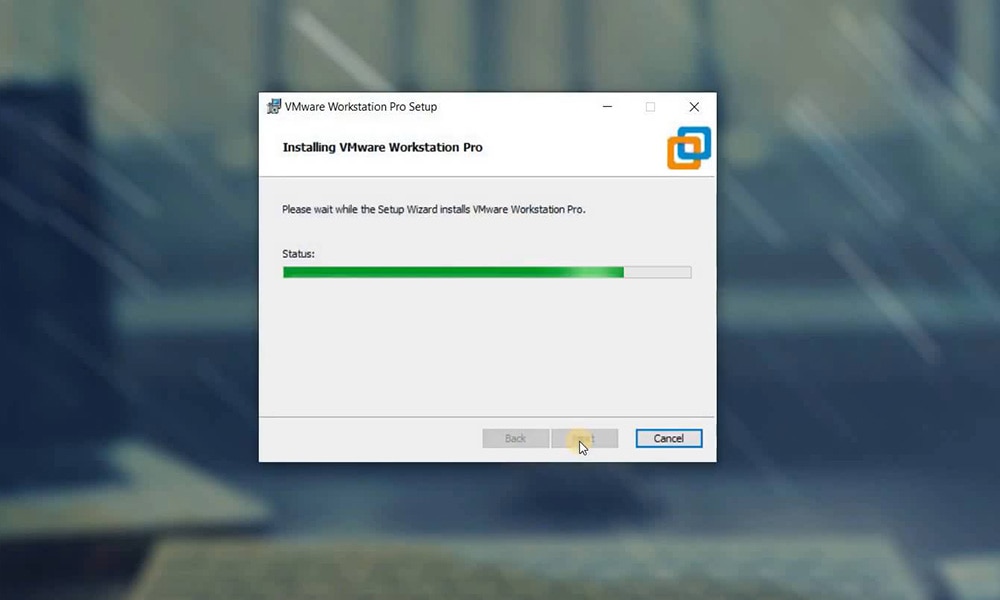 You require virtualization software to run Kali Linux. Although you can choose from a number of options, including VirtualBox, VMware is arguably the most convenient to use. Install it and then launch it to get started.
Step 2 – Download Kali Linux and verify the integrity of the downloaded image
You can download Kali Linux from the official download page, where you can choose the version most compatible with your requirements. Apart from this, you should also see a cluster of hexadecimal numbers on the download page. Since Kali Linux is primarily intended for work related to security, you will have to verify the integrity of the downloaded image. For that, you need to match the file's SHA-256 fingerprint with the one you get from the download page.
Step 3 – Proceed to launch a new virtual machine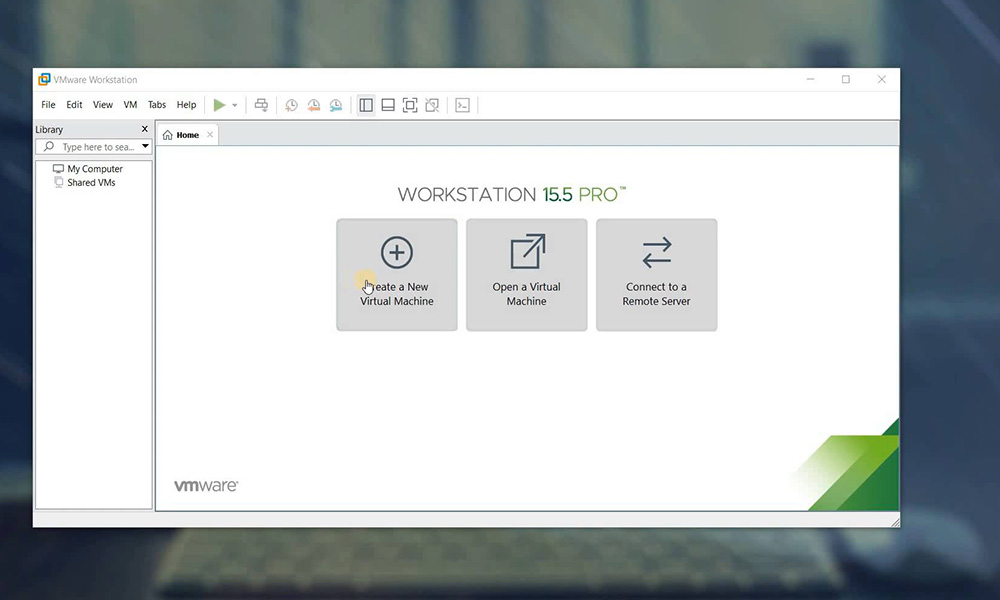 Go to the VMware Workstation Pro homepage and click on "create a new virtual machine." Choose the Kali Linux iso file and the guest operating system. After that, proceed to configure the details of the virtual machine (Kali Linux, in this case). Now choose the Kali Linux VM and press the green "power on" button. This will launch the virtual machine.
The installation process
Step 1 – Wait until the machine has been powered up. You will then see a prompt to choose your installation mode of choice in the GRUB menu. Go for graphical install and proceed.
Step 2 – You will now encounter a series of prompts asking you to choose locale information, such as your country, keyboard layout, and language of choice.
Step 3 – After that, the loader will install some more components and then configure your network settings automatically. When the installer asks you for a domain and hostname for the installation, enter the required information to continue.
Step 4 – Create a unique password for your Kali Linux machine, and make sure to remember it well. Hit continue once the password has been successfully set.
Step 5 – When asked, set up your time zone and wait until the prompt regarding disk partitioning comes up. We recommend choosing the option labeled "Guided – Use Entire Disk." If you have enough experience, you can also go with the "Manual" option. This will offer you more granular selections.
Step 6 – Choose the partitioning disk (if you are a new user, we recommend going with all files in one partition) and click on continue.
Step 7 – Proceed to confirm all the changes that you need to make to the disk on your host machine. This will wipe out all the data on your disk, so make sure you have backed up all your important data beforehand.
Step 8 – Wait for the installer to successfully install the files. When prompted, grant permission to set up a network mirror, which will allow you to use the Kali repositories.
Step 9 – Wait for the installer to configure the package manager related files. After that, you will see a prompt to install the GRUB boot loader.
Step 10 – Click on "yes" and choose the device to write the required boot loader information to the hard disk needed to boot Kali.
Step 11 – Wait for the installer to install GRUB to your disk. After that, proceed to click on "continue." It will now install some final stage files, and the process will be successfully completed after that.
Congratulations! You have now successfully installed Kali Linux. We hope you have a great time exploring the multitude of opportunities it offers.
Well, now you know how you can download and install Kali Linux on your PC. Now, check out our Windows Guides, Gaming Guides, Social Media Guides, iPhone, and Android Guides to read more. However, if there are any queries or feedback, comment down with your name & email ID. We will try our best to reply soon. Also, subscribe to our YouTube Channel in order to watch awesome videos on gaming and smartphone tips and tricks.