Dying Light by Techland is one of the best open-world zombie survival games currently which is available for all gaming platforms, including Windows, PS 4, Xbox One Series, and Nintendo. The game offers open-world gameplay where you can play it as you like. Players take on the role of Kyle Crane, an undercover agent sent to infiltrate a quarantine zone in the city of Harran. Everyone in the gaming community very much appreciated the Title of the game. However, many users are complaining regarding the issue of Dying Light Settings Not Saving socially for PC players.
People around the world have faced a common issue of the setting not getting saved. The issue arrives when you make some changes to the settings and opt for saving it; your settings are not saved, and you have to change them occasionally. Some common settings that are affected include the display resolution, graphics quality, and audio settings. But there are ways by which we can fix this issue. This is your troubleshooting guide, and you can use these steps to fix this issue if you are one of the victims of the issue, especially in Windows.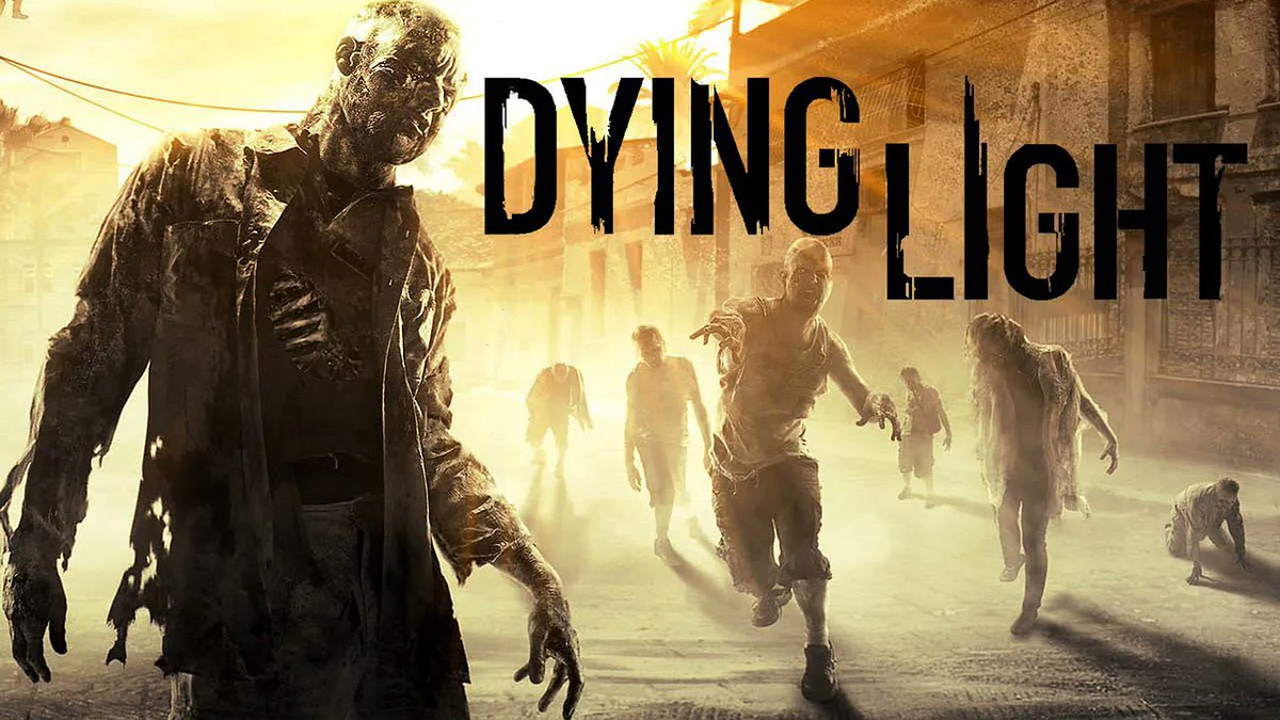 Fix: Dying Light Settings Not Saving
You may have noticed this many more times when you play Dying Light on your PC and make some settings changes; the settings are not saved. But there is some workaround you can try which can be handy for you. You have to follow the troubleshooting methods below as long as it gets fixed.
Method 1: Restart your PC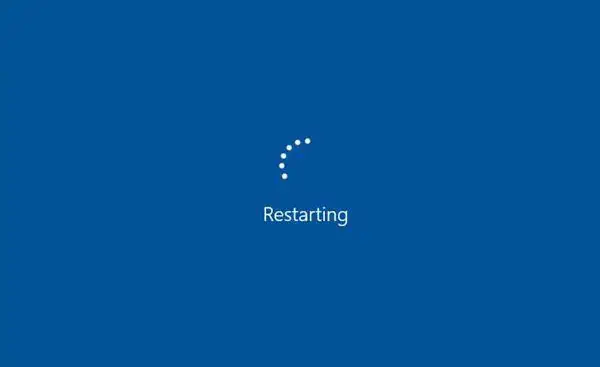 The first step would be very simple. You have to restart your PC. Sometimes there is some glitch in the windows that can cause some settings of the game to behave differently. You can fix this by simply restarting your PC. Many people around the world have fixed this issue by just restarting their Windows PC. There is a minimal chance that can fix this issue, but there is a chance.
Method 2: Delete Temporary Files
When you run an application on your PC, windows creates some temporary files which help your application to process faster the next time when you run that particular application. Sometimes these temporary files can create conflicts with your current application, which may cause issues like this in your games. You can fix this issue by deleting the temporary files in your Windows.
Press Win+R on your home screen/Desktop path.
Run command will pop up, type %temp%, and hit enter.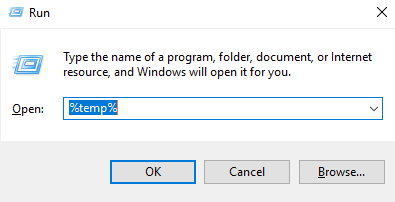 You will see a list of folders of temporary files. Press Ctrl+A to select all.
Now, on your keyboard, press Shift+Delete and hit enter to permanently delete all the folder.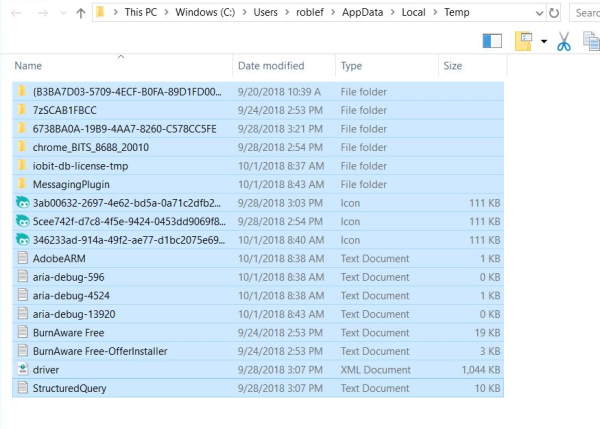 There is some folder that can not be deleted and is required for the current session of Windows. Skip all of them. Now, restart your game and see if this helps.
Method 3: Run Game as Admin
If you are not in the admin account, you can run the game as an administrator on Windows. This will avoid any issues with the game including the launching issue of the Dying Light. Some games require User Account Control to run smoothly. Follow these steps to run any program as an admin.
Find Dying Light on the desktop and right-click on the game icon.
Select properties and then hit the compatibility tab.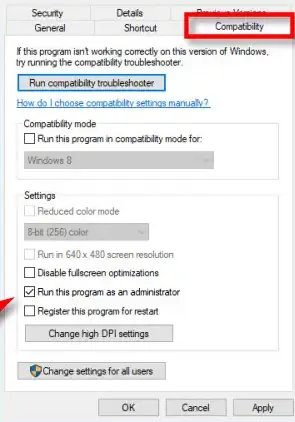 Check Run this as program as admin and click on Ok.
Click on Apply to save changes. Restart Dying Light.
Method 4: Verify and Repair game files
You can face issues with the gameplay when the game files are corrupted and are not complete. You can fix this issue by verifying and repairing your game files. Here is how you can do this.
If you are on Steam
If you are on a Steam client, the methods can be different. Here is how you can verify and repair game files.
Open Steam and go to the library.
Find Dying Light and right-click on it.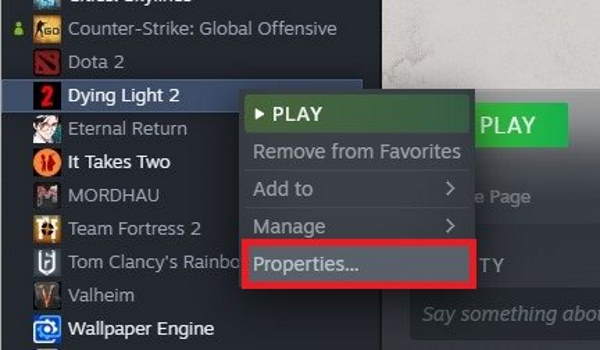 Click on properties from the drop-down menu.
Now, select the local files, and you will see verify the integrity of the game files.

Click on it, and the Steam launcher will verify the game files and wait for it to get done.
Once done, restart your PC and then restart your game.
Sometimes local configuration files can not be verified, and you don't need to worry about that.
If you are on Epic games
If you are an Epic game launcher user you can follow these steps to verify and repair your game files.
Open the Epic game launcher on your PC.
Go to the library and click on the three dots next to the Dying Light game icon.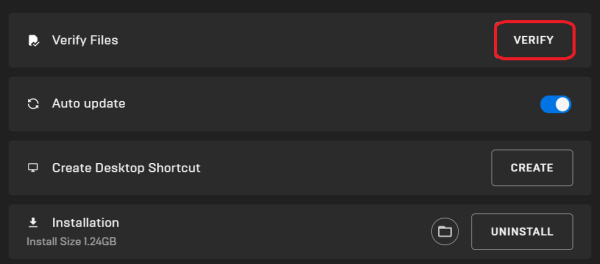 Click on verify from the drop-down menu.
Wait for it to get done, and restart your PC.
Method 5: Tweak Shortcut Files
If everything fails, you can try tweaking the game's shortcut files to ensure that you avoid any permission conflicts with the game progress saving. Here is how you can do that.
Before you do this, take a backup of your game folder into the C:\Users\\Documents\DyingLight. If you have installed it in a different drive, take a backup from there
Go to the installation directory and find the DyingLight.exe setup.
Create a desktop shortcut for the dying light game file by right-clicking on the dying light and send to the desktop option.
Now, press Win+D and right-click on the shortcut you're just created.
Select Properties. Now select the Shortcut tab and add -epicenv=Prod -EpicPortal -epicusername="test at the end of the text.
Click on Ok, and your changes will be saved.
Now, run the game from the Desktop shortcut.
Try changing the setting of the game now. You should be able to save the setting now.
Conclusion
This brings us to the end of this guide for fixing Dying Light settings not saving issue. You have to make sure to follow all these steps thoroughly to make your Dying Light settings changes to start saving again. Dying Light is a wonderful open-world Zombie game as it allows you to make your move freely, and you can modify any changes in the game by changing the settings, which can only be done by following these steps.