EA Sports FC 24, developed by EA Vancouver and EA Romania, launched the EA Sports FC series after EA's collaboration with FIFA concluded. Released on 29 September 2023, it's available on platforms such as Nintendo Switch, PS4, PS5, Windows, Xbox One, and Xbox Series X/S. However, not without its hiccups, the game has thrown the "Something Went Wrong Error" at its players. To assist, we've curated a guide aimed at resolving this predicament. Dive in to discover the solution.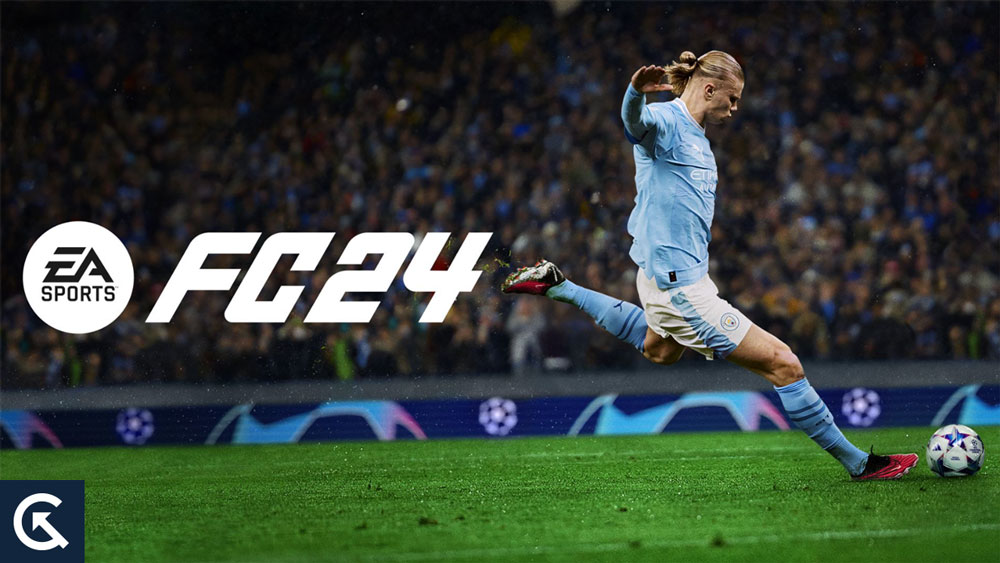 How to Fix EA FC 24 Something Went Wrong Error
So, here are some methods using which you can resolve EA FC 24 something went wrong error:
Fix 1: Check EA Server Status
To begin with, make sure that the EA Sports server is running correctly. Occasionally, players may encounter multiple conflicts with their server connectivity due to problems with server connectivity or downtime. You can also view the real-time outage reports, last 24 hours report, live outage map, and more with the third-party DownDetector EA FC 24 Status. There was a large server downtime in several regions when we write this article.
This is mostly due to issues with the server connectivity and gameplay. Some players are experiencing login problems. You should also wait a few hours before playing EA FC 24 again if you're also having issues with the server. In addition to the @EA Twitter page, you should also follow the official @EA Facebook page. If there are no problems with the EA FC 24 servers, proceed to the next step.
Fix 2: Check Your Internet Connection
If there are any issues with poor or unstable network signals at your end, you should also check your internet connection. In most cases, poor networks can cause problems connecting to online services. To switch from a wireless to a wired network, you may need to switch from a wireless to a wired connection. You can also try using another network if there is a server connectivity problem.
Fix 3: Power Cycle the Wi-Fi Router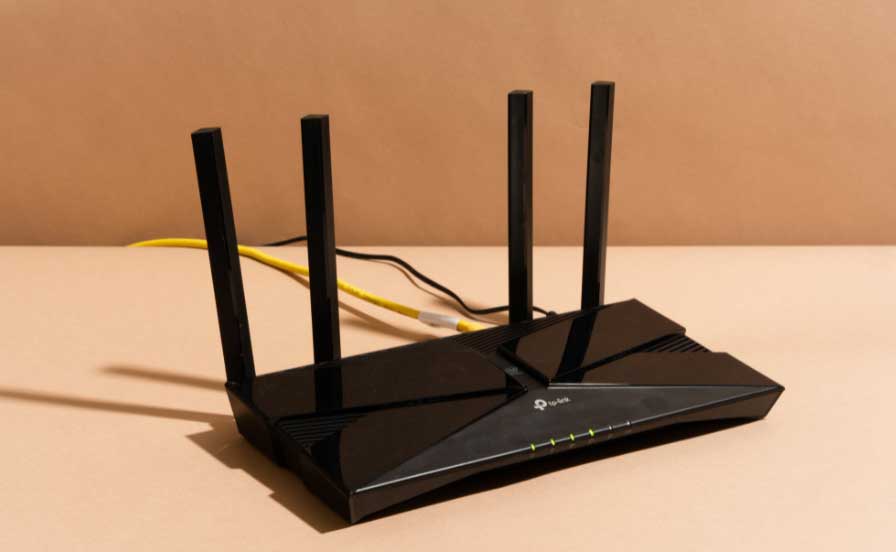 It is possible to experience temporary networking glitches on the Wi-Fi router occasionally. If you want to manually clear glitches on your router, you should just power cycle it. It has been reported that several affected gamers and streamers have rebooted their routers to try and restore their connectivity. To do so:
Remove the power cord from the router and the power source, and turn off the Wi-Fi router.
You should wait a few minutes before plugging the power cable back in.
After that, turn on the router and try connecting to the game again.
Fix 4: Update System Software
Outdated software can sometimes affect system performance, especially when playing multiplayer games or using resource-heavy applications. It is always a good idea to keep the system software on your device updated to keep the performance stable. To do so:
For PC:
To open Windows Settings, press Win+I.
In the Update & Security section, click on Check for updates under Windows Update.
You can install an update if there is one available.
Once the update is complete, wait for a few minutes.
To install the update, restart your computer.
For PlayStation Consoles:
On the PlayStation, go to the Settings menu.
Click on System Software Update.
Follow the on-screen instructions to check for updates.
To apply the changes, reboot the system.
For Xbox Consoles:
On the Xbox console, press the Home button.
Go to the Dashboard menu and select Settings.
Choose All Settings.
Select System > Updates.
If available, select Update Console.
After that, once the update is complete, follow the on-screen instructions.
To apply the changes, restart the console once you have finished.
Fix 5: Stop or Pause Background Downloads
If you can download/upload multiple files at once in the background, the chances are good that your Internet connection is too slow. It will also affect the connectivity of the online servers. Play games while stopping or pausing background downloads to ensure the online services connectivity works fine on your respective gaming device or client. There is a possibility that it will help you to fix the EA FC 24 Something Went Wrong error in EA FC 24.
Fix 6: Update EA FC 24
To ensure no issue with the game launching, it's also recommended to manually check the game updates on your end for your gaming platform. It may also cause multiple server connectivity issues if the game patch version is outdated.
For PC:
Go to the Library in Steam.
From the left pane, click on EA FC 24.
Whenever an update is available, Steam will search for it automatically.
If there is an update available, click on Update.
Allow some time for the update to complete.
Reboot your PC after completing this step in order for the changes to take effect.
For Xbox Consoles:
You can manage your games and apps by visiting My Games and Apps.
Ensure that EA FC 24 is up to date by selecting Updates and installing it.
For PlayStation Consoles:
Go to the home menu and select EA FC 24 from the game library.
To check for an update, click the Options button and select Check for an update.
Ensure that an update is installed if one is available.
For Nintendo Switch:
Ensure that your Nintendo Switch is connected to the Internet.
Open the Nintendo Switch's HOME menu.
To update EA FC 24, select the game.
On your controller, press the (+) button.
Click on Software Update.
Navigate to Software Update > Select A.
You can check for game updates over the Internet> Choose Over the Internet > Wait.
In the next step, the game update will begin downloading (if it is available).
It may take some time for the game update to complete.
Fix 7: Verify and Repair EA FC 24 (PC)
If you experience any issues with the performance or connectivity of your EA FC 24 game, there is a good chance that there are some corrupt or missing game files on your PC. If that is the case, you need to verify and repair the game files by following the steps below.
For Steam:
Launch the Steam client > Click on Library.
Right-click on EA Sports FC 24 from the list of installed games.
Now, click on Properties > Go to Local Files.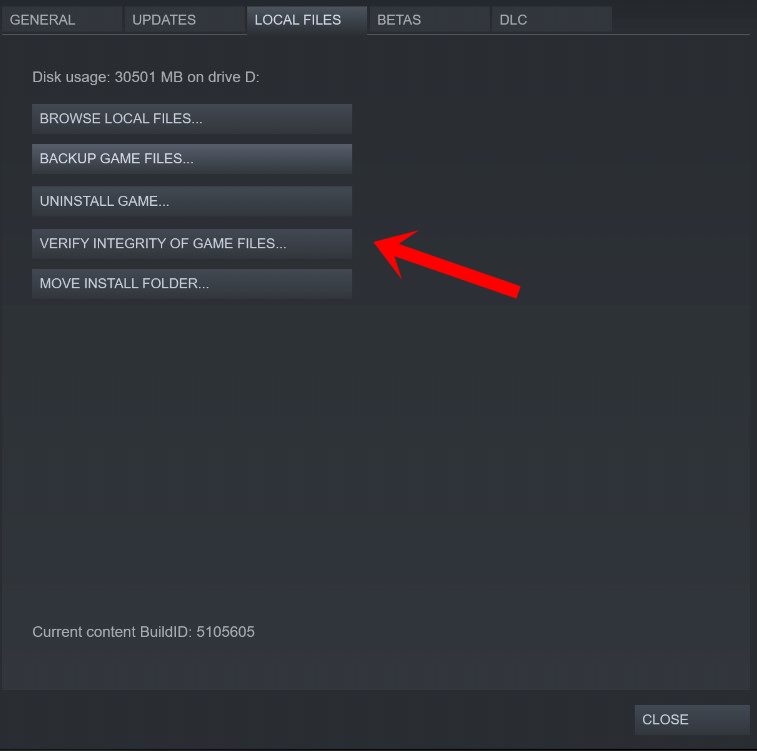 Click on Verify Integrity of Game Files.
You'll have to wait for the process until it gets completed.
Once done, restart your computer.
For Epic Games Launcher:
Open the Epic Games Launcher > Click on Library.
Click on the three-dots icon next to EA Sports FC 24.
Click on Verify, and it'll start verifying the game files.
Wait for the process to complete and restart the launcher.
It should fix your PC's EA Sports FC 24 FPS drop issue.
For EA App Client:
Launch the EA App on your PC.
Head over to the My Game Library and locate EA Sports FC 24.
Now, click on the Settings (Gear icon) and select Repair.
Wait for the process to be completed.
Finally, reboot the PC to apply changes.
Fix 8: Contact EA Support
For further assistance, contact EA Support if none of the methods work for you. There is a high probability that there is a problem with your purchased game or account that has been used or that there is an issue within the game. When developers receive a support ticket, they will investigate the problem thoroughly. There is a high probability that the EA FC 24 Something Went Wrong Error will be fixed by the developers.
So, that's all we have for you on how to fix EA FC 24 something went wrong issue. It's our hope that this guide has helped you. For more info, comment below and let us know.