Escape From Tarkov is a multiplayer FPS where players spawn on a map and clear out some enemies. Released in 2017, it might be a challenging game for many as the competition is tough. However, it is an enjoyable game to play for hardcore FPS players.
While the base game is multiplayer, some players may want to play solo due to various reasons. The online experience might be poor for them, or they might want to try something new. As it is a moddable game, you will be able to get the single-player mod for Escape From Tarkov. Let's find out how you can install the Escape From Tarkov Single Player Mod and whether it is safe to play without getting banned.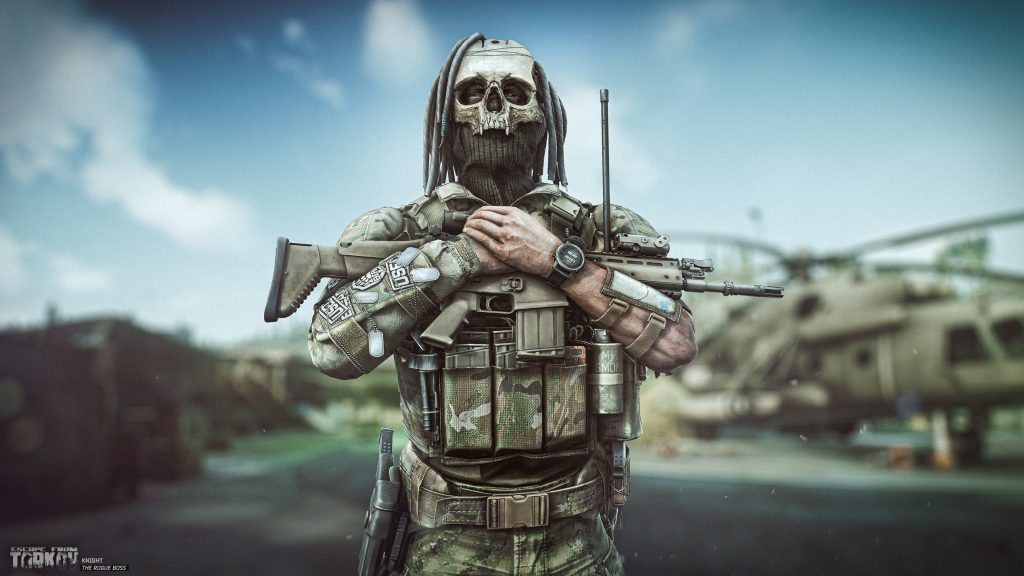 How to Install Escape From Tarkov Single Player Mod: Can You Get Banned?
In Escape From Tarkov, you will be able to look for valuables, solve quests and take out opponents while keeping a lookout for anyone trying to shoot you. There are many things to do and multiple aspects to the game, which is probably why it is so popular.
However, despite its popularity, it has its share of problems. The multiplayer mode has its issues with cheaters and poor matchmaking, and some players are tired of it. In fact, they might even be tempted to try a single-player mode of the game. Unfortunately, the offline mode in Escape from Tarkov isn't that great, and players are looking for an alternate option.
There is a workaround to play single-player, as the game allows mods. With the help of the Escape From Tarkov Single Player Mod, you will be able to play the game solo, as much as you want. The mod lets you enjoy the true experience of an Escape From Tarkov match, with all its features and its top-notch gameplay – but in a way that is great for solo players.
How to Download Escape From Tarkov Single Player Mod
To use this mod, you will need to download and install it first. The mod is called SPT-AKI. With this mod, you can play the game at your own pace, without having to wait or rush yourself for other players. It is a proper match replicated in the Escape From Tarkov style, but without the complications of multiplayer mode. The SPT-AKI mod is well-known for improved Scav AI which is often regarded as better than the original.
You will be able to download the SPT-AKI mod from the link here.
Once you have installed the mod, you will be able to choose the single-player mode to play. There are plenty of options to suit your level of skill and preferences. You can customize the difficulty of the match and use any weapons you wish. As a moddable platform, you can even add new weapons and enable other quality-of-life features.
The weapons that you collect from your raids are yours to keep, which mirrors the original multiplayer mode. As mentioned before, the offline mode in Escape From Tarkov isn't preferred by players as it does not contain these features. It has been available since the launch of the game, but SPT-AKI beats it by a long shot.
Can You Get Banned For Installing Escape From Tarkov SPT-AKI Mod?
While you are playing SPT-AKI Mod in Escape From Tarkov, you should be aware of the risks associated with it. The devs of the game, Battlestate Games, do not appreciate players using this mod. Here's what a spokesperson had to say about it:
"We have a negative attitude towards attempts to pirate or disassemble the game [and are] against activities [such as] hacked offline versions. Offline mode, which we have now, will remain in the game after release. Moreover, it will be improved including the addition of all sorts of new features."(c)
Source: Rock Paper Shotgun
Technically, it is a bannable offense to use this mod as the devs do not approve of it. If you still want to play the game using this mod, you should read the instructions very carefully. Make sure to follow the modding community on Discord to keep up with updates.
Note that since the mod takes your game offline and does not require an internet connection, Battlestate Games has no way of knowing if you are using the mod. That is, unless you publicly acknowledge that you are using it. Another thing to watch out for is if you modify the online game files and start the Live Battlestate Games Launcher. This will alert the system that you have made some prohibited changes, and can be a bannable offense. As long as you avoid these scenarios, you should be good to go.
If you've always wanted to play Escape From Tarkov single-player, here's your chance. Be careful about using mods and changing game files, and the devs won't be able to detect anything wrong. Additionally, make sure to follow the Escape From Tarkov modding community on Discord to keep up with updates.