These days, smartphones are where people keep some critical data, including text, files, or media. Although smartphones can be a great place to keep data safe and available, there are times when people lose it or are not able to access it. This is the time when people look for recovery software. Although many tools offer data recovery services, AceThinker Fone Keeper is different, as it offers several features altogether.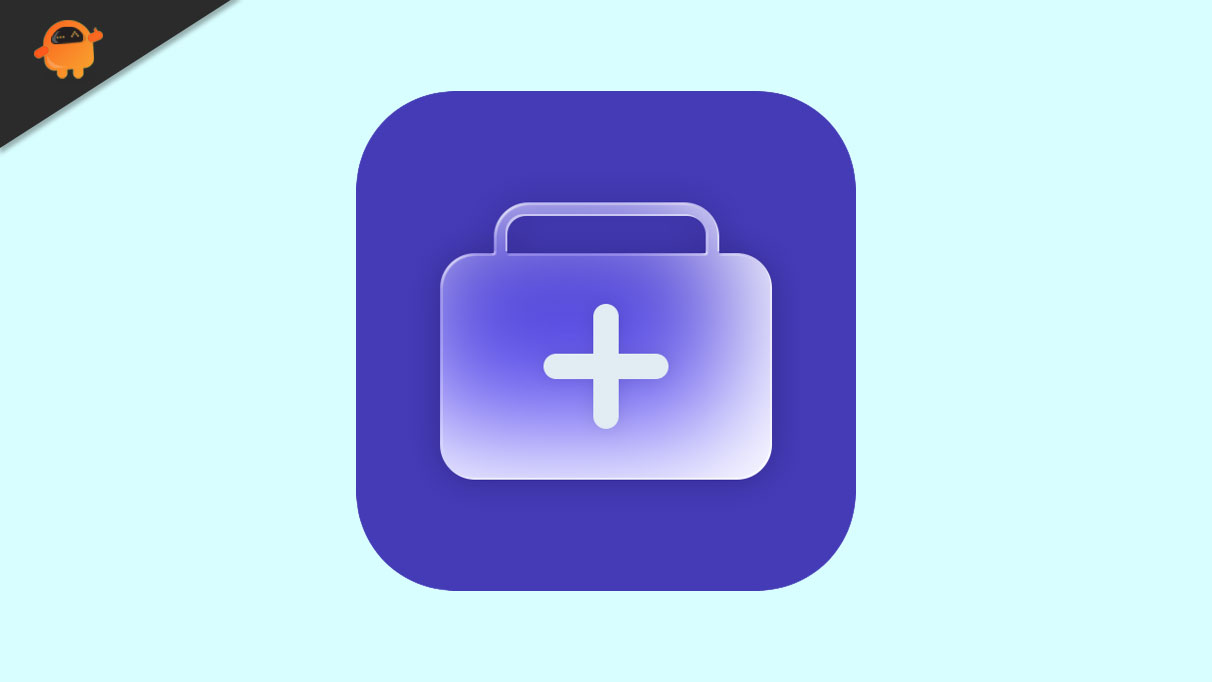 So, if you want to recover your data in the most accessible and versatile manner, you will find the AceThinker Fone Keeper to be the answer to all the questions. Although Apple iTunes software comes with the same functionality, you will surely find AceThinker to be a much better choice for recovering data.
What is AceThinker Fone Keeper?
Suppose you would like a very simple experience in which all the interface elements are readily available for you without any issues. In that case, AceThinker Fone Keeper is the best option. The most reasonable thing about this iPhone data recovery software is that you will have no complications when using it. In order to get your data recovered, you will not have to wait for a long time for the software to do the entire process with the AceThinker Fone Keeper. You will find it to be a professional and an all-in-one tool through which any lost or deleted data can be recovered from an iPhone, iPad, or iTunes backup file. Not only this, but it can also be used to fix any iPhone problems, back up your iOS data, and even transfer WhatsApp data between the iOS devices as well as the computer.
What Features does AceThinker Fone Keeper Offer?
When using any tool, its interface is not the only thing you have to look out for. In fact, features are something that you should be focusing on. The following are some of the most attractive features offered by AceThinker Fone Keeper.
Recover Any Deleted Files
If you have accidentally erased the files from your iOS device, the first step is to look for them in the recycle bin. In case you don't find it there, you can use AceThinker Fone Keeper. Normally, you will not have any option to recover the deleted files from the iPhone or your iTunes software. With the help of the Fone Keeper, you can quickly recover these files in very little time.
Recover Data from a Locked Device
It is not possible to access your data through an iOS device if you forget the password. Although you have the option of trying iTunes software or any other methods, you will notice that none of these will be able to recover your precious data. Only AceThinker Fone Keeper can recover data from a locked device. Typically your data gets wiped when you reset the device to recover it, but with Fone Keeper, all your important data gets recovered before resetting.
Retrieve Data from Cloud Backups
There are times when our device gets broken or stolen. In order to recover the data on the iOS device, you can use AceThinker Fone Keeper. If you can create an iTunes backup or iCloud backup, these can be used to recover the classification of the file you are looking for.
Help Recover Data if You have a System Crash
When there is insufficient space on the device, then updating your iPhone can result in a system crash. In such a situation, your iOS device tends to be stuck in different modes, making it impossible to access anything on them. With the help of AceThinker Fone Keeper, it is possible to recover data from such devices effortlessly.
How to use AceThinker Fone Keeper?
You will find using the AceThinker Fone Keeper very easy, and there are just a few steps that you need to follow on how to recover data from iPhone.
The first and main step is to connect your iOS devices with the help of the data cable.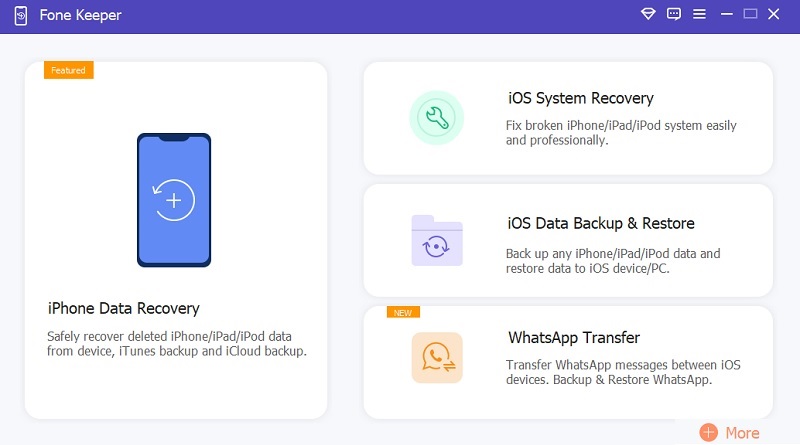 In the next step, you will find different data recovery options. You can select your preferred method of recovery and then scan your iOS device.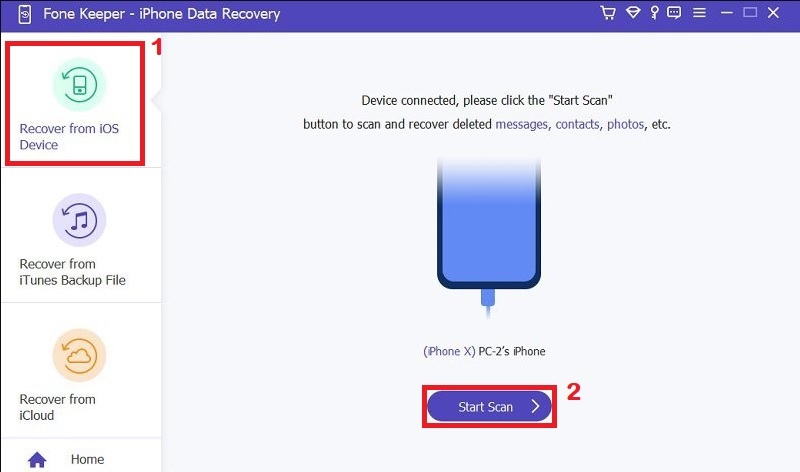 In the last step, you will be required to preview the files, choose the files and get them recovered.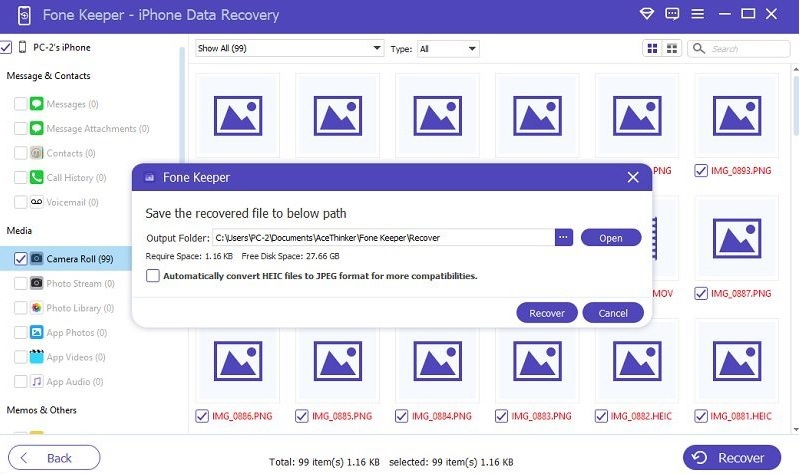 Bottom Line
When using the AceThinker Fone Keeper, you will find the overall experience to be very straightforward. The most reasonable thing about this software is that it has all the main features you are looking for, and it includes quick data recovery in several ways. Because of AceThinker Fone Keeper's support on several iOS devices, you will find it to be a complete package for recovering any data you have lost.
FAQs
Does AceThinker Fone Keeper recover the files that have been deleted for a long time?
Although there are a number of data recovery software out there, Fone Keeper is the best. It is not only capable of recovering all the files but doesn't overwrite the deleted files. It is worth mentioning that if the new data overwrites these files, it is impossible to recover them.
If my iPhone is locked. Can AceThinker Fone Keeper still restore my data?
AceThinker Fone Keeper can recover files even from a locked iPhone. So, if any of your iOS devices has been locked, or you have forgotten the password by accident, you have the option of restoring the data.
Is it possible to recover data through AceThinker Fone Keeper without backup?
There is a unique feature in this tool through which any lost files can be restored directly from an iOS device. You have to remember that this can even be done if the data isn't backed up.
Is AceThinker Fone Keeper compatible with macOS?
The best thing about the AceThinker Fone Keeper is that it is compatible with the majority of the macOS versions. Other than that, it also works fine with Windows.