Electronic Arts (EA) is an American video game company founded by an Apple employee, "Trip Hawkins," serving gamers for over 40 years. As a gaming company, they introduced many projects that have been a blockbuster in the industry. Currently, FIFA 23 is the only game that touches everyone's heart. EA started developing the FIFA series in 1993, and this will be the 29th instalment of the series. In addition, the popular game EA provides anti-cheating features is FIFA 23.
Apart from that, FIFA 23 has two modes that provide both men's and women's world cup matches. FIFA 23 has an updated reward system, shooting mechanism, penalties, and realistic physics to make the game stand out. Meanwhile, FIFA's latest instalment is almost more advanced and focused on gamers' tastes. Nevertheless, many gamers have recently complained about receiving an "Anti-Cheat" error message. We will discuss and resolve that here.
Also Read: Fix: FIFA 23 High CPU Usage Issue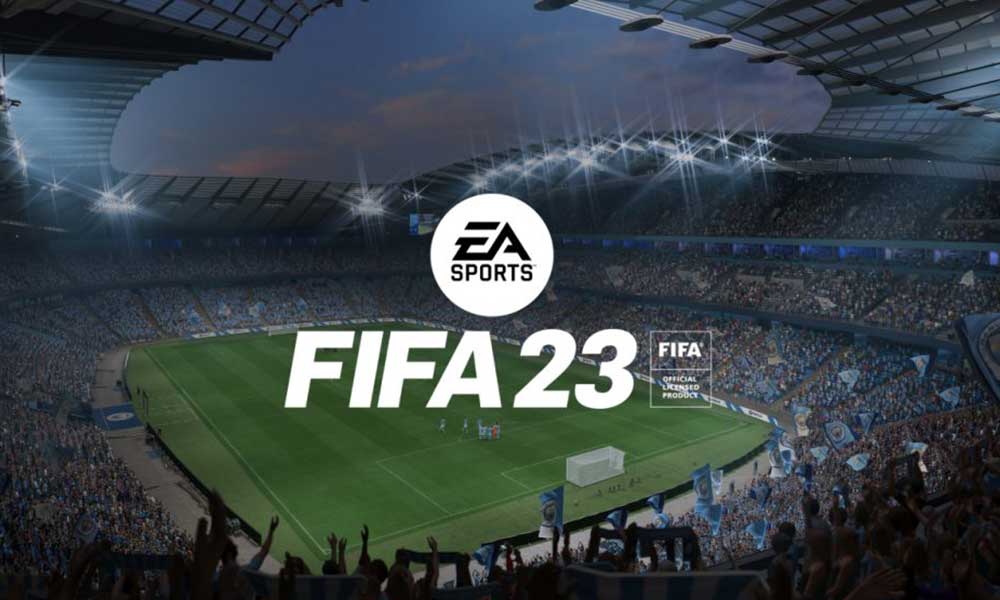 FIFA 23 Anti Cheat Error, How to Fix?
Before we start, it is imperative to understand about Anti-cheat on FIFA 23. As a newbie to the FIFA series, you might not know about Anti-Cheat and may ask, "What is Anti-Cheat"?. Since FIFA 23 encompasses numerous matches, the game relies heavily on team building and real-life experience-type matches. Being everything virtual, gamers have historically questioned whether in-game decisions are fair. To clear such perceptions, developers added an anti-cheat system to the game.
According to this system, whenever a player attempts to cheat another player, the system detects and disqualifies it. Usually, it is enabled by default, but the present scenario is when players boot up the game. A message stating "EA AntiCheat Service encountered" appears on the screen, restricting the player from starting the game. As a result of just a few complaints, EA's developer team has taken action and provided an official fix. However, restarting the game will fix this error for a certain period. That's not a solution; we all want a simple, permanent solution.
According to EA's official support, getting an error saying "Anti-cheat service encountered" means EA Anti-Cheat can't find the installation folder. It means what you get when downloading FIFA 23 from the Epic Games Store or Steam. The concern is that when you install it, the game processing file opens a few files to boot up. Even though developers have provided solutions, many gamers need help following them. The reason is they are technical. To make this possible, we have prepared them in an easy language. So, let's understand what the developers said.
Run the game as an administrator.
EA's Anti-Cheat is an external factor for FIFA 23, and it automatically loads up after installing FIFA 23. But as the developers said, the cause behind this error lies in the Anti-cheat folder, which can't be traceable. For this, we need FIFA 23 as an administrator. As administrators, we can enjoy more benefits and allow apps to access the Anti-cheat folder. To run FIFA 23 as an administrator, right-click the FIFA 23 launcher and click on the run as administrator option. However, if you want to be more secure, you can permanently enable FIFA 23 to boot as an administrator. Here are the steps you can follow to accomplish this.
On your computer, right-click the FIFA 23 launcher.

From there, select the properties option.

Under properties, head to the compatibility tab.

Mark the box, "run this program as an administrator."

Now click on Apply and click OK to save the changes.

That's it; FIFA 23 will always start as an administrator from now on.
Reinstall EA Anti-cheat
FIFA 23 is always pre-installed with Anti-cheat, and if errors like "Anti-cheat service encountered,." Then you need to understand that the current anti-cheat program lost its folder. That's the reason EA's Anti-cheat isn't discoverable. For this, all you can do is reinstall the Anti-cheat, in which first you uninstall it and further install it from a clean state. However, It is officially recommended to only uninstall Anti-cheat if you want a clean start. So, To Reinstall Anti-cheat, simply follows these steps.
Open Windows Explorer on your PC.

Search for

C:\Program Files\EA\AC, and from there, click on EAAntiCheat.Installer.exe.

The Installer will then display EA Games with Anti-cheat software.

Select FIFA 23 and click on the Uninstall option.

Therefore, FIFA 23 Anti-cheat will be uninstalled.

You can now download the EA Anti-cheat installer.

From there, select FIFA 23 and click install.

This way, EA's anti-cheat software will be reinstalled on your computer.
In summary, players were getting "Anti-cheat service has encountered" because EA's Anti-cheat program couldn't find the installation folder. But concerning the above fixes, Anti-cheat can easily trace the installation folder. It is expect that the Anticheat service will resolve the error it encounter. In that way, I hope you are also satisfy with the resolution of the error. Even if users still have questions, you can ask them all below.