Are you struggling with the perplexing FiveM Status Code 530 issue? Look no further since you are at the right place. Join us in this guide as we guide you through the Reasons and Fixes for "FiveM Status Code 530". The article will break down simple troubleshooting steps to take you back into the immersive gaming world.
FiveM, the ultimate modification for GTA V enthusiasts, brings multiplayer gameplay to dedicated servers. Powered by Cfx.re, it boasts an active community of millions of players. Diverging from the standard GTA V experience, FiveM introduces custom cars, maps, weapons, and more while maintaining the original game's AI quality.
Enjoy a unique multiplayer environment with FiveM's Grand Theft Auto V modification framework. Even though the FiveM can hit a few bumps, like Error 530, we have got you sorted here.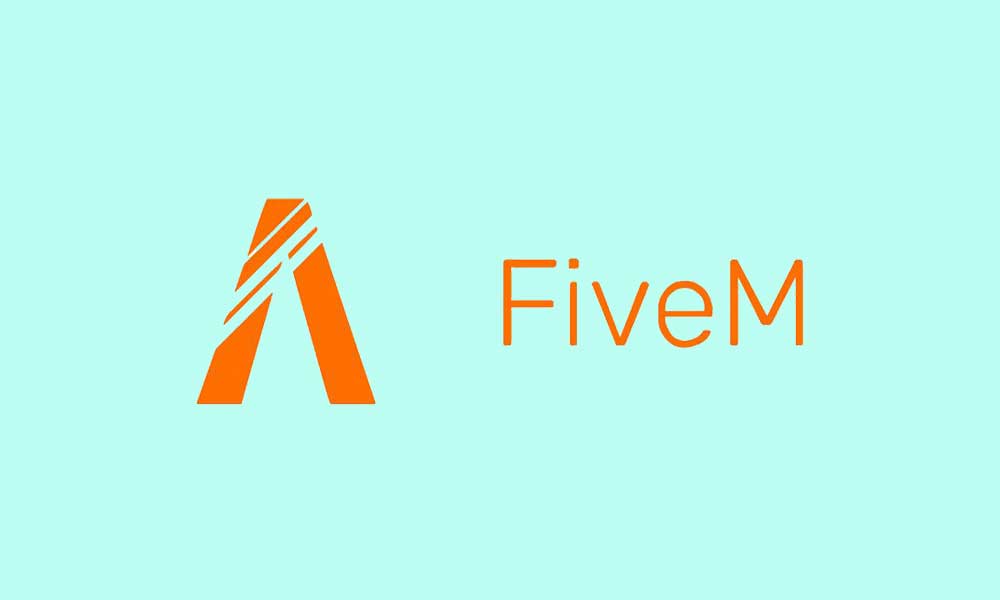 What is FiveM Could Not Contact Entitlement Service Status Code 530 Error?
The FiveM Status Code 530 error, "Could Not Contact Entitlement Service," is a connection issue. While playing the game, few players often complain about this issue. It commonly occurs when your computer cannot make a secure connection with the FiveM servers.
Status Code 530 error signifies a possible problem with accessing the entitlement service, which is responsible for verifying your authorization to access certain features or content within the FiveM multiplayer gaming platform. Upon ending up with the FiveM Status Code 530 error, gaming enthusiasts will be unable to access the multiplayer gaming platform, join servers, or engage in the intended gameplay.
Why does it occur?
There could be many reasons behind Status Code 530 error, and here we have listed the majority of them. Have a look:
Server Downtime on Cfx. re's end is the most common reason behind the Status Code 530 error. At times, occasional updates, unexpected issues, high server load, and technical maintenance can lead to temporary unavailability of the server.
Internet Connection Issues at the gamer's end can, at times, prevent the computer from establishing a secure connection with the FiveM servers, triggering the error. Slow or unstable connectivity can be the culprit.
Sometimes overly Firewall and Antivirus Restrictions can block the necessary network connections that FiveM requires to function properly. It thus results in Status Code 530 error.
If there are certain background software or applications running on your computer, a conflict between them and FiveM's network connections can lead to connection issues resulting in the Status Code 530 error.
Another very common reason behind Status Code 530 error, typically connection problems, is high player traffic and server overloads overwhelming the FiveM servers.
Sometimes, errors or misconfigurations on Cfx.re result in an inability to contact the entitlement service bringing Status Code 530 error into the picture.
Another common reason behind Status Code 530 error is problems with Domain Name System (DNS) resolution. It does hinder your computer's ability to connect to FiveM servers.
Or maybe the outdated/ corrupted game files, as well as FiveM mods, are leading to Status Code 530 errors just by creating compatibility issues and connection problems.
Intermittent network outages, either on your end or with the server's internet service provider, may be the cause behind Status Code 530 error. Similarly, Geographical Restrictions at some servers or regions may as well be the reason.
Fixes for the FiveM Could Not Contact Entitlement Service Status Code 530
FIX 1: Check FiveM or Cfx.re Servers' Status Updates
The first and easiest way to resolve the "Service Status Code 530" suggest checking FiveM or Cfx.re Servers' Status Updates. If you are skeptical about server downtime or technical problems, simply visit FiveM or Cfx.re official website. Check for any status updates or notifications regarding ongoing server-related concerns. If there's any, rest for a while until the issue get resolved at the back end.
FIX 2: Verify Game and Mod Versions
As discussed above, Outdated game files or mods can sometimes lead to "Service Status Code 530". Therefore, the most straightforward solution is to verify that both your GTA V game and any installed FiveM mods are updated with their latest versions. You may also consider removing or updating mods that might conflict with the game's functionality. Once done, check if the error persists.
FIX 3: Ensure the stability of your Internet Connection
Your internet connection must behave stable in order to prevent the "Service Status Code 530" error while playing the game. To check the internet connection, unplug your modem and router for less than a minute and then plug them in. This process of Power cycling will ensure the stability of the Internet Connection.
Or, for a more stable connection, use an Ethernet cable and connect your computer to the router.
Simultaneously, do check if you are on a strict Firewall of Network restriction. If yes, then it may be preventing FiveM from connecting, and you will need to use a different internet connection.
Or, try connecting to a different FiveM server since the issue can be server specific as well.
FIX 4: Check the Firewall and Antivirus Settings of your Computer
It's important to assess your firewall and antivirus settings, as they might be impeding FiveM's network connections, leading to Status Code 530 errors. To address the issue, all you need to do is:
Navigate to your firewall or antivirus program's exceptions or approved apps list and add FiveM and its related processes to the same.
Or another solution suggests disabling the Windows Firewall temporarily. Doing so ensures that the Firewall is not interfering with FiveM and creating the said issue. However, it is a temporary fix, and for your device's safety, it is important to re-enable the Firewall.
FIX 5: Verify the DNS Setting
Issues with DNS resolution can impact your ability to establish connections with FiveM servers, thus leading to Status Code 530 error. Therefore, it is important to check the DNS setting in order to resolve the issue. To do so:
Either use Google's DNS (8.8.8.8 and 8.8.4.4) or go with any trusted DNS service.
FIX 6: Flush DNS Cache
Clearing your DNS cache can effectively address DNS-related concerns. To do so:
Press Windows + R altogether and launch the Run dialog box, type "cmd" and select Command Prompt window.
Now on the Command screen, copy+paste ipconfig /flushdns, press Enter and then Restart your computer. The Status Code 530 error must have been resolved by now.
FIX 7: Clear FiveM Cache
Like any other program, FiveM too accumulates Cache files in order to facilitate a better user experience. However, if the Cache files are corrupted, it can sometimes lead to the Status Code 530 error or, say, a connectivity issue. Therefore, to resolve the same, simply clear the FiveM Cache and check if it helps. To do so:
Navigate to %localappdata%\FiveM to access the FiveM Data Folder. Here Delete/ Clear the Cache Folder, restart FiveM and reconnect. The issue must have been resolved by now.
FIX 8: Update Graphic Drivers
Outdated graphics drivers can occasionally contribute to connectivity issues within games such as FiveM. To resolve the same, here's what you need to do:
Visit the website of your graphics card manufacturer and then download and install the most recent graphics drivers. Make sure you install correct and compatible Graphic Drivers only depending upon your specific graphics card model or version.
FIX 9: Uninstall and Reinstall FiveM
One of the solutions suggests reinstalling FiveM to resolve the "Service Status Code 530". To do so:
Firstly, Uninstall FiveM (make sure you remove all its associated files as well).
Now visit FiveM's official website, download and install its most recent version.
Once done, connect it to the server and check if the connectivity issue persists.
Wrapping up…
These were the top 9 fixes for "FiveM Could Not Contact Entitlement Service Status Code 530". Try one or the other fix to find which one best suits your situation.
However, if nothing from the above list of Fixes help, it is time to contact FiveM's support or the server's administrators for further assistance.