Talking about the external hard drive, it's one of the best ways to easily connect additional storage drives or keeping your essential data separately. Although a USB flash drive can do the same task, an external hard drive obviously has higher storage space as compared to a USB flash drive. However, plenty of users are reporting that the External Hard Drive Keeps Disconnecting on their PCs.
If you're one of the victims, you should follow this troubleshooting guide in order to properly resolve such an issue. It's not necessary that an external hard drive will be HDD only because there are several SSD external storage devices available as well and users are preferring it these days for faster operations. So, plenty of Windows 10 users are getting affected by this problem.
According to multiple reports online, mostly Windows 10 users are having issues with the external hard drive random disconnection. It basically happening in the loop where the external drive keeps disconnecting and connecting automatically. This particular issue is happening to some users after upgrading their Windows 8.1 to Windows 10 recently.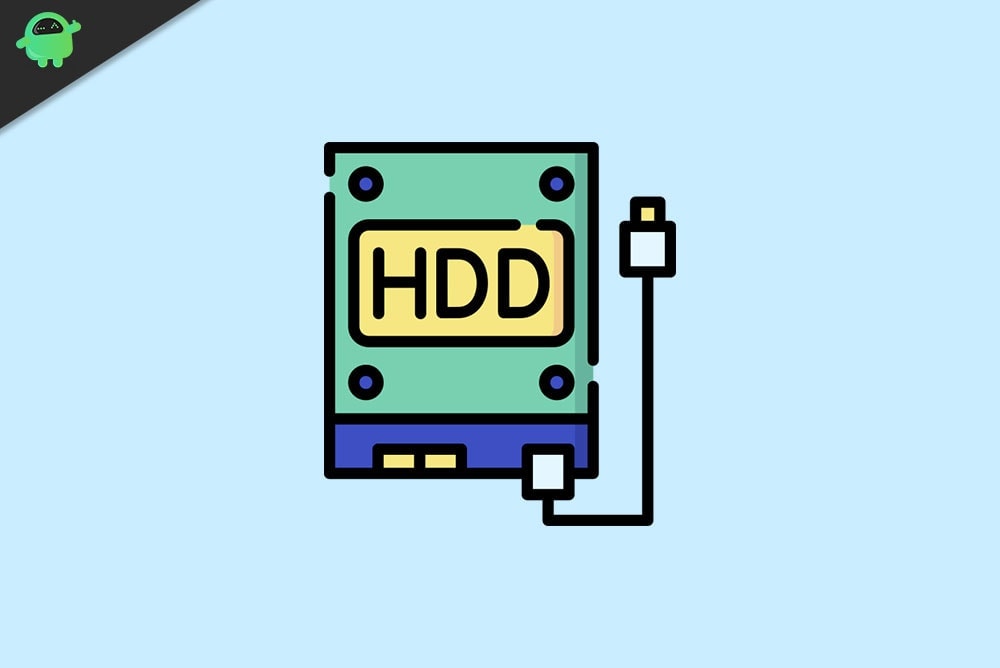 Fix: External Hard Drive Keeps Disconnecting
Well, it's also worth mentioning that some Windows 8.1 users are also encountering the same problem whatsoever. This disconnecting and reconnecting issue every few minutes or so is a very frustrating thing and needs to be resolved completely. Some affected users have also mentioned that even after tweaking the power management option, the problem still exists.
More and more Windows and external hard drive users are reporting that the storage drive keeps disconnecting while transferring or copying items. Sometimes users are getting an error notice that your external hard drive currently doesn't have enough permission and you need permission to perform this action, Access Denied.
Some of them are experiencing that the external hard drive is not accessible, not showing up, not working, not recognized, not accessible, not initialized. Some are facing slow loading and freezing issues. So, how to fix it? Well, here we've shared a couple of possible workarounds below.
1. Connect to a Different USB Port
By switching a different USB port depending on your respective device, it'll be easy enough for you to fix the possible issues related to the external hard drive connectivity. You'll need to disconnect the USB hard drive first and then try using another one.
It's highly recommended to use a USB 3.0 port if your device supports it and if you're using Windows 10 OS. Otherwise, you can proceed with the USB 2.0 port as usual.
2. Disable USB Selective Suspend Setting
Disabling the USB Selective Suspend Setting option can become useful for a lot of Windows OS users. If the above method doesn't work for you, try following this one.
Press Start Menu on Windows > Type Control Panel.
Click on it from the search result > Click on Power Options.
Go to Power Plan > Click on Change plan settings.
Click on Change advanced power settings > Go to USB Settings.
Now, select Disabled for the USB Selective Suspend Setting option.
Make sure to click on Apply and OK to save changes.
Once done, reboot your computer as well as reconnect your external hard drive to check for the issue.
3. Try Using Another PC or Storage Device
Well, the chances are also high that your computer or the storage device isn't working properly. If you also feel the same, make sure to use another PC or storage device in order to recheck the issue. First of all, we'll recommend you try using a different computer.
If the same problem appears on a different computer, try using another external storage device to cross-check it.
4. Prevent Turning Off Mass Storage Device
By default, most Windows computers may have enabled power saver mode in the USB Root Hub Properties. So, you should turn it off to check the External Hard Drive Keeps Disconnecting issue completely. To do so:
Press Windows + X keys to open the Quick Start Menu.
Now, click on Device Manager.
Head over to the Universal Serial Bus Controller section.
Double-click on USB Mass Storage Device. [If your storage device have a different name]
Go to the Power Management section > Uncheck the Allow the computer to turn off this device to save power checkbox.
Click on OK to save changes.
Once done, make sure to reboot your computer to change effects.
5. Disable USB Legacy Support in BIOS
For better Windows performance with the system cache, it's recommended to disable the USB Legacy Support in your computer BIOS (if any). To do so:
Press Windows + X keys to open the Quick Start Menu.
Now, click on Device Manager.
Head over to the external hard drive and double-click on it.
Go to the Policies tab > Enable Better Performance.
Then make sure to checkmark the Enable write caching on this device checkbox.
Once done, save changes by clicking on OK.
Enjoy!
6. Install USB 3.0 Controller Drivers
If in case, your external hard drive keeps disconnecting quite often then make sure to install a new USB 3.0 controller drivers from the motherboard manufacturer's website directly. It'll be easy enough for you to keep away all the potential bugs or stability issues whatsoever.
Please keep in mind that you'll have to download and install the latest USB 3.0 controller drivers properly. Once done, try restarting your computer to apply changes.
7. Use KeepAliveHD
KeepAliveHD is one of the applications for Windows that can write a small file to your external hard drive system and prevents it from going to sleep mode if not used for a while. Several users have reported that due to the inactivity for some time, the external hard drive keeps disconnecting frequently.
That's it, guys. We assume this guide was helpful to you. For further queries, let us know in the comment below.