Samsung Galaxy Note 8 is the latest phone in 2017 from the Note Series and is quite similar to Samsung Galaxy S8 plus. But since always note series is known for bigger and better design along with additional hardware attached "stylus". Charging issue among smartphones is something very common and with such a very compact design of Samsung Galaxy note 8 possibility of this issue increases the Galaxy Note 8 charging issues varies from slow charging through the device supports the fast charge and sometimes quicker drainage of the battery.
One who is facing this issue in Samsung Galaxy Note 8 can try the below mentioned fixes: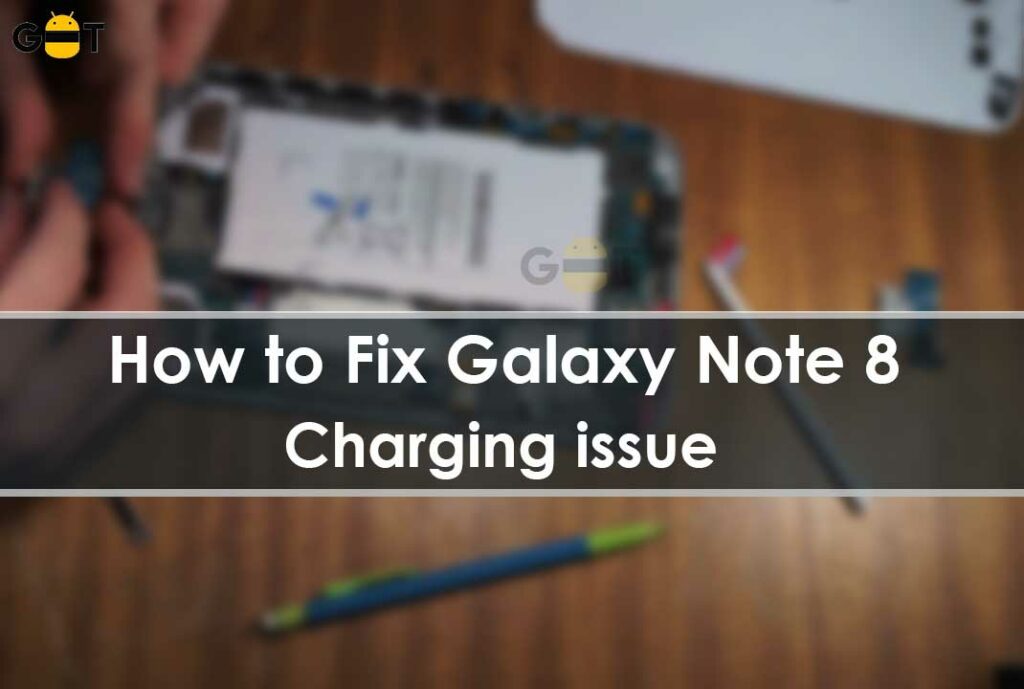 Check Related Post:
Steps to Solve the Galaxy Note 8 Charging Issues
First of all, try to restart Samsung Galaxy Note 8, the device won't charge due to any software glitch. Restarting mostly works out in these cases as if any software is interrupting the charging process it gets fixed for a while.
The battery of the device is non-removable, so one cannot check directly on their own if the battery is damaged but they can see for outer dents and scratches that might damage the body and hence the battery. Also, it is possible that the device gets deep discharged and in this case, just left the device, plugged in for an hour or two, and then boot the Samsung galaxy note 8.
Samsung Galaxy Note 8 is water resistance, not waterproof, so if water gets inside the galaxy note 8 the circuits will damage, and hence the device won't charge.
Check the Charging port of Samsung Galaxy Note 8 also try with a different charger if it isn't working it might be possible that the charging port is damaged otherwise the charger itself is damaged (NOTE: always use a genuine charger with the device for better battery backup and support).
If the device heats up quickly and charges slowly this indicates the battery is damaged and needs to be changed (always go for Samsung Authorized Service Centres for problems and services related to Samsung devices).
Master reset the Galaxy Note 8 if you are unable to figure out the problem.

--> Go to settings 
--> Tap on backup reset 
--> Tap on reset
--> Confirm the selection

Uninstall the newly installed application after whose installation the battery issue begins.
If nothing seems working and still the battery is not charging try to charge the battery in safe mode.
Power off the device. hold the volume down button while starting the device followed by the power.
If everything goes right safe mode will be displayed in the right-left corner of the screen.
Still, in trouble go to the authorized service center of Samsung and ask for the solution, the problem will be solved there definitely as the workers there are specially trained and they know every detail about the device.