"Moisture Detected" is an unusual error that is not usually expected in an IP68 rated smartphone like Samsung Galaxy S20/S20 Plus and S20 Ultra. But if you are facing the Moisture Detected error in your Samsung Galaxy S20/S20 Plus and S20 Ultra then follow this article for the fix.
Samsung Galaxy S20 series is the latest premium and flagship smartphone from Samsung. Samsung unveiled the Galaxy S20 series i.e., Galaxy S20, S20 Plus and S20 Ultra as its latest flagship family at the Galaxy Unpacked 2020 event in San Francisco, California. The Galaxy S20 series ships with Qualcomm's latest Snapdragon 865 chipset, which features more powerful image processing, a new fifth-generation AI Engine, better power efficiency, basically everything you could ask for in a mobile processor.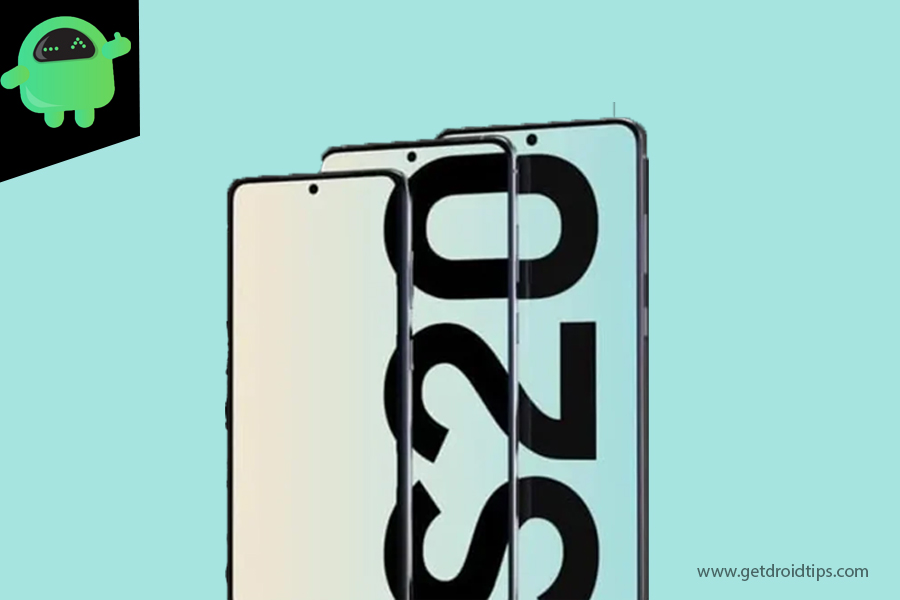 Why "Moisture detected" error?
There could be lot of reasons for the error, some of them can be as follows:
Wet charging port
Damaged charging port
App issue
Unknown software glitch
Bad hardware
Fix Moisture Detected Error on Samsung Galaxy S20/S20 Plus and S20 Ultra
There is no official solution for the overheating issue but here are some of the solutions given by different users which help them to resolve their issues.
Check the port
Moisture detected error usually pops up if the charging port is wet or has traces of liquid in it. This can happen after exposing the device to water or liquid, or when using it in humid environments. This error is a reminder for the user not to charge the phone unless the port is dry.
Water naturally evaporates after some time so there's no need for you to do anything except to wait. Once the charging port is clear of water or moisture, the error should also go away.
Check for any accessory problem
If Moisture detected error remains even after you've thoroughly dried the phone already, there may be other factors behind the trouble. The moisture detected error may show up even when the phone is dry if a charging accessory or port is damaged. To see if the issue is caused by a charging cable or adapter, try to charge the device using another known working cable or adapter. If it won't help in fixing your issue, visit your local Samsung store or Service Center so a qualified Samsung technician can examine the hardware.
Troubleshoot apps in Safe Mode
In case you don't know what is safe mode, in safe mode, the system temporarily disable all third-party applications you installed on your device. By doing this we can figure out which app is occurring the problem. Follow the below step to turn Safe Mode on:
Turn OFF the device.
Press and hold your device's Power button till the model name screen.
When the SAMSUNG logo appears on the screen, release the Power key.
Immediately after releasing the Power key, press and hold the Volume down key.
Continue to hold the Volume down key until the device finishes restarting.
Safe mode will display in the bottom left corner of the screen.
Release the Volume down key when you see Safe Mode.
After figuring out the apps which are creating the problem, follow the below steps to uninstall it(if required):
Open Settings from Launcher.
Tap on Apps.
Tap See All Apps.
Tap an app that you want to uninstall
Tap Uninstall.
Tap OK to confirm.
Factory Reset
Disclaimer
Factory reset will delete everything, so you want to make sure that you create a copy of your personal data such as photos, videos, documents, texts, etc. ahead of time.
Open the Settings from the launcher.
Scroll to and tap General management.
Tap Reset.
Select Factory data reset.
Tap Reset to continue.
Tap Delete All to confirm the action.
From Recovery:
In case you don't know what is recovery, the first thing the bootloader rings up is the recovery. Recovery Mode refers to a special bootable partition, which contains a recovery application installed in it.
Turn off your phone.
Once it is turned off. Press and hold the power/Bixby and volume down button simultaneously until the Android logo pops up.
When the green Android logo displays, release both buttons.
The Recovery screen menu will now appear
Use the Volume Down button until you are highlighting 'Wipe data/factory reset.'
Press the Power button to select 'Wipe data/factory reset.'
Use Volume Down to highlight Yes.
Press the Power button to confirm the action to clear your phone data.
Visit the Service Centre
Although it's rare, some cases of overheating issues on Samsung Galaxy devices may have bad hardware as the origin. If a factory reset won't help in fixing your issue, visit your local Samsung store or Service Center so a qualified Samsung technician can examine the hardware. If needed, they may send it in for repair or replacement.
Do you own a Galaxy Device, or any Android device and need these types of simple tutorials? Then stay tunned to GetDroidTips' Android Tips & Tricks column because many simple tutorials for Galaxy are coming soon.

If you have any queries regarding this, the comment section always available for you.