OPPO is now at the 4th rank in the smartphone business. The Chinese company is considered as a good competitor to the other Chinese brands like Xiaomi, Lenovo and the South Korean company Samsung. OPPO hit the market as a selfie expert and leader to the selfie trend in the smartphone business since 2016. If you have bought any Oppo device and facing any kind of touchscreen issue, then you can try the below-given methods which may fix OPPO Smartphone touchscreen problem.
In this article, we are here to guide you regarding the touchscreen problems such as the touchscreen not working, totally becomes unresponsive or encountering different types of problems with the touchscreen and methods to fix it. Thr following tips can be used as a quick guide to fixing the touchscreen problems.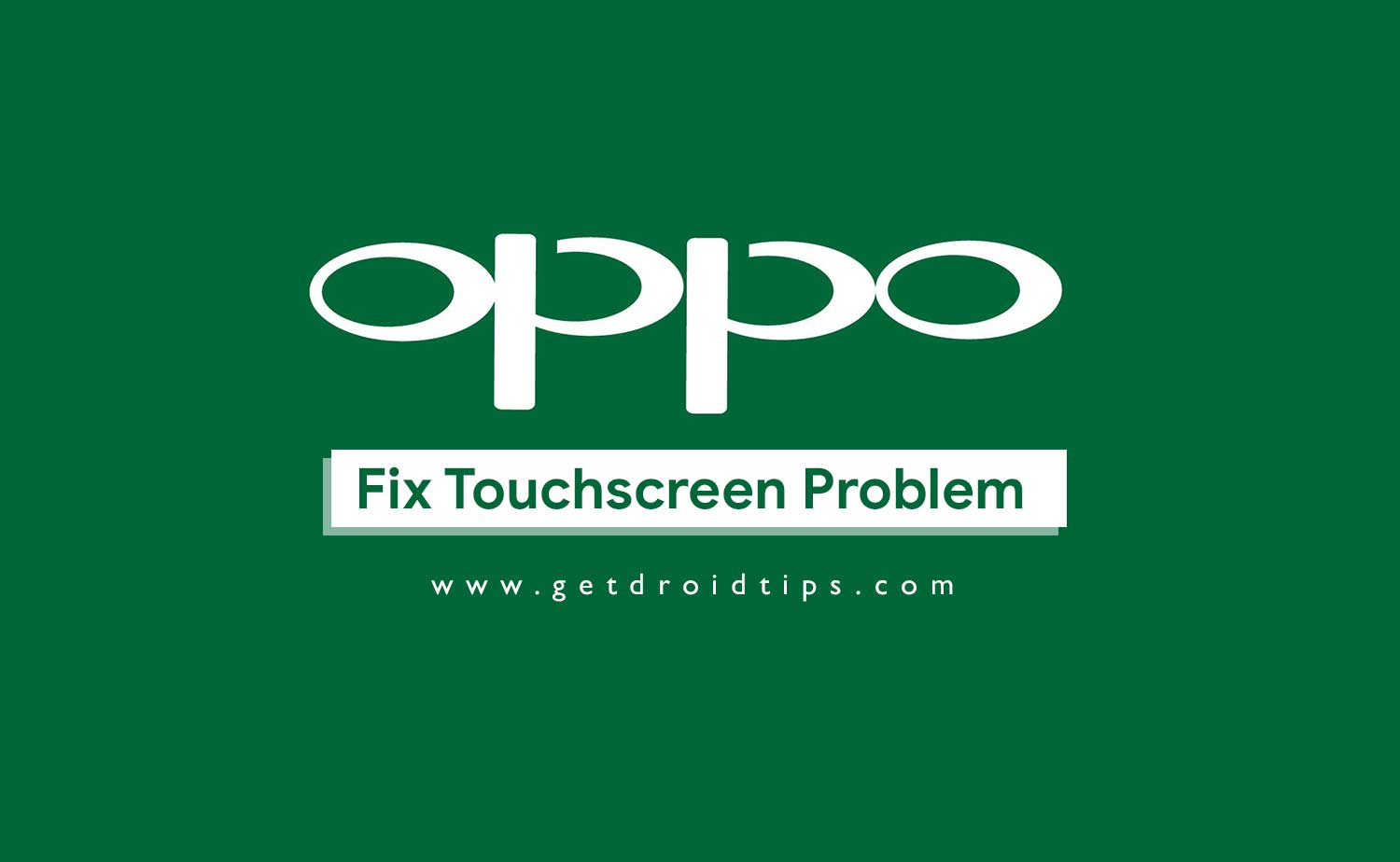 Methods to fix OPPO Smartphone touchscreen Problem.
The problems could be like:
Touchscreen stopped working completely and not at all responding to any taps.
Incorrect response by the touchscreen. For eg:- you are typing "y" but end up in "g".
Touchscreen lags or hangs.
Water damaged touchscreen or broken screen.
Part of the touchscreen doesn't respond.
Methods to fix OPPO Smartphone touchscreen not working for no reason or no physical damage.
If your OPPO device touchscreen is not physically damaged or smashed but still stopped working all of a sudden without responding to your touch, then this may be because of the software issue. The following troubleshooting methods can be useful in such situations.
1. Restart the device.
Sometimes all your device need may be a soft reset. Simply turn off your device and then restart it after a few minutes. Most of the touchscreen problems will be solved usually after a reboot.
2. Remove the memory card as well as the SIM card.
In some cases, memory/SIM card may be the culprits. Try to reboot your device. First switch off the device and after removing both the cards switch it on again and check whether the problem is solved.
3. Boot your smartphone to the safe mode.
Try to use your device in a safe mode to recognize whether the touchscreen issue is due to any recently installed apps. If your touchscreen works properly after you start your device a safe mode you can confirm that the recently installed third-party apps are the problematic one. So uninstall it after you enter back to the normal mode.
4. Anti-virus application.
If your device touchscreen permits, then try to install anti-virus software and do a complete device scan. Sometimes it will help to fix the problem.
5. Adjust touchscreen with apps.
So many apps are there in the Play Store that can adjust your touch screen and improve its accuracy and responsiveness. These apps are much effective when your touchscreen respond inaccurately or in slow response. You can search "Touchscreen calibration" on the Play Store and install the app based on the ratings and reviews.
6. Do a factory reset in recovery mode.
If the touchscreen is totally unresponsive you can try to do a factory reset in a recovery mode. This will erase the total data and so you must consider this method as the last source and try to do this only after doing a backup and restore Android data beforehand.
Methods to fix OPPO Smartphone touchscreen not working with a physical damage.
If the touchscreen is physically damaged with a smashed/broken screen glass, before replacing the glass you can try the following troubleshooting methods.
1. Knock the screen.
If your device recently encountered a fall or smack, the main cause of the touch screen not working may be due to loose digitizer cable. You can simply solve this issue by knocking on every corner of the touchscreen for several times.
2. Replace the touchscreen
If the above-mentioned solutions are failing to still cause the problems of touch screen not working, you must consider replacing the touchscreen with a new one.
The above solutions might be helpful for you to fix the OPPO Smartphone touchscreen not working issue. If you have further doubts, feel free to ask us via a comment on our page.