Xiaomi after a good ear of 2017 is entering to 2018 with great hopes. Same like Xiaomi the users also have a lot of expectation on Xiaomi devices. From the starting of the year, we have seen a lot of leaks about the new launches planned by Xiaomi. Putting a pause to the waiting Xiaomi have finally come up with the Redmi Note 5 series. The sale of these devices are scheduled to start from the last day of the month of February and all Xiaomi users are excited. Many have already pre-booked this device and is waiting to get a hand on experience. Read through to find out various ways to fix Redmi Note 5 Pro battery problem.
The Redmi Note 5 Pro comes with a 5.99-inch display with IPS LCD capacitive touchscreen. The device is powered by the Qualcomm SDM636 Snapdragon 636 processor paired with a 4 GB / 6 GB RAM. Both the RAM variants come with a ROM of 64 GB. While the external memory can be expanded up to 256 GB. Out of the box Android 7.1.2 Nougat is provided. A 12 MP and 5 MP sensors at the rear and a 20 MP sensor at the front is added. A huge 4000 mAh battery is also added for better standby time.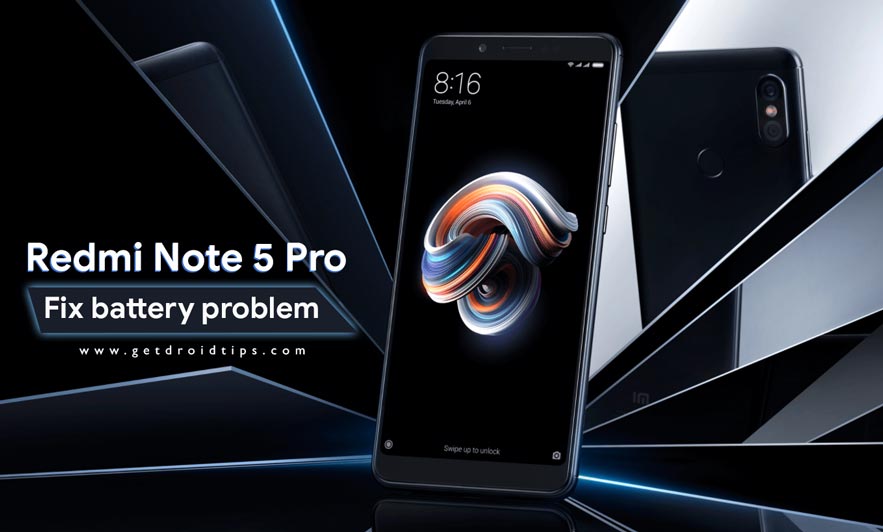 Ways to fix Redmi Note 5 Pro battery problem
The battery draining issue has been faced by almost all smartphone users for a long time now. As the smartphones increased in functionality and usability the battery draining speed also increased. With such multitasking, the battery is supposed to drain faster. The Redmi Note 5 Pro comes with a 4000 mAh battery, but considering the configuration this battery won't be enough to survive. But you can follow some steps to help your device stay awake for more time. Some steps you can try with Redmi Note 5 Pro are listed below.
Switch off wireless options
There are a lot of wireless connection options are available with smartphones today like LTE, Wi-Fi, GPS, Bluetooth etc. These are very much usefully and increases the reliability of smartphone greatly. But when enabled these can also eat up a lot of battery. So it is important that you switch these off when not in use. This can greatly increase the standby time of your device.
Lower the screen brightness
Many users tend to light up the device screen too high and this plays an important role in draining the battery fast. So it is recommended that you lower the brightness to a feasible limit. You can also consider enabling auto brightness option.
Boot into safe mode
Power off the device
Press and hold power button
When you see the Xiaomi logo release the power button, press and hold volume down button
Release the button when you see safe mode on the bottom left corner
If a third-party app is causing the issue it won't occur when in safe mode. If this is the case you can uninstall the app to solve the issue.
Clear cache partition
Power off the device
Press and hold power button and volume up button
Use volume buttons to highlight wipe & reset and use power button to select
Choose, wipe cache
Select yes option when prompted
Factory reset
Open settings
Scroll down and tap on back & reset
Tap on factory data reset
Now tap on Reset phone
Tap on erase everything
I hope this guide was useful in understanding how to fix Redmi Note 5 Pro battery problem. If any queries or feedback, please leave a comment below.