Your Samsung Galaxy A52s 5G is a purist mid-range smartphone offering all the chops of an Android phone. Samsung Galaxy A52s 5G was finally launched in India that features a 120Hz AMOLED display and Dolby Atmos sound with its stereo speakers. The camera on the device sports a quad rear camera setup that includes a 64 MP primary sensor, a 12 MP secondary sensor, a 5-megapixel macro shooter, and a 5-megapixel telephoto sensor.
It's great when it is working, however, some of the users have complained about the Samsung Galaxy A52s 5G Black Screen Issue. Of course, this doesn't apply for all the units out there but there's a subset of users facing the same issue.
Turns out when your phone has a black screen issue, it tends to vibrate and even works but the screen is off so you can't actually see what's happening. If that's something you are facing as well, check out the guide on what's termed as a Samsung A52s 5G black screen issue and how you can actually fix it.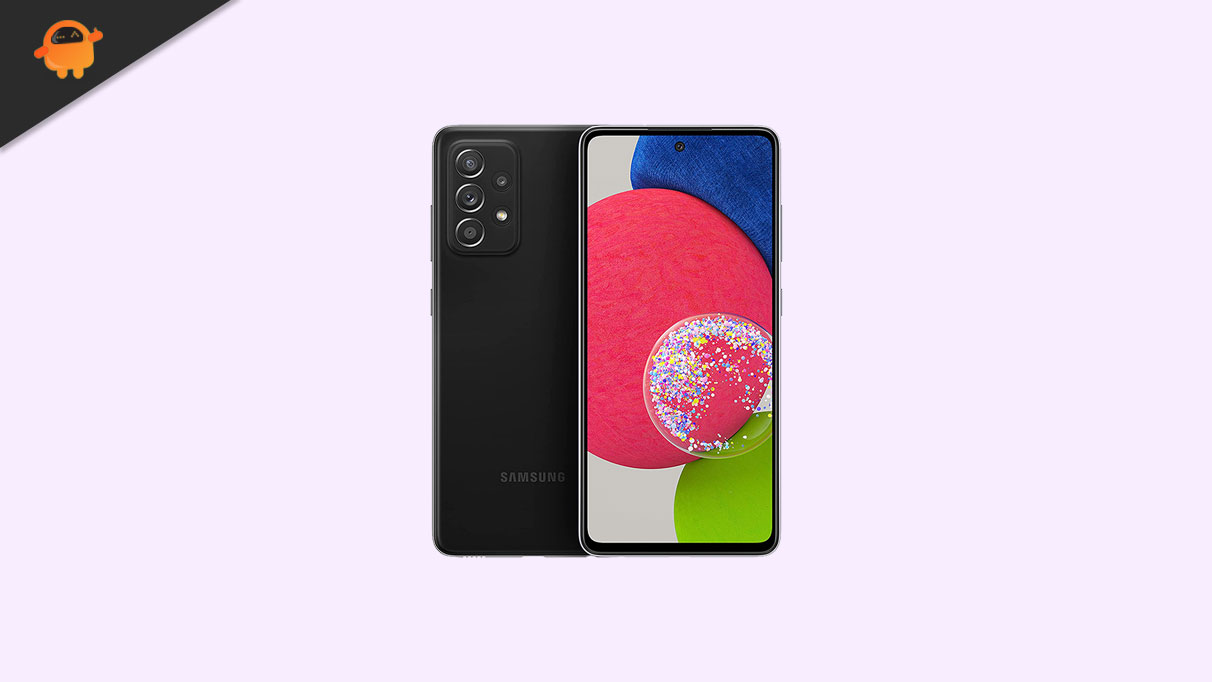 What is the Samsung Galaxy A52s 5G Black Screen Issue?
A Samsung Galaxy A52s 5G black screen issue may appear out of the blue. The phone's screen appears black or blank albeit you can hear some sound or the phone might vibrate on pressing a button. The phone might receive notifications and make sounds but the user cannot interact with it anyways.
Apparently, there can be a tonne of reasons why you are facing Samsung Galaxy A52s 5G black screen issues. This includes loose LCD connectors, incompatible apps running on the system, battery overcharging, app cache causing issues, or the phone could be subjected to extreme heat. Of course, these aren't the only causes of the issue and there are many others to cope with.
How To Fix Samsung Galaxy A52s 5G Black Screen Issue?
The power button on your Samsung Galaxy A52s 5G is what allows you to lock/unlock/turn on/turn off the phone. Turns out if the power button is jammed at a pressed position due to dirt, lint, or other debris.
You can actually press the power button consecutively for some time to free the button and probably fix the black screen issue.
#2: Check for any liquid or physical damage
Both physical and liquid damage on your phone can cause black screen issues as the water or fall might have affected the display apart from other components. For liquid damage, you can actually check out the liquid damage indicator (LDI) which will turn to pink or purple upon interacting with the water.
Check for traces of water if there's liquid damage. In case of physical damage, do check out if the display is broken as that may pose a problem as well. In these cases, you will have to report the issue to a nearby authorized service center to get the display repaired or replaced.
#3: Did you inspect the charging port?
Turns out the Samsung Galaxy A52s 5G black screen issue could be as simple as the fact that your battery has died and the debris inside the charging port is what actually prevents you from charging the battery. Have a look inside the charging port. Use a torch to peek inside. Use a needle or a toothpick to remove unwanted debris although do not pierce it too much as it will damage the pins inside.
#4: Your battery has discharged
Yep, that could be a thing. The phone's battery has discharged well beyond the phone where it could vibrate when you press the power button but the display won't light up. Turns out if you continue to press the power button hoping that the phone would start, this will drain the battery even further.
Connect your phone to the charger and leave it idle for 10-15 minutes. This should charge the phone's battery sufficiently for it to turn on.
#5: Remove the battery
Samsung Galaxy A52s 5G doesn't have a removable battery, however, in case you are referring to this guide for other Samsung or Android devices with a removable battery, try removing it. Wait for a few minutes and then put the battery inside and check whether this makes any difference or not.
#6: The display connector could be loose
If you have ever seen any iFixit or JerryRigEverything' videos, you would know that the phone's display is actually attached to the motherboard using a lego connector. This applies to all the components inside the chassis. Turns out the connector could become loose thereby disconnecting the display from the motherboard.
Since the phone is still working, you should be able to receive calls, notifications, and maybe interact with the display but as the display is not showing anything, you are actually trying to hit a goal blindfolded. If the reason behind Samsung Galaxy A52s 5G black screen issue is a loose connector, a technician can actually fix the issue simply by reseating the cable.
An authorized service center can do it while keeping the phone's warranty intact while a locate center would void it. You can even do it yourself although I wouldn't recommend it unless you have the expertise to do it without breaking anything.
#7: Perform a force reboot
In the light of critical system errors, a force reboot can work wonders. Here's how it works.
For Samsung smartphones, you can use power plus home plus volume Up/Down buttons to trigger a forced reboot. Another way of doing it is to simply press the home and power button together. The
#8: Clear cache
There are multiple ways you can clear cache files. You can go to Settings >> Apps >> tap on an app >> Storage >> Clear Cache. On the contrary, you can go to the recovery mode and perform "Wipe Cache Partition". This is assuming that the phone's screen is actually working and you are able to interact with the device.
#9: Reach out to a technician
Certainly, the last resort is to seek help from a technician whether the black screen issue is due to hardware or software error. You have options between a Samsung authorized service center or a local one so you can choose. The goal is to find a fix and get the phone working as usual.
Conclusion
And with that, we conclude our guide on how to fix Samsung Galaxy A52s 5G black screen issues. Do let us know which method actually worked in your case and which failed to perform as prescribed.