Call of Duty Warzone 2 is Infinity Ward's latest and greatest battle-royale game. And of course, it packs a whole lot of bugs and issues with it. Similar to the previous Warzone, this game also features all the elements that you'd expect from a battle royale game. Additionally, there are modes, such as the DMZ which just add more fun to the game. There are a lot of things that contribute and make the game more fun. However, the playing experience is not always very great. Nonetheless, COD has been fixing the gameplay bugs and errors with every new update. Here's how you can fix warzone 2 if you can't move in the game.
Have you ever faced the freezing bug while you're playing Warzone 2.0? A new yet old issue has resurfaced, that gets players stuck and they are not able to move even a bit. Ultimately the stuck player is set free only if he/she gets killed by other players or grenades. As troubling as it may sound, this bug is inevitable, almost for every player if they get stuck. If you're not a new player in warzone 2 then you surely know how irritating it is to get stuck. Also, the bug is a recurring one.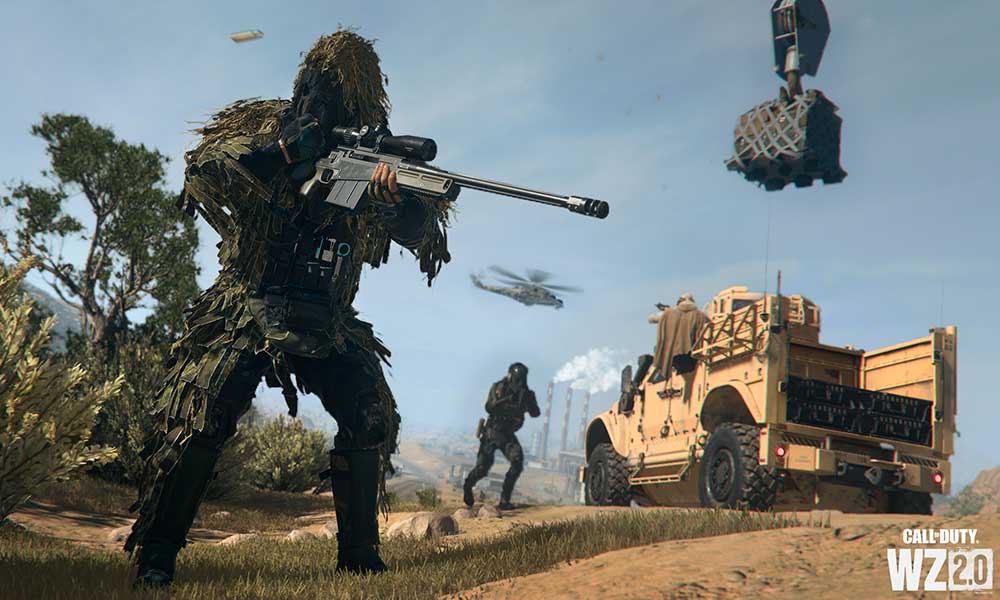 However, now the bug has resurfaced, but this time it is associated with a bomb drone. When players use a Bomb Drone or Recon Drone, then the impacted player gets stuck. While being stuck there's no way to get out of it until and unless you get killed by an enemy. Many players have tried many potential workarounds for the issue, but nothing seemed to work, as it is something that only the game developers can fix.
Also read: Fix: Warzone 2 High CPU Usage and Low GPU Usage
Fix: Warzone 2 Can't Move in Game
If you too are facing the same stuck issue, then worry not, as we do have some potential ways to get through it for time being. As you should know the mentioned issue is only fixable by game developers. I am not quite sure if the developers have taken it seriously or if they are informed about it at all. But, I do know a few ways to get through it.
Try to avoid using the bomb Drone and Recon drone for the time being, as these are the only culprits which trigger the bug. Until and unless Infinity Ward comes up with a fix, you should stay away from drones.
Whenever you get stuck, let an enemy or teammate knock you, after you are knocked out, ask your teammate to revive you.
As the issue is prevalent since the last year, there could be a fix to it with the next update.