The Chinese consumer electronics company Meizu Technology Co., Ltd. has announced the latest FlymeOS 8 on August 28, 2019, along with the flagship Meizu 16s Pro device. At that time the latest OS was expected to enter into the closed beta very soon and the company has started accepting applications from the very next day. It's also mentioned by the company that almost 27 Meizu devices will receive the beta update by the end of this year. If you're using a Meizu handset and want to know the details about firmware downloads, features, and supported devices, check out this full article.
FlymeOS 8 is based on Android 9.0 Pie and features redesigned UI along with material design. The interface is looking now more clean and minimal. While the navigation and status bar has been changed with the improved icons as well. The new system also offers night mode, new ringtones & alarm tones, small windows mode 2.0, game mode 4.0, super night scene mode for camera images, etc.
Latest Update:
Updated on Nov 11, 2019:
Meizu has started rolling out the latest Flyme 8 stable update to its first batch devices in China. You can check for the OTA update from the 'System Updates' app easily. Meanwhile, Meizu has also mentioned that the second batch devices will start receiving the latest version in December this year as expected.
Currently, the Flyme 8.0.0.0A version is rolling out for the Chinese Meizu variants in a size around 2.84GB. For the eligible Meizu device list, just scroll this page a little bit. The latest update brings Night Mode 2.0, SOS feature, Meizu Pay, and couple of more new features as well.
In the new skin version, Meizu has also added backlighting mode for better image details, new "fantastic" AR features, Meizu's own voice assistant "Aicy" that covers almost 241 voice scenes, etc. Meanwhile, the new skin also features AI scene recognition mode, image exploration, do-not-disturb mode, document correction, One Mind 3.5 AI, and more.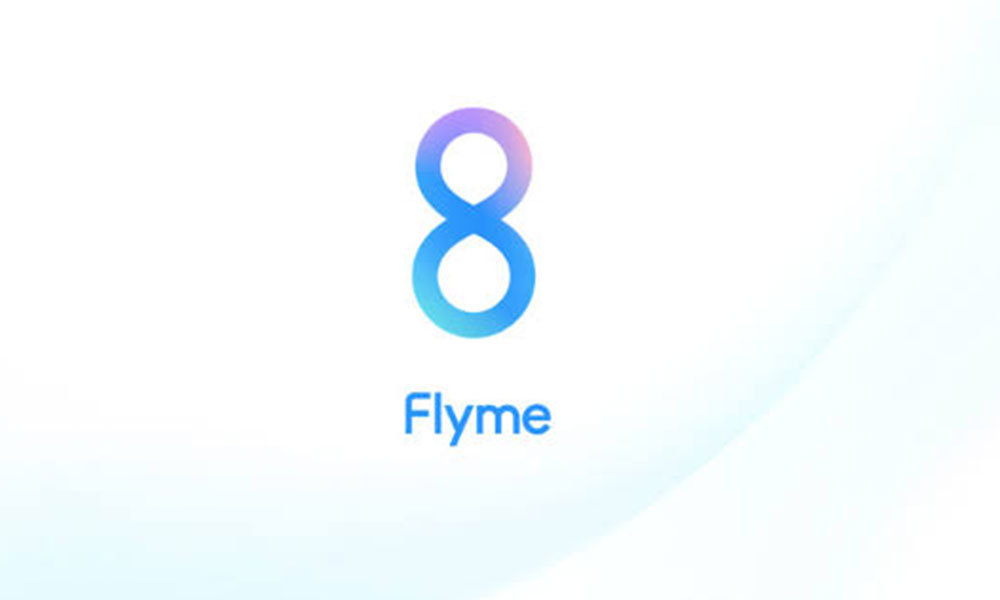 FlymeOS 8 Features:
Flyme 8 comes with over 1000 visual upgrades. Meizu has decided to change the home screen layout to 4 x 6 with improved icons even for third-party apps.
The OS features something called a Smart Wallpaper that extends the desktop wallpaper to the lock screen as well as the AOD with a seamless animation when switching between them.
Meizu says the new Flyme 8 makes better use of the white space in the UI by adopting a new grid system, line spacing, and font size.
Over 300 new animations have been added including for AOD.
Flyme 8 features smart mini window 2.0 which is basically a small pop up window allowing for better multitasking.
Night Mode 2.0 offers darker shades throughout the UI for a better night viewing experience.
Game Mode 4.0 matches the game's interface with darker graphics. There even a call screening feature in the Game Mode which records incoming calls while gaming and makes it available to the user after the session.
Super Night Mode 2.0 comes with better handheld night photography.
There's even a Super Night Selfie mode for taking selfies with the front camera at night, in addition to the regular backlight mode.
Flyme 8 also adds AR features into the UI. You can use the phone's camera to create AR avatars with the ability to customize facial features or other body parts.
There's a special Digital Health section as well which shows your individual app usage along with the option to limit usage for each app. It's very similar to the Digital Wellbeing app from Google and aims to prevent you from being addicted to the phone.
Flyme 8 also features a brand new 'Aicy' digital assistant. Aicy can assist you with calls, texts, weather, shopping, and other days to day activities.
The new OS also comes with predictive features. For example, it can pop up the music app when you connect your headphones after learning your usual behavior.
OneMind engine is updated to 3.5 version which features 263 optimizations including accelerating read/write speeds, improving touch response, and enabling faster app startup.
FlymeOS 8 Supported Devices
In November 2019, these mentioned Meizu devices will get the Flyme 8 OS beta update. Such as:
Meizu 16s Pro / 16s
Meizu 16X / 16 / 16 Plus
Meizu 15 / 15 Plus
Meizu PRO 7 / PRO 7 Plus
Meizu M6 Note
While in December 2019, the Flyme 8 update will include the list of devices which are mentioned below:
Meizu 16Xs
Meizu 15 Lite
Meizu PRO 7 Standard Edition
Meizu Note 9 (M9 Note)
Meizu Note 8 (M8 Note)
Meizu X8
Meizu PRO 6 Plus / PRO 6s / PRO 6 / PRO 5
Meizu MX6
Meizu E3 (blue charm)
Meizu S6 (Blue Charm)
Meizu M6 (blue charm) / M5 Note (blue charm) / M3 Max (blue charm) / M3E (blue charm)
FlymeOS 8 Release Date
As mentioned above that Meizu has announced the FlymeOS 8 on August 28, 2019. Meizu has mentioned that they will roll out the beta update to its 27 devices by the end of 2019. We have provided all the device model names above which will receive the update in two months.
Though there is no information about the stable update release timeline. Additionally, there is no confirmation that whether the Flyme 8 beta update will be global or only China region-specific. We have to wait for that.
FlymeOS 8 Download
We will keep updating the article whenever the FlymeOS 8 firmware download links will be available for any Meizu model.
Conclusion
The Flyme 8 OS is a very important and useful update for all Meizu device users. There were so many bugs and stability issues with the previous version. Meizu users also reported that FlymeOS has poor RAM management, VoLTE issues, battery draining issues, and more.
We hope that the latest skin update will fix most of the issues. Till then stay tuned for more info.