One day you wake up and wear the Fossil Gen 5 smartwatch in your hand, but later on, you find that it is not working. Things can become more stressful when the smartwatch does not turn on even after charging it for some time. Before you worry too much and call Fossil's support or reach their service center, here are some workarounds that have helped many users in turning on their Fossil Gen 5 smartwatch.
Hopefully, one of these workarounds will fix issues on your smartwatch such as Fossils Gen 5 not turning on, Fossils Gen 5 is not responding, or Fossils Gen 5 stuck on the black screen.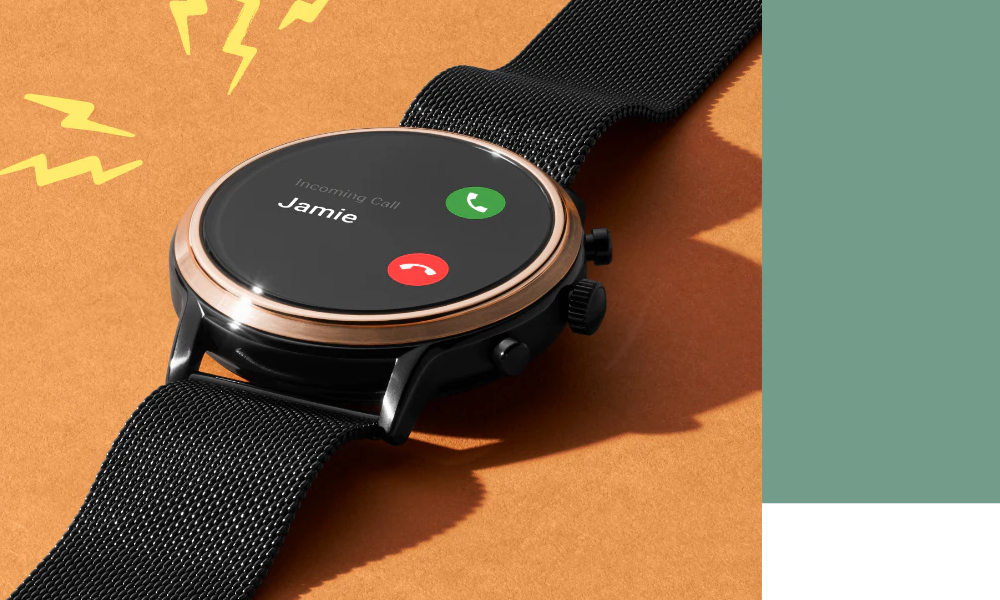 Possible Fixes to Fossils Gen 5 Not Turning On Issue
1. Charge Your Fossil Gen 5
The battery juice might have reached its bottom level that it doesn't have enough of it to show any sign of boot up. Hence, we recommend you charge your Fossil Gen 5 smartwatch for at least 10-15 minutes and then try to turn it on.
2. Long Restart Your Smartwatch
Press and hold the middle button (called the crown) until your Fossil Gen 5 vibrates. It might take up to 1 minute.

After the device vibrates, release the middle button and wait for the device to turn on.
3. Clean the Rear Side
Your Fossil Gen 5 smartwatch might have some dirt on the rear side. This might lead to failure in charging. To rule out this possibility, take a lint-free cloth and gently clean the smartwatch's rear side and connect it to the charger. You should also clean the charger.
4. Reboot Your Smartwatch
Grab your Fossil Gen 5 smartwatch and press and hold all three buttons until you feel a vibration. It usually takes about 30 minutes, but sometime it may take longer.

Release all three buttons and select

Start

using the middle button.

Press and hold the crown (middle button) until you feel another vibration.

You'll see the Fossil logo on the screen. Leave the middle button and wait for the device to boot up completely.
That's great if any of the methods have worked out for you in your favor. If the problem is still there, there's likely some problem with the hardware, for which you will need to reach out to Fossil's support.