Who doesn't want to get unlimited diamonds and gold in Free Fire? There are a lot of players searching for redeem codes every day. However, they are not able to find them. Free Fire is a battle royale game and it is being played by millions of player.
All of them want to get some new skins, emote, weapon skins and other items. It is only possible if they have diamonds or gold in their wallet. Without diamonds or gold, it won't be possible for them to buy the items.
To help you out with this issue, we are here with the latest redeem codes for Free Fire Unlimited Diamonds and Gold Coins. In this post, you will find the Diamonds and Gold Coins for February 3, 2023, so keep on reading this guide till the end to know more about it.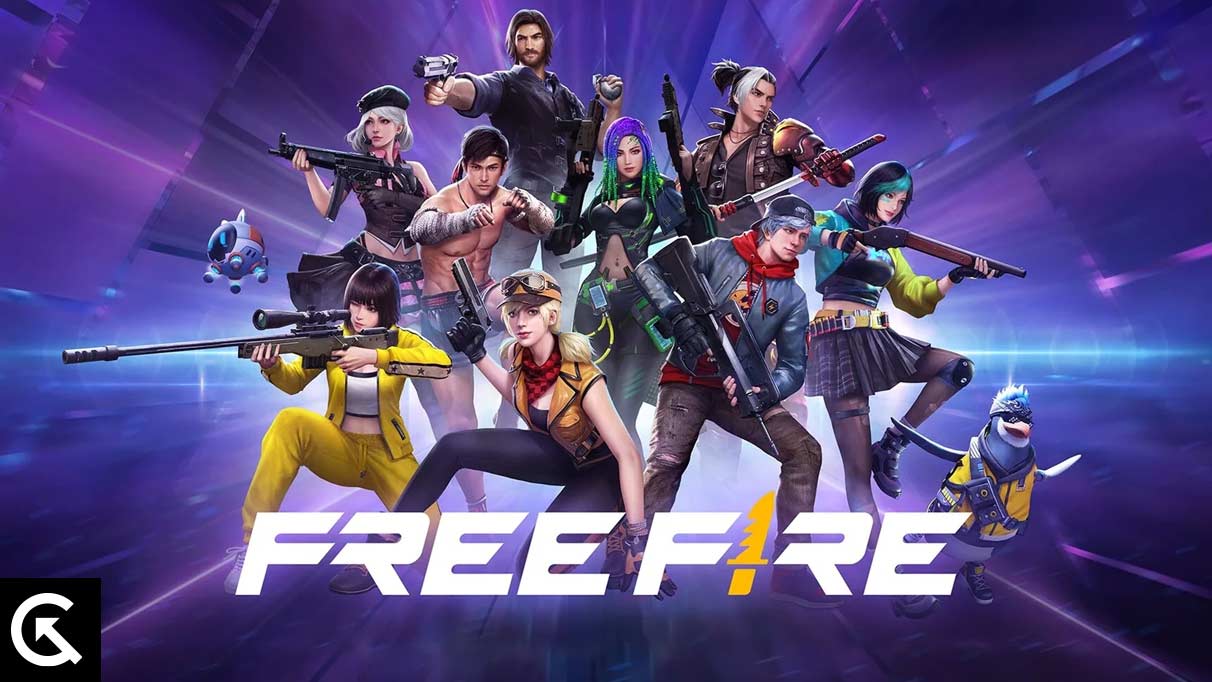 What are Diamonds and Gold Coins in Free Fire?
If you are new to the game and don't know about diamonds and gold coins, then don't worry. We are here to help you. The Diamonds and Gold are nothing but the in-game currency through which you will be able to buy different items from the shop in the game.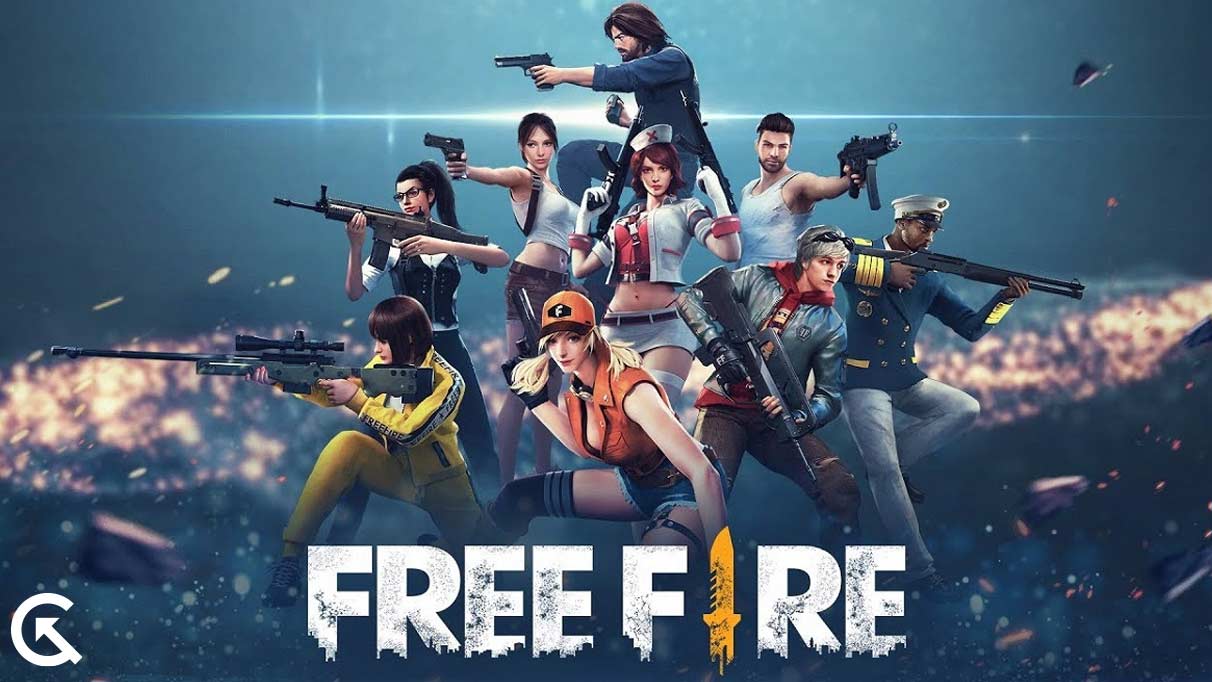 Some of the famous items that you can buy currently in the game are Wukong, Woldfrahh, Steffie, Shani, Rafael, Palmoma, Oliva, Notora, Nikita, Moco, Misha, Miguel, Maxim, Laura, Kla, Kelly, Kapella, Jota, Joseph, Hayato, Ford, Eve, DJ Alok, Coroline, Antonio, Andrew, Alvaro, Adam, and A124.
Free Fire Unlimited Diamonds and Gold Coins | February 3, 2023
There are different ways available through which you can get the Diamonds and Gold Coins in the Free Fire. We will list them all, so make sure to read the guide till the end to know every step.
1. Top-Up
It is one of the ways through which you can get diamonds as a reward. If you don't know, players will be not able to get diamonds through some hacks or by the code generator. Thus, you can top-up from the below sites to get the diamonds at a very low price.
Video Buddy App
PhonePe
Paytm First
Paytm App
Mobikwik App
In-Game Top-UP Centre
Google Pay
Games Kharido
Free Charge
CodaShop
Amazon Pay UPI
Airtel Thanks App
2. Through Advance Server
Garena Free Fire allows users to become developers or participate in advanced servers. In this advanced server, the company posts about new updates. The players will need to test them out and find bugs.
Once the users find bugs, then they are given diamonds and gold. In case, if you found some big bug, then you will be given a high number of gold and diamonds in the game which is going to be insane. There are a lot of players who have used this way to get diamonds and gold.
3. Google Play Redeem Code
Any player can get the diamonds and gold by redeeming the Google Play code. Once you have redeemed the Google Play code, then you will need to buy the diamonds from the game with the rewards that you have got from the Google Play code. You can check the redemption codes below.
JB0N6DW9W5VCC67Z
J5DAEEB3E87AW0S0
H6ZE33AXMXBJDCJA
8RVWN05FH32BSCLX
GABCEU1K3L5LCH0Z
G5EYV26F8NACXUX9
EGG1L6WZ2LG42M2G
KT7WB2ZK2M3W6S1N
E4DBJAWLVM1AP18W
AYJ7DFGC51JBD8SV
AYFKCHPEWMREMFC2
GWJ8M41NM0X1CMGE
ALV0GE1SKT2PC161
876TFYHC3KU7LCVT
DPHAWXK0MMAEDMX5
BB34MVTYR8K4Y931
B00ZHMZHD87Z75RK
3E4PNEK6U7YU5M1P
7BWFCUTHAJXSPNXX
CA6943SJFNHYH45L
C715GSHBL53TKGL8
BXSBEDS5NCAKXTRU
7830NF5RM6XHJ5PM
D56MN1KGVG5CHEPR
4SZC6U8W60EDZ6UH
48M98LK88PHC58D0
3LK6P0SX76FRF0WZ
0XTBBX1SYPC7AVYU
4. Play Custom Rooms
Another way to get diamonds and gold is by participating in Custom Rooms. There are a lot of YouTubers and organisation that holds tournament. The rewards of those tournaments are gold and diamonds. Thus, we will suggest that you should participate and win those tournaments if you want to get diamonds and gold coins in the game.
5. Booyah App
Booyah is a Free Fire video sharing and streaming platform where a lot of events and tournaments are organized. By participating in those tournaments, you can easily win diamonds and gold. Apart from diamonds and gold coins, you will be also getting exclusive rewards from the Booyah App.
6. Google Opinion Rewards
If you are aware of the Google Opinion Rewards, then you must have redeemed rewards from it. The Google Opinion Rewards is a survey application by Google which will ask for your opinion for their specific purpose.
Once you have answered the questions, then you will be able to get some rewards from it. If you have answered a lot of surveys, then you will be able to buy diamonds and gold from it.
7. Free Fire Diamonds and Gold Redeem Code
You can get diamonds and gold from the redeem code that is updated daily. We have listed the code, so try to redeem it. There is no confirmation whether the code will work or not because it might have been redeemed by another player or might have expired. Thus, try to redeem at first. Check out the redemption codes below.
Z2FB-HASU-3VXS
XKVJ-M65A-NPUQ
LIGHTT73WNER
LIGHTY7BZ24F
LIGHTWWB8F2H
TPNA-MS84-ZE8E
RHUV-SWWV-N9G4
W73D-61AW-NGL2
UK2P-Z3NF-GV5U
LIGHTSFQ9482
LQ6Q-2A95-G29F
NLCB-6S92-K2DE
LIGHTTMQZ37D
QA97-CXS2-J0F0
LIGHT5YVNEVB
LIGHT4JNBWHW
LIGHTU95VXHX
LIGHTKAQGTNV
LIGHTGG9K8XB
L8LN-F5WK-2YPN
LIGHTFT2KF2V
LIGHTFH4NYAP
LIGHTE3MJH7A
LIGHTUGUTHAW
LIGHTFY3CDW8
LIGHT78RNXUZ
AMCT-7DU2-K2U2
A46N-U6UF-Q2JP
8F3QZKNTLWBZ
6LU6-9JJZ-J7S8
5R8S-AGS5-MCK5
LIGHTCUBDM5R
HDQK-XDFJ-7D4H
FXDS-TSWY-QTJ9
FBJ9-MTXB-9XAP
FAG4-LHKD-92GZ
BKSK-ECCM-JZEB
4UBY-XPTW-ERES
2K5A-WHD3-FKWB
26JT-3G6R-QVAV
Wrapping Up
Free Fire is a very enthusiastic game and players love to play it. The rewards are the part of the game through which the players can unlock skins, items, characters, weapons, etc. Diamonds and Gold are the in-game currency that you will need to unlock those items. We have listed the methods above through which you can get unlimited gold and diamonds. That's all, see you in the next one.