Whenever to think about buying a sensor-filled smartwatch, on everyone's preference the only name is Apple Watch. Frankly Speaking, I also prefer the same. But you should know apart from the Apple watch we have some other options that could be worth it if we have such a dedicated purpose. Although, there are numerous smartwatch manufacturers doing best on their level, here I am specifically talking about Garmin watches. The American watch company that told the world, even with a watch we can measure the right altitude.
Garmin Ltd. ranks high and is dominant across the globe among smartwatch companies. What makes them unique? A straight answer is their GPS technology for automotive, aviation, marine, and outdoor activities. This is a common feature of Garmin watches. You will be surprised to know, that their Venu series (Initially released in 2019) seems a great combination having 20+ preloaded GPS apps. Unfortunately, a few Garmin Venu and Venu 2 are facing no charging issues. So here we would like to guide you on how to fix it.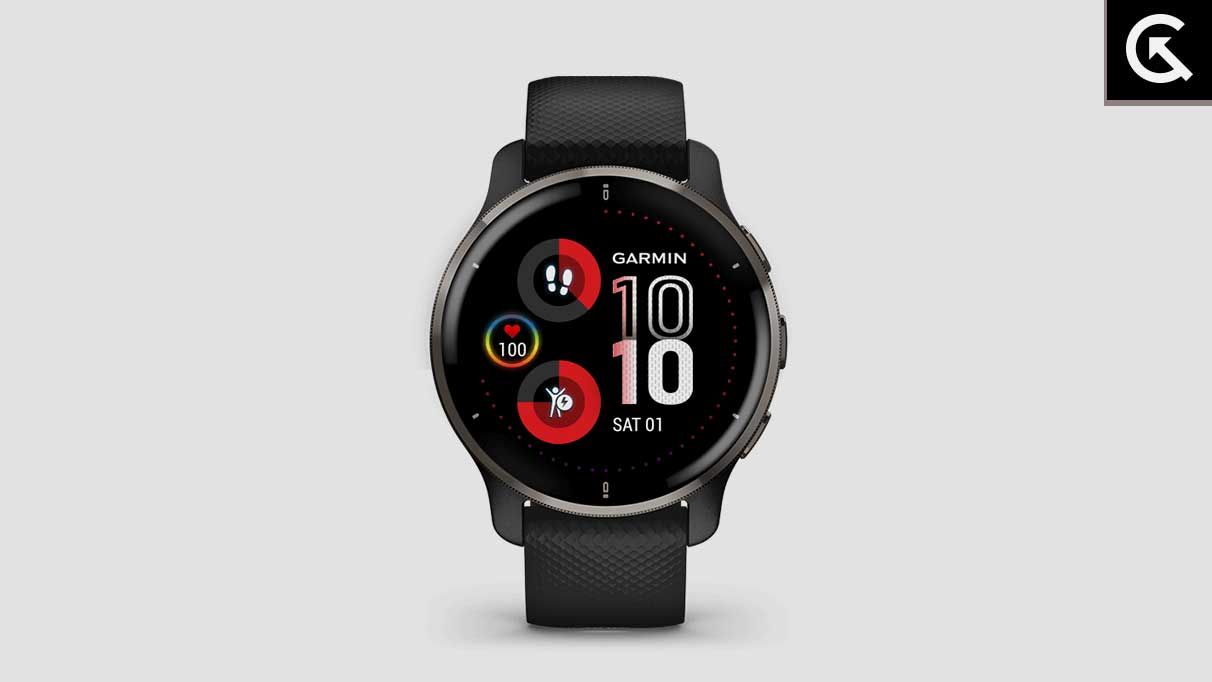 Fix: Garmin Venu 2 and 2 Plus Not Charging issue
Over the past 4 years record, Garmin has never shown any downside in after-sales service. But since some Garmin Venu and Venu 2 users reported no charging issues. The entire complaint forum was spammed with those complaints. However, Garmin Support has already mentioned proper troubleshooting for charging. But there is no specific answer from the developer's end on this issue. For such a scenario, we tried to figure out the specific cause behind the battery not charging issue. With that analysis, I found if the problem still persists that means there is some cause from the user's end.
As you know developers haven't made any acknowledgement for the said battery issue. Meanwhile, users are for sure doing some mistakes that resulting problems on their Garmin Venu and Venu 2 models. I understand being a newbie you can't figure out from your end what specific cause from your end. To reach out to such concerns, we have tried to find out common user mistakes people doing that resulting battery not charging issues. So, below we are sharing all the possible troubleshoots that you should try to fix the Garmin Venu and Venu 2 not charging issue.
Disconnect and Reattach the Charging Cable
As You are getting errors for Garmin Venu and Venu 2 charging and as a first scenario I found in some instances people have made a mistake. You will be surprised to know that most users who complain about not charging issues do not properly attach to the charging port. I understand this is common sense, but no one has ever thought that even such a thing could happen. So, as foremost troubleshooting, you should disconnect the charging cable and Re-attach it properly.
Wisely Clean Charging Ports
May be possible for you to wear Garmin Venu and Venu 2 in extreme daily life activity. In such cases, it might be possible that your Garmin watch's charging ports have some dusty particles that restrict the watch from charging. In the present case, if your Garmin Venu and Venu 2 not charging even after disconnecting and reattaching the charging cable, the watch shows the same charging problem. Then we recommend you check your Garmin watch charging ports. If it is found dusty, then wisely Clean such charging port. After that, reattempt for charging.
Update Your Garmin Watch
Garmin watches are dominant even though these companies think for user experience. They try to roll out new updates to improve previous bugs and glitches. Also being equipped with multiple sensors Garmin Venu and Venu 2 updates matters a lot. Similarly In any case, if a user loses any of such updates then it creates numerous problems. For here Garmin Venu and Venu 2 have charging issues and you have already complied with the above two troubleshoots then updating your Garmin watch to the latest update will be the only solution. If you don't know how to update, then follow these steps.
On your Garmin Watch, Head to Settings.
From there, Tap on Start/Stop >> System.
Next, Tap on the Software Update option.
Following this, You will see the latest update for your Garmin watch.
Download and install the latest version.
Lastly, Restart your Garmin Watch and you are done.
Furthermore, there might be a possibility that your Garmin Venu and Venu 2 have faulty cables that result in charging issues. In such a case, you can't do anything except for purchasing a new cable. Also, do consider that your Garmin watch has working charging ports. In case they are not accepting charges then you cannot charge it anymore. Instead, you must take it to the authorized service center to fix it using professional hands. So, these are the utmost troubleshoots that I think are enough for you to fix it. Even after such an issue, if users have queries, ask them all below.