One of the popular action role-playing video games Horizon Zero Dawn is available for Microsoft Windows and PlayStation 4. Though the PC version is really impressive to play all day long, some of the players have started reporting that the Horizon Zero Dawn PC game isn't running smoothly or 60FPS at 1080P Full-HD resolution. It's quite irritating and players are eagerly looking for some of the possible workarounds that should fix the stuttering issue and they can get 60 FPS in Horizon Zero Dawn.
If you're also one of the victims who is looking for the full optimization guide then check out this article. It's worth mentioning that having a 60 FPS gameplay is always required especially for graphics-intensive action titles. Without having 60 FPS or higher limit, it's quite difficult to be in the gameplay or surviving for a long time as well. This is what every PC player can relate to any game for sure.
Meanwhile, set a limit to 30FPS gameplay isn't suitable at all for every Windows user or every hardcore gamer. Therefore, it's highly recommended to check for the mentioned steps below in order to fix the issue completely.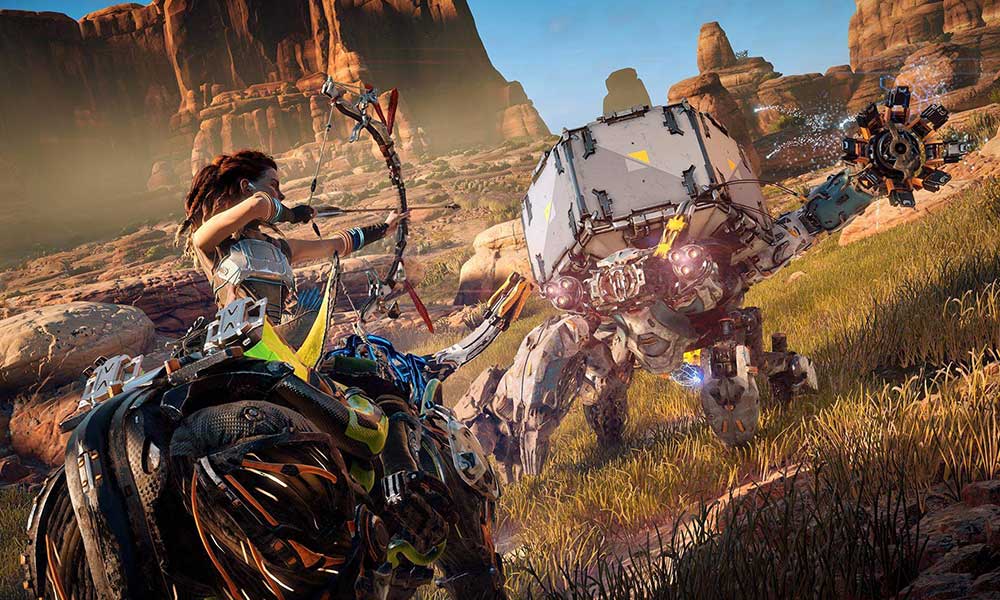 How to Get 60 FPS in Horizon Zero Dawn: Optimization Guide
It's needless to say that Horizon Zero Dawn is a very much graphic intensive and performance-centric game. Therefore, not all PC users may get huge performance in this game due to its system requirements or default in-game settings.
Before heading over to the guide, make sure to keep updated the Horizon Zero Dawn game and Windows OS as well. Additionally, for graphics-related or performance-related problems, always update your graphics driver version.
First of all, start the game and disable in-game Vertical Sync. Exit the game and launch Nvidia Control Panel > Manage 3D Settings > Program Settings > Choose Horizon Zero Dawn from the list. Then do the following changes:
Vertical Sync – On
Anti-Aliasing-FXAA – Off
Anti-aliasing Mode – Application Controlled
Anti-aliasing-Gamma Correction – Off
Low Latency Mode – According to your choice
Anti-aliasing-Transparency – Off
Max Frame rate – Enable to reduce graphics load.
OpenGL Rendering GPU – Auto
Multi-Frame Sampled AA (MFAA) – Off
CUDA GPUs – All
Power Management – Prefer Maximum Performance
Shader Cache – On (For HDD only)
Triple Buffering – Off
Set Texture filtering – Quality to 'High Performance'
Virtual Reality Pre-Rendered Frames – Use 3D Application Settings
Additionally, launch the Horizon Zero Dawn game and change in-game settings as follows:
Anisotropic Filtering – 15x
Anti-Aliasing-TAA – On
Model Quality – Ultra
Reflections – Medium
Shadows – High
Clouds – High
Ambient Occlusion – Medium
Now, save all the changes and restart the game. If you want more performance out of the game, set "Vertical Sync" to 'Fast' from the GPU settings. So, if you've set Vertical Sync to Fast mode, make sure to disable the "Max Frame rate" option.
That's it, guys. We hope you've found this article helpful to get 60 FPS or more. For further queries, you can comment below.