Ghost of Tsushima: Legends came out as a complete surprise just a few months after the main game was released. This standalone mode bringing in a picture of the midst of the pandemic added more spark to the game. With characters as superior as Jin Sakai who holds the power to prevent the Mongolian attacks against the Japanese island of Tsushima, and a whole new co-op mode, you will now have a best experience than ever.
The Legends mode of Ghost of Tsushima basically introduces an entirely new storyline with lots of new things to discover. Although the audience seems pretty much excited about the Legends mode, they hardly know anything about it. So, why not find out what's so special about this mode and if is this really worth all the attention?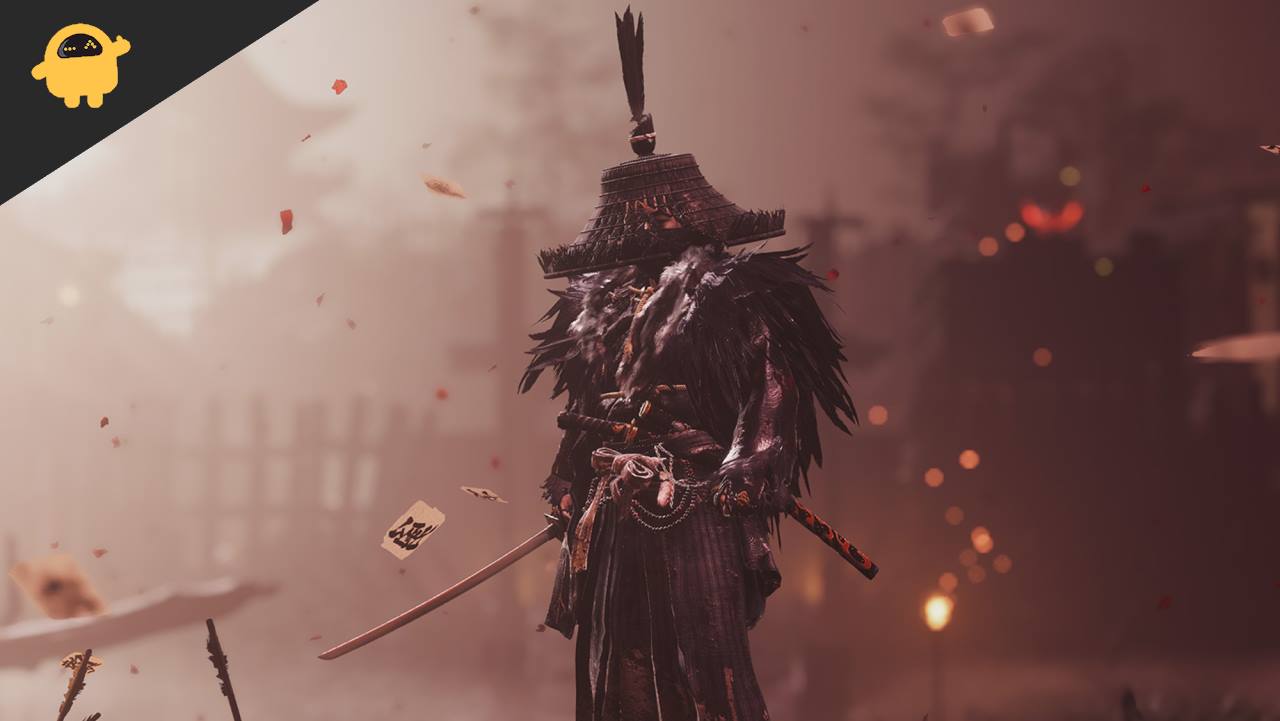 What Is the Ghost of Tsushima Legends Mode?
Ghost of Tsushima: Legends mode is basically a Player vs Player/ multiplayer co-op mode. Since it was launched as a standalone mode, you can download it as a complete game. Otherwise, you can also download it from the Ghost of Tsushima menu as well.
This third-person action-adventure multiplayer game sets up a world where you will be traveling on your foot using various attacks to take down your enemies. There are mainly four different classes to choose from and each class has its own set of skills and abilities. These four classes are further explained below in detail.
Ghost of Tsushima Legends Mode: Classes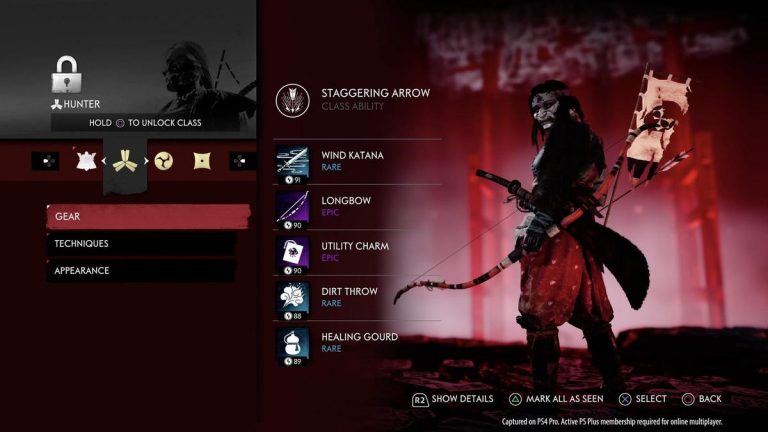 Samurai: The melee bruiser or simply call the fighter. Samurai are ever ready to hop into any battle and instantly change the tempo of the game. They can sustain heavy damage and their ultimate enables them to slow the downtime while dealing with hordes of enemies at the same time. It is simply the best choice for players with more aggressive gameplay.
Hunter: The archer class basically meant for long-range attacks. With precise aiming and support, Hunter takes down her enemies from the sidelines through arrows. The best thing about hunter is, she can strike a bunch of enemies even before they reach close enough to you.
Ronin: Ronin the support class, basically plays the role of a medic for its allies. His ultimate skill "Breath of Izanami" can heal an entire team. Moreover, he can also summon a spirit dog that helps in fighting alongside. Ronin plays one of the major roles in healing his teammates to survive and thrive in the game.
Assassin: Assassins come from the stealth class. They are masters in sneak attacks and so they are the most useful ones while attacking from the shadows. Their ultimate attack is "Shadow Strike" which allows one to teleport inside the battlefield and surprise the enemies.
Initially, you are only able to choose one class but as you keep going deeper into the game, you will unlock more classes.
Ghost of Tsushima Legends Mode: Game Modes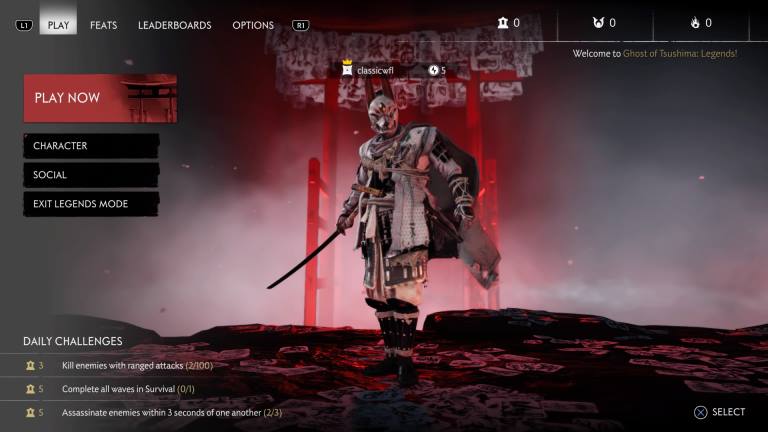 There were mainly four game modes and since Ghost of Tsushima Legends launched as a standalone mode, it introduced the Rival mode as well. You will get a lot of missions to complete throughout the storyline and as you progress, you will unlock more classes and a lot more things. The four game modes are:
Quickplay: Like any other game, quickplay will simply take you to any random story and let you play the game instantly. It may also drop you into the Survival mode that is already in progress.
Story: It is a nine-episode arc built for a maximum of two players. The story mode introduces some unique and cool gaming mechanics to make your gameplay more interesting.
Survival: This is the standard mode that keeps track of your progression in the game and lets you resume your game from the point you left it.
Challenge: It is basically an end-game three-chapter raid also known as "The Tale of Iyo". This mode is suitable for those who have enjoyed their journey in the game and have leveled up their ki to 100. It is a four-player mode.
Rivals: This one was introduced lately in Legends where you need to fight a bunch of enemies and collect Magatama. You can later use these to create your own ally defenses, or other stuff to make a strong foundation.
Conclusion
The Legends mode in Ghost of Tsushima features a lot of unique and new things. Apart from the classes and modes, there is much more to it. As you complete more missions, you get access to new gears. The more difficult mission you complete, the more rare and unique items you will get.
Moreover, the unique abilities and skills of the different characters and their roles in the game make it an interesting one. So, that's all about Ghost of Tsushima Legends mode. Let us know if you have any more queries and we will try to reach you the earliest.