Just like weapons and gear, potions play a really important role in Immortals Fenyx Rising. Although we can all use potions, it will certainly take a great amount of work if you wish to power them up and upgrade. This is where Golden amber comes in, a resource that helps you upgrade potions and gain the Potion Professional trophy/achievement in the game.
How to Get Golden Amber in Immortals Fenyx Rising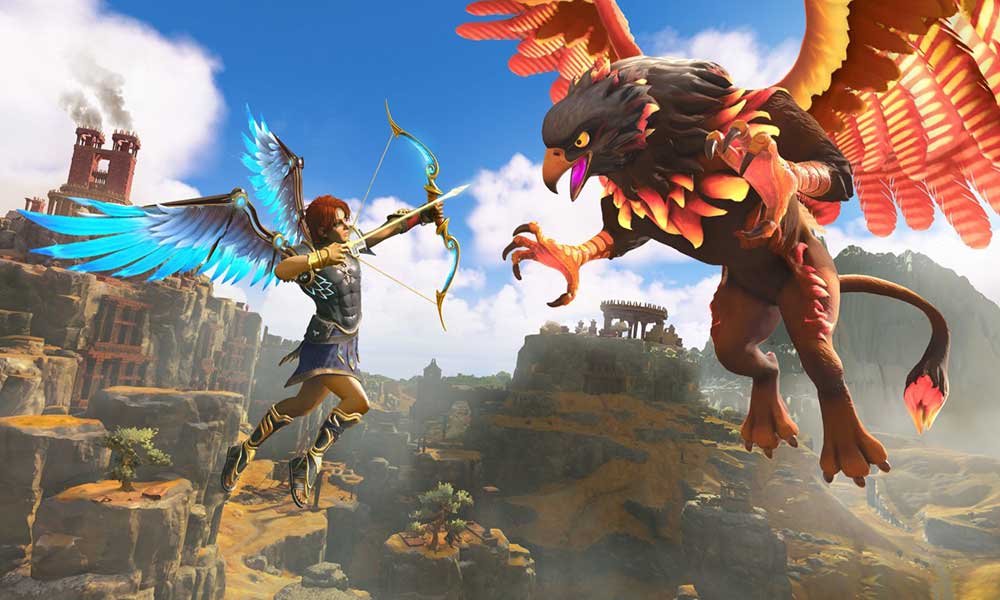 If you wish to level up everything, then keep in mind that it takes an extremely large amount of Golden Amber. In contrast, things only get worse for the players as this particular resource falls into more of the rarer class. However, to speed things up, here's our guide on how to get Golden Amber in Immortals Fenyx Rising that'll get you through conveniently.
1. OPEN REGULAR CHESTS
The most common and fast way of collecting Golden Amber in Immortals Fenyx Rising is to open the regular chests in the game. As we know, we have multiple types of chests in the game and only the regular ones will give you any Golden Amber, which means you'll have no luck at all with Epic, Guarded, and Night chests. You'll find plenty of regular chests through the game's legend and each will contain three golden ambers inside.
2. CHOP DOWN GLOWING TREES
In addition to opening regular chests, cutting down glowing trees will also give you Golden Amber. However, you won't always find such trees in the game, making this is a much slower process. Although that's the case, it is worth knowing the process so you're gonna have to look out for trees with glowing particles near their base. These glowing particles near a tree's base indicate that they have golden amber inside of them. Cutting them down will get you the resource you're looking for. We suggest that you don't make this a primary method to get Golden Amber in the game. Simply doing this as you see such trees along the way will add those extra Golden Ambers.
3. DOING HEROIC TASKS FOR HERMES
Hermes will display plenty of tasks for you on the task board. Out of them, find Heroic Tasks and get them done for Hermes. Please keep in mind that not all Heroic Tasks reward you with Golden Amber and those that do won't give out much of it. However, you can do this to add a few more for your quest on collecting the item. After completing the Heroic Tasks, turn them back in at the Task Board to get your reward.
That's all there to know about getting yourself the much-needed Golden Amber in Immortals Fenyx Rising. From the guide, it is evident that opening regular chests is the best method of collecting this item so it's better that you get at it as soon as you can. That said, we hope reading the guide above has brought some valuable information and help to you.
Please let us know by commenting down below if you have any further queries regarding the same. Also, check out our iPhone Tips and Tricks, PC tips and tricks, and Android Tips and Tricks if you've got queries for it or want help. Thank you!