A 6.7 inches smooth display smartphone, the Google Pixel 6 Pro is the real treat for users. Within a quick run from its release, it already has made a huge user base around the world, and there are endless consumers who are waiting for their turn to grab a hand on the set. However, despite the many advancements and better technologies the Google Pixel 6 Pro has used, its first users base still has some complaints.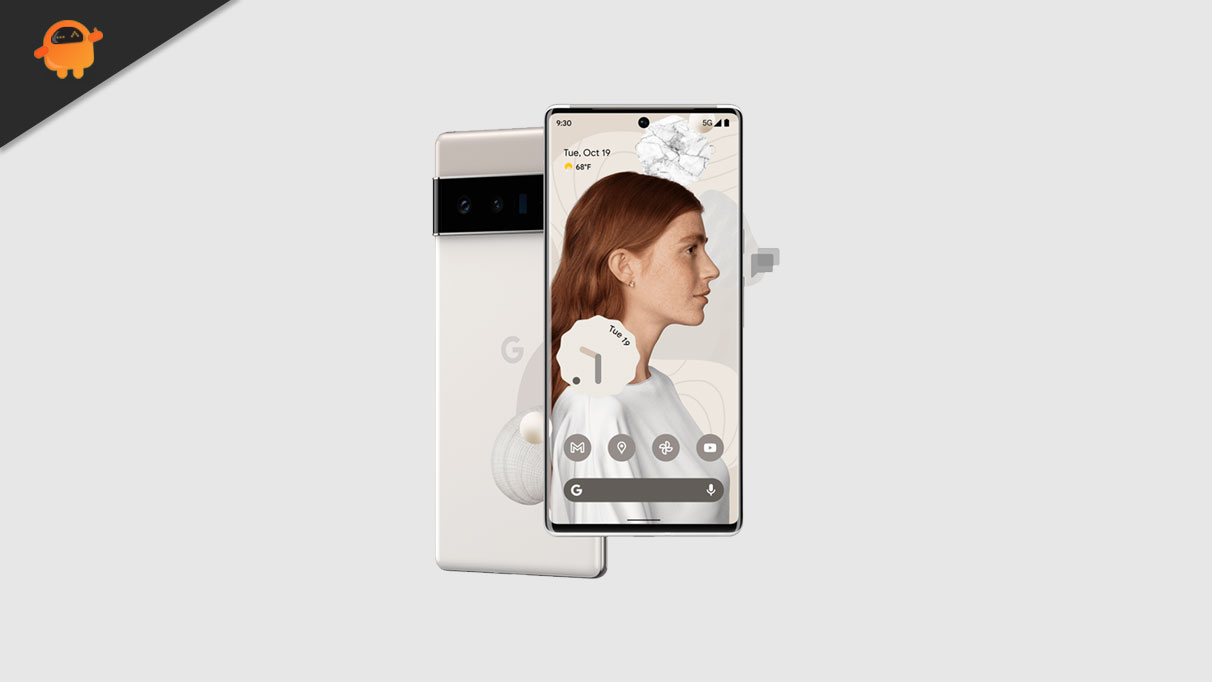 Reasons for Bluetooth Connectivity Issue
Out-of-sync- Bluetooth version.
Hardware incompatibility
Firmware Bugs.
Signal interference.
How to Fix Pixel 6 Pro Bluetooth Connectivity Problem?
As per the users, their Google Pixel 6 Pro Bluetooth is disconnecting quickly and frequently. No matter how many times they reconnect the same, the problem keeps coming back. Some users also state that their Bluetooth first disconnects, and then within a matter of a few seconds, it reconnects again automatically. In this article, we will lead you to the answers to the same issue, fortunately, we have a few. For more information, continue reading.
FIX 1: Look for incompatibility issue
This isn't dedicatedly a fix, but while looking for incompatibility issues between the device, you will get answers to a lot of questions. For example, the Google Pixel 6 Pro Bluetooth has obviously one of the latest Bluetooth versions in the market. Now, if you are trying to connect it with a device that runs a very old Bluetooth version, you may fail to make a pair. Though newer versions are also made to perform compatibly with older devices, a few exceptions can exist.
Look upon your Bluetooth device (with which you want to connect your Google Pixel 6 Pro). Now check if there are any technical limitations that are ending you with the Bluetooth disconnection quickly issue. If yes, then the problem is not with your phone but with the device.
FIX 2: Forget all Bluetooth connections
While you clear all the pairing between your Google Pixel 6 Pro's Bluetooth and other (connected) devices, the said issue may resolve.
Note: Here, we have explained the steps for forgetting all Bluetooth connections in your Google Pixel 6 Pro device. However, please go through the manual for other paired devices or connect with the manufacturer/ service provider.
On your Google Pixel 6 Pro mobile, swipe up to view Apps.
Now tap on Settings -> Connected Devices -> Bluetooth.
Now beside each device, you want to unpair, tap the Options icon and then tap on Forget.
FIX 3: Disable all possible sources of interference
One of the reasons you face a Bluetooth connectivity issue in your Google Pixel 6 Pro device is due to signal interference. Here are a few sources of interference that you must look upon and disable:
Ensure that no other Bluetooth is active around the two devices you are trying to connect. If there is, consider disabling it.
Turn off devices including electronics (featuring Bluetooth), mobiles, laptops, smartwatches and check whether it helps.
Disable Wi-Fi and USB 3.0 and check whether it helps or not.
At last, make sure that your Google Pixel 6 Pro mobile and other devices (which you are trying to connect Bluetooth with) are close enough with no physical interference in between. It may happen that due to distance in Bluetooth range, you are experiencing a connectivity issue.
FIX 4: Reset network settings
As per a few suffered users, while they reset the Network Settings, the "Google Pixel 6 Pro Bluetooth Disconnecting Quickly" issue got resolved for them. You can also try the same and check whether it helps or not.
For doing so, follow the steps given below:
On your Google Pixel 6 Pro mobile, swipe up to view Apps.
Now tap on Settings -> System -> Reset.
Further tap on any of these three options; Reset Wi-Fi, mobile & Bluetooth/ Reset app preference/ Erase all data (factory reset) and then tap on Reset Setting. Here, if asked, enter the Password or PIN of your mobile phone.
Lastly, again tap on Reset Settings to confirm.
FIX 5: Perform Master Reset/ Factory Reset.
Taking back the Google Pixel 6 Pro to its default position helped a lot of users overcome the Bluetooth connectivity issue. You can also try the same by following the steps given below:
Note: Though before moving forward, make sure you create a data backup for all the data on your mobile. Remember, during the Master Reset/ Factory Reset process, entire data, including phone number, images, audio, video and other files, will erase from your mobile's memory.
Firstly, press and hold the Power button for a few seconds and turn Off your mobile.
Further simultaneously hold the Volume down and Power key for a few seconds or until it launches a new screen on your device.
Use the Volume key to navigate and then move to Recovery mode. Now press the Power key and select Recovery mode.
Further, as the Android bot image becomes visible, press and holds the Power button.
Then press the Volume Up button and at the same time release the Power button.
Again, move to Wipe data/factory reset (using Volume key) at the Android recovery screen and then click on Yes to confirm.
Now, wait for the factory data reset process to get completed.
Then select the Reboot System Now option.
Your Google Pixel 6 Pro has been reset now.
Lastly, use Bluetooth connectivity and check whether it works smoothly or not.
These were the top 5 solutions for the "Google Pixel 6 Pro Bluetooth issue: Disconnecting Quickly" issue. Before presenting them to you, we have already tried and tested them under real-time circumstances, and they have proved successful.
However, if these fixes do not help you by any chance, then, at last, connect with the Google Support team. You can also visit the Google service center in person and get your mobile checked. Besides that, do ensure that the device you are trying to pair your mobile with is both physically and technically stable. For example, at times, Bluetooth at your Google Pixel 6 Pro may disconnect quickly because of the other responsible device. If you have any queries or feedback, please leave a comment in the below comment box.