If you are using an Android smartphone, you might be using the GPS based location services. Location services can be sometimes very useful and sometimes very useless. It all depends upon the consequences like you are using Maps then location services are useful. Or while traveling, you can track yourself that where did you visit at that time. For a general user, it might be useless other times except the few mentioned above. In this article, we will learn how to Fix GPS Location issue on Samsung Galaxy S20/S20+ and S20 Ultra.
Samsung Galaxy S20 series is the latest premium and flagship smartphone from Samsung. Samsung unveiled the Galaxy S20 series i.e., Galaxy S20, S20 Plus and S20 Ultra as its latest flagship family at the Galaxy Unpacked 2020 event in San Francisco, California. The Galaxy S20 series ships with Qualcomm's latest Snapdragon 865 chipset, which features more powerful image processing, a new fifth-generation AI Engine, better power efficiency, basically everything you could ask for in a mobile processor.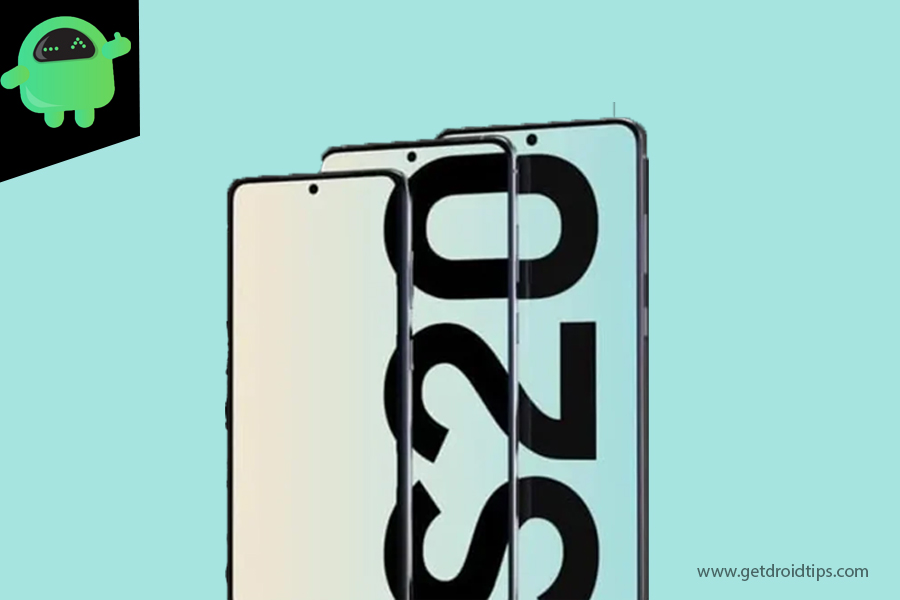 Fix GPS Location issue on Samsung Galaxy S20/S20+ and S20 Ultra
Disable and Enable Location Services
Step 1: Disable Location Services
Open Settings.
Tap Biometrics and security.
Turn Location OFF by moving the switch to the left.
Step 2: Reboot Device
Well, I think you already know how to restart your phone. So just restart the device and see whether it solves the issue or not. Restarting a device is always an ultimate solution for any issue. Not only Pixel but this applies to each and every electronic device. I used to tell my mom to restart her device if she faces any issue with her smartphone.
Well if you still need to know how to restart then, here is it: Press your phone's power button. On the screen, tap Restart.
The other way of the reboot is as follows:
Press and hold the Volume Down button.
While holding it down, press and hold the Power key.
Keep the button held for 10 seconds, it will be restarted automatically.
If this doesn't work then head to the next method.
Rebooting your device regularly at least once every week can be beneficial. If you tend to forget things, we suggest that you configure your phone to reboot on its own. You can schedule it to do this task by doing these steps:
Open the Settings app.
Tap Device Care.
Tap the 3-dot at the top.
Select Auto restart.
Step 3: Enable Location Services
Open Settings.
Tap Biometrics and security.
Turn Location ON by moving the switch to the right.
Disable Location Services of a Particular App
In case you don't know what is safe mode, in safe mode, the system temporarily disable all third-party applications you installed on your device. By doing this we can figure out which app is occurring the problem. Follow the below step to turn Safe Mode on:
Turn OFF the device.
Press and hold your device's Power button till the model name screen.
When the SAMSUNG logo appears on the screen, release the Power key.
Immediately after releasing the Power key, press and hold the Volume down key.
Continue to hold the Volume down key until the device finishes restarting.
Safe mode will display in the bottom left corner of the screen.
Release the Volume down key when you see Safe Mode.
After figuring out the apps which are creating the problem, follow the below steps to disable Location Services of that particular app:
Open Settings.
Tap Biometrics and security.
Make sure that Location enabled or ON.
Tap Location.
Under Recent location requests section, tap on the app you don't want to use GPS.
Tap Permissions.
Turn off Location by moving the switch to the left.
Switch to LTE
By default, 5G is set to be the current network mode. It may be a GPS issue due to the new modem and NSA 5G setup; switching to LTE only may help. Sometimes, changing a device's network mode from, say, 4G LTE to 3G can get rid of network problems. If you haven't tried doing this as of this point, here are the steps to follow:
Open the Settings app.
Tap Connections.
Tap Mobile networks.
Tap Network mode and select 4G or LTE.
Restart the device.
Additionally, you can always contact tech support or visit your local Samsung store or Service Center so a qualified Samsung technician can examine the issue.
Do you own a Galaxy Device, or any Android device and need these types of simple tutorials? Then stay tunned to GetDroidTips' Android Tips & Tricks column because many simple tutorials for Galaxy are coming soon.

If you have any queries regarding this, the comment section always available for you.