Not again, you say! Network on your smartphone is a vital connectivity feature that works with the help of a consortium of software and hardware components. To summarize the process, your phone is a receiver that intercepts radio waves or signal sent by cell towers so that it can connect to it and perform varied functions. But what if there's no network or signal is too weak? This is an annoying situation especially because weak signals are associated with call drops, unwanted noises from the background and incomprehensible speech and much more. But there can be a lot of things that might have gone wrong that you are facing weak signal or lost network issue and therefore, you are able to uncover the troubleshooting tips to fix any and every HomTom weak signal or lost network issue that you are observing.
Note that weak signal could be because of hardware or software issues and therefore, we quoted normalized and generalized troubleshooting tips and tricks that you can perform to get desired results.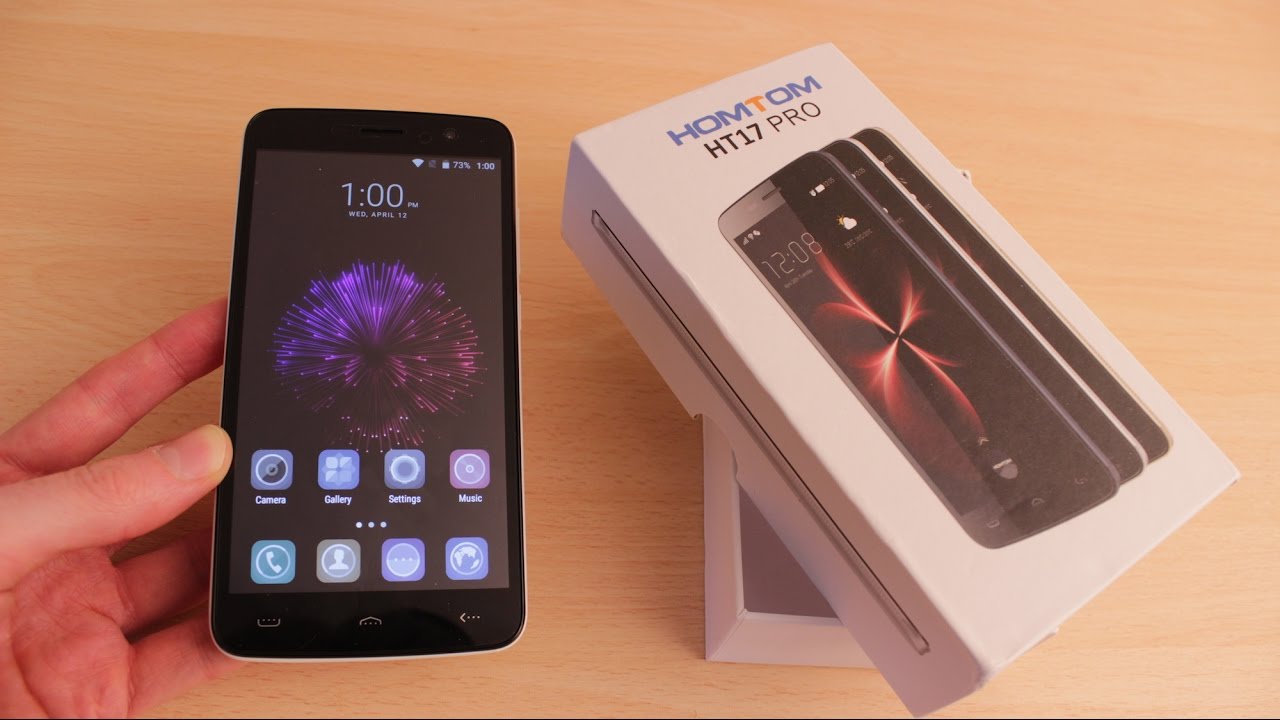 Reboot the device
You can perform this particular step even if the network is lost and thus, it is not limited to fixing weak signal issue only. What you need to do is to reboot the phone for a second and check if the problem is resolved or not. If it still exists, you can repeat the procedure several times more trying to kickstart the feature.
Switch to airplane mode
Airplane mode actually disconnects you from all incoming/outgoing networks and isolate the phone from any connectivity feature. This could result in resolving the weak signal or lost network issue that you are suffering if it was caused due to temporary software or network-related glitch.
Check if the battery is critical or not
There are several components in the 'network' department on your phone that consume battery to intercept and work on a particular registered network by consuming some amount of battery power. But when the battery is critical, these components might get the insufficient battery and can stop or cease to work at its optimum level which means, you won't get a quality network, as well as the battery consumption, will increase once you reach a critical threshold.
Verify the source of Interference
Your smartphone works with the cell towers via radio waves and attenuation is imminent which reduces the signal strength. Also, interference due to an object is also imminent and that could be anything from your phone cover, windows, anything producing electromagnetic field, walls, hills, valleys, and even weather that comes in-between you and the cell tower you are connected to can take the signal strength down from -50 dB which is full strength to near -120 dB which is no network or in-between. If that's the case, move towards the windows or check if the signal strength changes in an open space that would reduce the amount of interference and provide you with better signal strength.
Check for intermittent issues
That's probably the first thing you need to do. Check if the weak signal or lost network issue that you are suffering from is due to intermittent issues with your carrier or service provider or not. If yes, you can ask them to resolve the problem since you are paying for their services or you can switch or port to another carrier in your locality that might provide better network services and that must resolve the problem as well.
Use the Wi-Fi calling feature
This is limited to a few countries only where telecom operators or carriers provide users with Wi-Fi calling feature. This will put an end to the weak signal woes but there are limitations that you need to understand before opting for it and yes, the tariff charges could increase if you include this service.
Purchase signal boosters
Just like your wifi router's signal can be extended with extension devices, you can buy a signal booster for your smartphone and in fact, everyone under a said area that get benefit out of it which is great. The signal booster is a device that intercepts signals received from the cell towers and then, amplifies and releases or broadcasts it in a house or office depending upon where it is fixed to provide quality and full strength signal at a premium. This is a vital device if you are leaving in a place or work somewhere there are signal woes observed by everyone.
Change network type between 4G, 3G, and 2G
Smartphones are made to function in a different generation of networks along with a number of bands or frequencies which it alters between automatically. Now, you can either command the smartphone to switch between available bands automatically or allow it to you 4G only or 3G only which limits the phone's network coverage to the particular network type. Although it is a common practice, it does have its cons such as the 4G network isn't widely available which means, if you are travel, you could lose 4G network and your smartphone will have no network to register for but if you choose to automatically switch between networks, the 2G and 3G penetration is more and that will allow you to stay connected and make calls and messages if not all.
Switch between Automatic and Manual modes
If you slide into the Settings and proceed to Mobile Networks, you can check an option that says network selection mode where you can either select automatic and manual which you need to select. By default, the selection mode is automatic that allows the phone to register to an available network. But when you are moving and the network is lost, you must revert to manual mode where you can search and register on a network whenever you want.
Check for any physical damage to the SIM and tray
This could be a problem if you are someone who removes and inserts the SIM card too often that leads to abrasions both on the chip on SIM cards as well as internal circuitry in a SIM tray or slot. To make sure that this is a problem or not, you can check if the SIM card is damaged or not and similarly, check the SIM slot by inserting a different SIM and it must help you get to the conclusion.
Wipeout cache files
Your smartphone creates temporary cache files that are stored on your phone to access files, apps, and services quickly. The problem starts when these files start getting corrupted due to which, it can introduce a host of problems such as slow or sluggish performance, screen flickering or freezing, restarting issue, etc. To put an end to it, you can delete the storage cache, app cache and finally the cache partition and here's how you can go about.
To clear app level cache, proceed to the Settings and tap on Apps. Now, slide towards the downloaded section where you need to tap on apps that you can't use and click on 'Clear Data' and 'Clear Cache'. If you used to the same trick on apps like Instagram, Facebook, etc, it will delete the login details and thus, you'll have to lxog again. Another way to clear cache is to proceed to the Settings and open up Storage option. Here, you need to select 'Cache Memory', let it calculate and finally delete it. The third method is once you enter the recovery mode to delete cache partition, you select 'wipe cache partition' and it must start the said process.
Restore the phone to factory settings
This must put an end to the tomtom weak signal or lost network issue that you are observing on your phone in case if the problem is due to a software issue.
Switch off the phone to start.
Now, press the power button and volume up button together and you need to hold it until the next step.
As soon as you see an Android logo on the screen, you can release the buttons as the phone has actually entered into the recovery mode.
Further, you need you to use the volume rockers to toggle between the options and then, use the power button as selection key or otherwise expected.
You need to select the option 'wipe data/factory reset'.
Further, select 'Yes — delete all user data' to confirm your actions.
Restart the phone and you'll see that all the data has been deleted along with fixing the process.
Consult someone to fix it
Considering the fact that you tried to fix the weak signal or lost network issue by yourself using this details troubleshooting tips but you weren't successful, you can still opt for professional' help. You simply have to walk into an authorized service center and get it fixed by paying a premium which is based on the severity of the issue.