Mobile health apps are popular these days. Look at those people who have been using apps to check on their blood pressure, or those people who are wearing a smartwatch. This is part of the revolution which has triggered our appreciation of the so-called health innovations. Due to the revolutionized changes evident in the Internet age, the presence of health tech startup businesses is also becoming popular.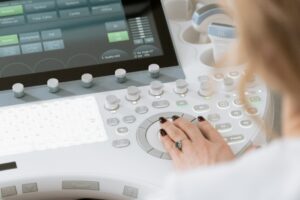 Managing health conditions is a tricky matter. This is not easy to realize. Good news because technologies and modern-day tools have allowed us to manage our health effectively. With a blink of an eye, we will be able to know our sugar level. The advancement of technologies has been the triggering factor as more people in the scientific world have been passionate in discovering and introducing new things. The benefits have been so immense that people these days cannot live a single day without using their smartphone with healthcare apps installed in it.
New scientific research is published every now and then. This dynamism has caused the healthcare market to become more profitable. What is the implication? Simply put, you can have a profitable endeavor when you have a healthtech startup business. It has been seen that the impact of healthcare innovations has been so great for patients and their families. This is due to this fact why it is a wise decision to invest in healthcare startups in Los Angeles.
Reasons why healthcare apps are vital
Discussed below are the reasons why you need healthcare apps.
They help improve human health.
This is the primary reason here. People badly need healthcare apps because they are proven and tested as effective for general wellness and overall health. Monitoring sugar level, calories, blood pressure, and other vital aspects inside the body can now easily be done through the apps available on Google Play Store and the App Store. Tracking even the number of hours of sleep is possible through a certain application. There are even what are called sleeping or insomnia apps. Read here to see the list.
There are chronic diseases which might hinder good health from being optimally boosted. Addressing issues and concerns which affect overall bodily health is important. Good news because the availability of health apps is highly evident at present. The continuous discovery of experts with respect to new healthcare products and services is really essential as far as boosting overall health is concerned. Managing the problems which are health-related is now possible through the use of mobile healthcare apps.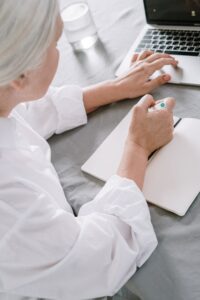 Consequently, the healthcare market has been so rigorous and active. Despite the continuing challenges posed by the present pandemic (COVID-19), the different healthcare sectors have been active in coming up with solutions and remedies. This is where the rise of healthtech startups will come into play. Those health startups are very important in the aspect of disease cure discovery, scientific interventions to medicines and drugs, as well as to the business side of healthcare. Investing in healthtech startups in Los Angeles, for instance, is a good move if you are a business minded individual.
Improving everyone's health must be the cornerstone philosophy of the different healthcare institutions globally. The costs of healthcare (treating and managing diseases) can be rising but the advent of technologies and the presence of the Internet can provide us with effective means and ways. That said, you can invest in profitable healthtech startups. Doing so can help the world in saving human lives, and, at the same time, it is good for your financial aspect. Therefore, you can choose to be active in participating in the healthcare industry if you are a business-minded person.
Healthcare apps provide virtual care.
Caring for patients (both in- and out-) is important. What is amazing is that nowadays, there are healthcare apps which work effectively in providing digital care. What does it mean? The breakthrough of science which has led to the discovery and invention of many health apps has opened the way for us to book a medical transaction even if we are just at home. No need to walk outside of our own home to book a transaction with a dentist. All you need is a smartphone and an app installed in it. There we go. We can schedule an online appointment with a medical practitioner.
Is it not beneficial to have a healthcare app which will help us enjoy telehealth services, is it? There are health apps which can allow us to have a virtual medical consultation. Yes, you read it right. We can have a digital consultation with a licensed medical doctor. All we need is one of the telemedicine apps. We can simply book a transaction even without bothering ourselves to consult a health professional physically. Through virtual means, we can ask a medical doctor as to the symptoms that are manifesting. In the same way, we can ask the doctor for the medication prescription.
Not just on the medication prescription, even buying medicines can be done digitally. There are apps that focus on health which will allow the consumers to buy medicines online. We can even find a pharmacy which can offer products with the most fair and affordable price. Providing virtual care is a reality in today's health industry. That is why people should appreciate the existence of Healthcare Startups LA. Their existence is great and helpful. The consumers can have the luxury and comfort while doing virtual transactions.
There is a dramatic reduction in healthcare costs.
The availability of healthcare mobile applications is favorable with respect to people's financial capacity. Why is it so? Simply because the available apps for healthcare purposes can help save money for both the health services providers and the patients. This is a reality which is of course evident due to modern science and technological breakthroughs. The bottom line is, consumer-focused health applications are effective in dealing with the rising costs of healthcare. They are, in one way or another, helping people in having a cost-efficient approach.
Did you know that in the US alone $7 billion per year could potentially be saved through the use of wearable devices and health apps? This is a fact out of research. People can really save money when they use healthcare apps from the point of disease diagnosis/detection to prevention and cure. The substantial savings can be enjoyed through the so-called effective implementation and management by the healthtech startups.
Significantly, their existence is pivotal in the aspect of saving time, effort and money. Try to imagine if we want to book a virtual consultation with a medical doctor. When we have an app on our cellular phone, we can even have a consultation for free.
The overall costs in the long run can be reduced dramatically. This is evident since the recent years. That is why embracing the so-called technological intervention is very important for us to attain our goals and objectives. We want to have a cost-efficient approach with respect to detecting human diseases. In the same way, we want to have a cost-effective way when paying for medical bills.
As the system is automated through AI and other techy systems, it is highly possible to save money which can be used for other existential purposes. Clearly speaking, there is a significant reduction in costs with the availability of healthcare applications and other technologies designed, created, and introduced by tech startups.
Delivering healthcare services is more improved.
A more efficient and more improved delivery of healthcare services is evident these days. Thus, the advent of the Internet and technological revolutions is absolutely vital on the aspect of improving human lives. This is the bottom line why you are advised to invest in healthcare startups. The main goal to hit is about the huge help you can provide to the healthcare industry. The money that comes from your pocket can be utilized for the provision of more refined telehealth services. In one way or another, people's lives will be better with the healthcare services at present.
Health data and information can easily be collected, managed and monitored with the help of healthcare startups. The apps they are providing (known as health apps) work and function better than ever before. They are helpful in seeing to it that the medical world can have user-based data which can improve further the products and services. For example, the apps which function primarily on monitoring the calorie intake of the users can help the nutritionists and other related health professionals in understanding the calorie-induced systems.
To have a more improved working health system is vital as the world is getting old. Health fields like weight loss through balanced diet and exercise can benefit from this. Consequently, the users of those apps can have a better outlook in their life. They can be guided well as the telehealth product/s they are using can be polished further. They can be enhanced to face the pressing challenges and trials.
Improving the present health apps and coming up with more effective health remedies will be available. Why? Because there can be more accurate data and information to be analyzed for product and service enhancement purposes.
Using health apps is highly convenient for patients.
This is the last reason why investing in healthcare apps is highly recommended by health and financial experts. The truth of the matter is that there is convenience associated with the use of mobile health applications. As they said, "Forget waiting in the waiting room." Why is it a fact? Simply because patients should have to use only a particular device with a specific app on it. Such an app will do the job for them. For example, if they want to have an appointment with a medical professional, they have to download, install and use an app called LA Care.
Using a telecare app in Los Angeles will simply let them book an appointment with a medical doctor without necessarily waiting in the appointment office. They do not need to call the attention of the staff to book their appointment in a specified period of time. All they need is a telecare app and use it for all their medical transactions with a licensed doctor. The access to medical professionals can be enjoyed all the time at their own comfort and convenience. Thus, it is very convenient and comfortable to use health apps.
If they do not want to get bothered by the traditional payment systems, they can simply opt to have a subscription plan. Right there and then, they can have access to the medical services provided by a particular health provider anytime of the day or even at night. Or, if they prefer to book an actual consultation with a doctor, they can simply do it through the telehealth app. Of course, they have to be time-conscious. That said, they should be practical when scheduling for a doctor's consultation. They should not waste their time in the waiting room. They can be there exactly during the time of their schedule. There is no need for them to wait in the waiting room for so long.
Wrapping up: Enjoy the benefits of healthcare apps today!
Aside from the fact that it is beneficial for patients when they use healthcare apps, if you are a business person, it is also monetarily beneficial for you. You just have to invest in health tech startups today. There are a lot of options you can take. Your main goal is to get the right app which will help you in making money. Gaining monetary success in business should start from the right decision-making process. If you are into business, make sure that you choose the best healthcare startups in Los Angeles today.
Do not compromise your investment. Choose the best startup where you can spend your money for profit making.