The latest expansion for Hearthstone, the online card game from Blizzard, has just been announced. It is scheduled to roll release sometime during the first week of next month. This expansion brings with it over 130 cool new cards and features a special dual-class group of cards that have multiple uses within each class. In other words, this will make the dual-class cards have the same value as a double major from school.
Blizzard's main goal with the Hearthstone Scholomance Academy expansion is to provide players more opportunities to strategize and discover cool new techniques. A brand new game mechanic will arrive, which features special classes. These classes will have advantages when used alongside a particular type of card. Let's find out more about what to expect in the newest expansion and when players can get hands-on with Hearthstone's Scholomance Expansion.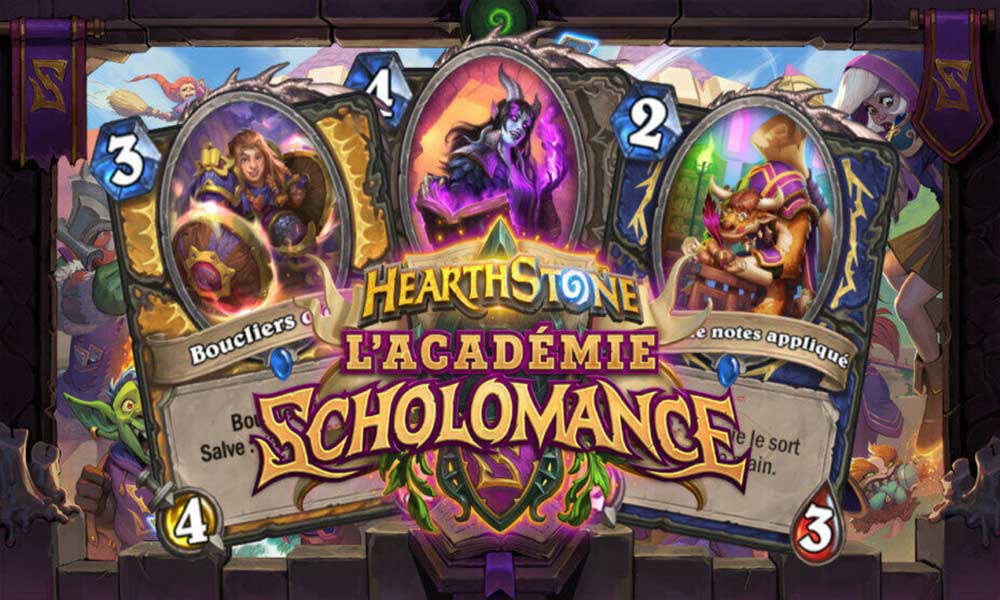 Hearthstone's Scholomance Expansion Release Date
Eager Hearthstone fans can now relax as Blizzard has officially announced that it will reveal its newest expansion very soon. The blizzards card game will receive the Scholomance Expansion by August 7.
The launch of the Hearthstone Scholomance Academy expansion is to be expected from Blizzard as they have a strong history of releasing three expansions each year from 2017 onwards. Each time, the spring expansion has always been during the first two weeks in April, while its summer expansion has always been during the first 10 days in August.
Players who are looking forward to knowing more about the final card reveal can check it out on July 29. Blizzard has confirmed that players will get to see more cards until the actual Scholomance academy expansion launch. From July 22 onwards, players can expect to discover a whole bunch of cool new cards that will be making its debut during the Scholomance launch.
Here are some of the cool new highlights in Scholomance Academy Expansion:
Spell Type
Studies are the newest spell type that will come along with the new keyword Spellburst. Players can use Studies to find a trio of cards. Once players pick one, there will be a reduction in the mana cost of the next card if its the same type.
Keyword
Using the Spellburst keyword, players can double-dip. The Spellburst triggers as soon as players play the first spell. As mentioned earlier, players can expect over 130 new cards in Scholomance Academy expansion. Additionally, there will be 40 dual-class cards as well, and out of these 40, there are 10 legendary professor minions.
Similar to all the previous expansions from Blizzard, players can expect pre-purchase bonuses as well. Check out the prices for the special bundles in Scholomance Academy Expansion below:
Scholomance Academy Mega bundle – USD 79.99
This bundle includes 55 cards packs along with the Kel'Thuzard card back cosmetic and a special random gold legendary card.
Scholomance Academy bundle – USD 49.99
This bundle includes 5 Golden Scholomance card packs along with 85 regular packs.
Naturally, players will also get other cool game content along with the deals. The Hearthstone Scholomance Academy expansion is set to launch as per schedule, even with the current global COVID-19 health crisis that has disrupted the regular work at Blizzard.
The Hearthstone Scholomance Academy expansion will release next month if everything goes as planned. Players can also expect another expansion during the first two weeks of December.
Now, if you liked this, check out our other Windows Guides, Gaming Guides, Social Media Guides, iPhone Guides, and Android Guides to read more. If there are any queries or suggestions, comment down with your name along with the email ID, and we will reply shortly. Also, subscribe to our YouTube Channel to watch awesome videos on gaming and smartphone tips and tricks.