In today's stressful lifestyle, everyone needs a dominant gadget that can track their health status in terms of heart rate, pulse rate, step count, and other needed features. I agree there are plenty of Smart Bands available today to choose the best deal. But you will be surprised to know that the Chinese brand owned by Huawei has a product line for Smart bands. If you don't know about Huawei, they are the first who introduced a dual camera to the world. Similarly, they continue that innovation flow in Smart bands.
Remember they are that smart band brand that introduced an Activity tracker when no other brand has an idea to do that. For that special attribute, Honor bands get a lot of exposure, and by continuing the flow that now they are going to introduce Honor Band 7. I know being serving from the last model they built a dominating trust with their consumers. But unfortunately, some Honor Smart band 5 facing an issue that does not turn on. For this emerging problem here we will guide you to fix it.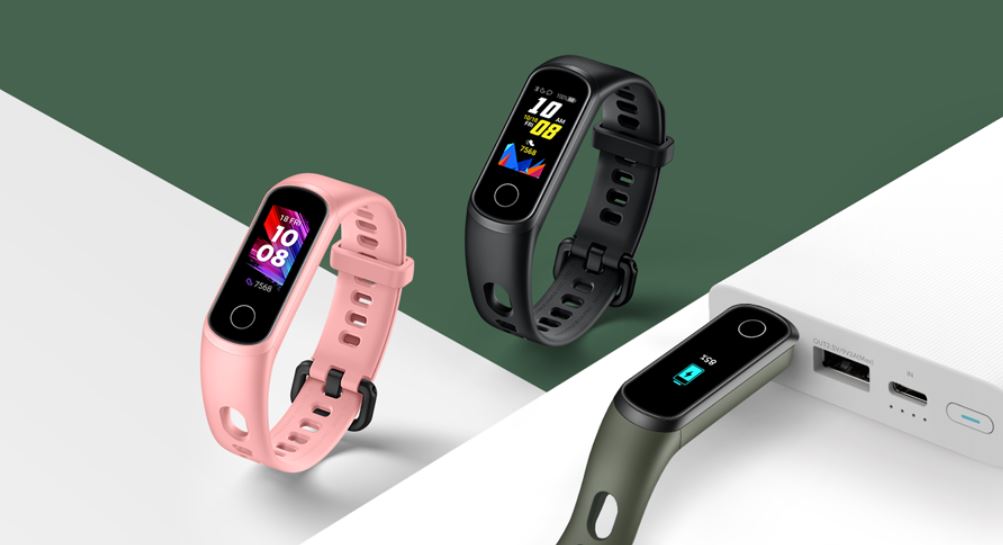 How to Fix Honor Band Not Turning On
According to the reports claimed by Honor band users, one of the users says he does not use the band for a month. And following that its battery gets drained. I agree it is completely acceptable. But when he charges that band for more than 2 hours, the band does not show any screen and seems like it is dead. In response to this, Honor's Team replied and allocated a few troubleshoots but some users were still satisfied with it.
If you look over Honor's smart band features you can see the band 5 has plenty of features like an OLED screen, heart rate monitor, step counter, and more with a 100 mAh battery that takes 90 minutes to fully charge. From this usual configuration, you can understand the Honor Band 5 is decent. It is to be noted that, this is not a developer-end issue, because if there is something any deviation, developers surely acknowledge this issue.
Moreover, This problem is occurring with a few Honor Band 5 users which means all those users are doing a common mistake. For this, we started our investigation and tried to find the usual mistakes a band 5 user do that result in it not turning on. Fortunately, we get a few things that can surely fix this problem. So here we will be sharing all those common mistakes so that by improving them your Honor Band 5 resume is working.
Note: I agree this is common sense, but as a prior, you should know how to turn on the Honor band. So, you have multiple options, such as pressing the Home button, raising your wrist, or rotating it inward to turn the screen on.
Ensure to use 5V Charger
As per Honor Band 5 official specifications, the band needs a 5V charger to properly charge. In any case, if you are using a low voltage support charger then your band will not fully charge, and so on not turn on. And you know for electronic gadgets charging is the only power source that needs to do properly. For here if it seems that the Honor band is not working or not turning on then you should check whether you use a 5V charger or not. If not then arrange that volt supported charger so that the problem can fix.
Reconnect to Huawei Health App
It might be possible when you connect your phone with Honor band, there are a few files that are missing between them. For, the band seems not responding to usual functioning and unnecessarily feels that the Honor band not turning on. For this, you can do the only thing that is to disconnect the present connectivity with Huawei Health App and arrange a fresh connection. So that, the previously missed can recover and the band resumes its working. If you don't know how to do then follow the instructions below.
On your device, open the Huawei Health app.
Then Go to the Me section there.
Now tap on your connected smart band and then unpair it.
Next Restart the Huawei Health App >> Go to Me section >> login to your Huawei ID.
Then move the band close to the phone and on the phone tap on Add device option.
Next, allow the pairing request on both Smart band and phone.
Lastly, follow the on-screen instructions to complete the setup and you are done.
Update Your band
The next thing that can force Honor Band to not turn on is the outdated software version. Being an electronic gadget it needs to be updated with the latest software version. If you don't update it then surely the band starts malfunctioning and does not allow the system to even turn on the band. Meanwhile, when you initially set up the Honor band, it is possible that at that time the software version is different and now it is different. So, To match this thing you need to update the software of your band. In any case, if you don't know how to do it, then follow these steps.
Launch the Huawei Health App.
Next, tap on devices and select your connected smart band.
Scroll down to the bottom of that page and find the firmware update option.
Now tap on firmware update and follow the on-screen instructions to download and install the update.
That's it, after a few minutes, the updated firmware will be installed on your band.
Restore your band to factory settings
Even after updating the honor band to its latest software version, the band still shows the same problem. It means there is some misconception within the connectivity settings. May be possible the settings you have tweaked over the smart band seems disturbed. As a result, it starts malfunctioning and showing you irrelevant problems like here if it is not turning on. For this thing, the only solution is to reset your honor band to its factory settings. So, do this thing, or if you don't know how to reset then follow up the below instructions.
Open the Huawei Health App.
From there, look for devices and select your band.
As a result, you will see a variety of settings relating to your band.
Scroll down and find restore factory settings.
Then tap on the restore factory settings option and wait for some time.
That's all, after a few seconds, your honor band will reset to factory settings.
Schedule an appointment with Huawei Service Centre
There can be any other issue with your Honor band that today is not turning on. But as a general study we have found the above given are the most favorable reasons behind this issue. And even after that if any user gets the same problem then the last option is to contact Huawei's Authorized Service Centre. As they are experts in this thing and they will fix it easily. Even if there is a hardware problem or software problem you can fix anyone here. In addition to that, you can claim a warranty also, if any. So, For a better view follow these steps to schedule an appointment.
Simply, visit Huawei's consumer support page.
Then select your product model >> Service type.
Next, select your service center>> Appointment date & time.
After that, Write your concern and follow the on-screen instructions.
Lastly, Submit the Application and take your band to the above-appointed service center.
Conclusively, Huawei Smart band is dominant in their market but sometimes due to users' own mistakes, they face difficulty in enjoying the extreme products. But do not so worry about it here we have covered all possible solutions to fix the Honor band not turning on. From that way, I hope your issue has now been solved. However, even if the issue persists then you are free to ask your query in the comment section down below.