Accidentally deleting your important data can be the biggest nightmare of your life. Most computers come with a built-in Recycle bin feature, which can be the last hope to recover the deleted data. But what if you can find your deleted files there too? How to recover lost or deleted data from your Hard disk? Worry not, as there is always a way to recover data, no matter when and how you lost it.
The internal drive and external drive both handle the deletion of data differently. An internal hard disk (the disk where the operating system is installed) safeguards your deleted data by simply putting it inside the recycling bin. However, this is not true for external hard disk drives, as once the data is deleted, it is difficult to recover it back.
If you're in one such station where you have accidentally deleted or lost your data from an internal or external drive, then don't worry, as there are plenty of methods to recover your data. Today in this guide, we will explore just how you can save and possibly recover your lost data from your computer.
How do you rescue the lost/deleted data from an internal or external drive?
In our digital information age, data can be more precious than the computer itself. Data files such as excel, pdf, and word contain the most sensitive and crucial information of individuals and companies, which can be a devastating experience.
Most users don't know about the automatic failsafe mechanism to recover your files in both Windows and macOS. The dedicated recycle bin can help you to recover all the recently deleted files on your PC. But these methods can only be feasible if deleting from the internal hard disk.
One more method is by recovering the old backup of windows, but still, it has a meagre chance of recovering all the files. Plus, this method can be very tedious, and you may lose data in the end. The best bet is to use professional data recovery software such as iBeesoft Data Recovery in these situations.
How iBeesoft Data Recovery can get your data back
To understand the art of recovering data on your PC, you must understand how data is saved on your PC. When users delete and file on their PC, the address to that file goes to the Recycle bin. Therefore users can simply go to the recycle bin and click recover to get the file back.
But when the same file is deleted from the recycle bin, only the address is lost; the actual data remains on your PC. With iBeesoft Data Recovery, you can find all these lost addresses to your deleted files and eventually bring those deleted files back.
Steps to recover deleted files with iBeesoft Data Recovery
Recovering your deleted or lost files via iBeesoft Data Recovery is an easy and streamlined process. With this, you can recover all of your recently deleted data without fail.
Download and install iBeesoft Data Recovery on your PC.
Open iBeesoft Data Recovery and choose the files you want to recover, and click start.
Note: If you want to recover multiple files, choose all files and start the process. It may take a long time, but all files will be recovered.


Choose the drive where you wish to recover data.
Note: If the data was present in the desktop or downloads folder, choose the system drive. In case you have deleted the data from an external hard drive, choose that drive.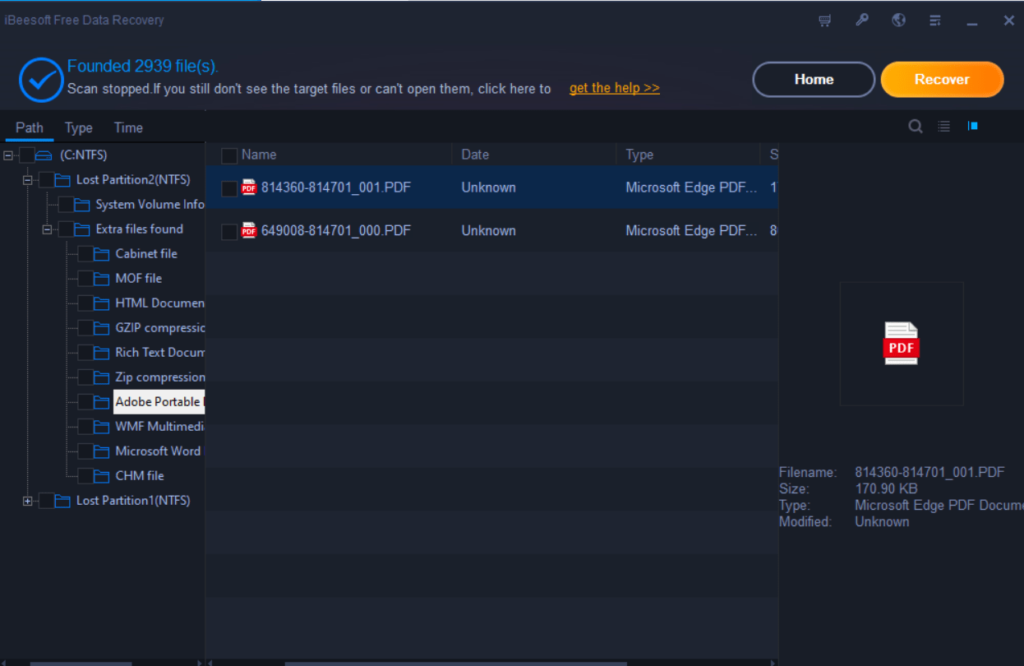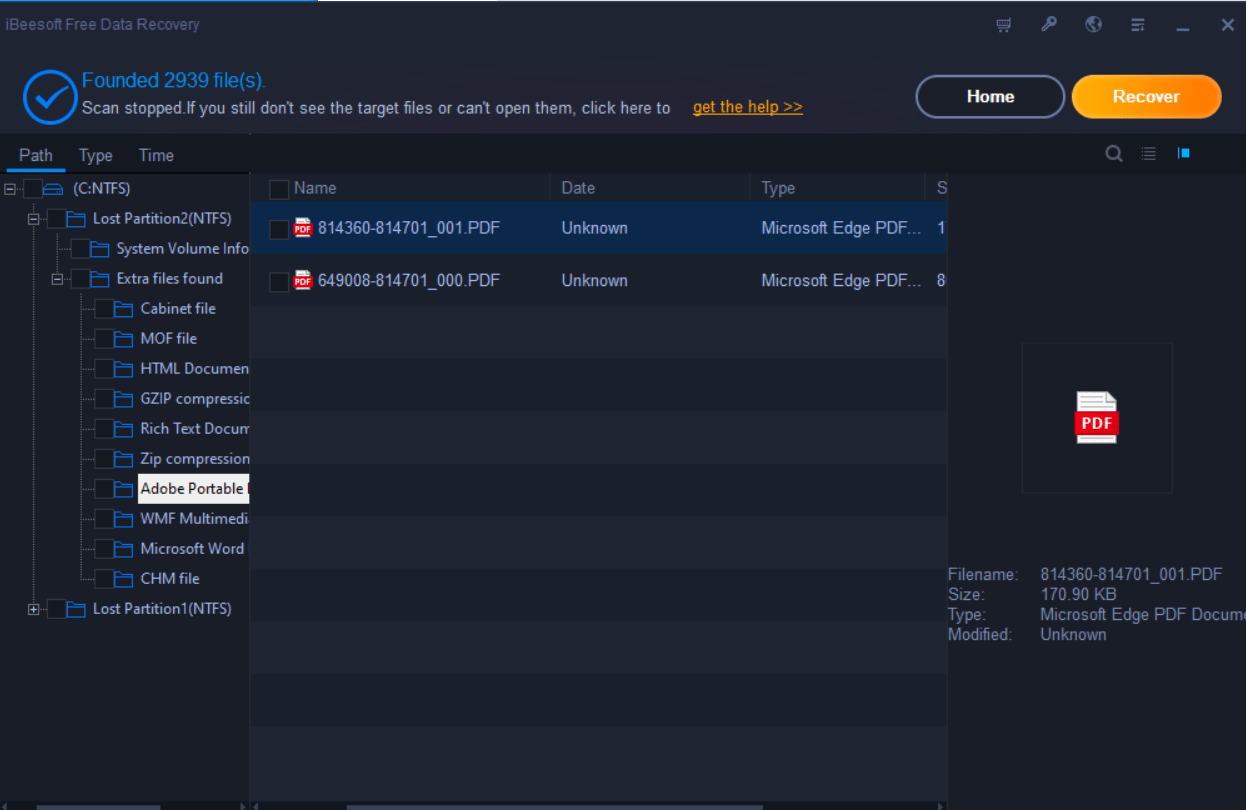 After the scan is complete, you will be presented with a list of files that are recovered. Choose the files which you wish to save and click recover.
Choose a location where you wish to save your recovered data.
Tips to avoid data loss
Even though there are many great data recovery solutions out there in the market, it's better to be alert and avoid any data loss in the first place. Down below are some tips you can keep in mind to avoid such mishappenings.
Always double check before deleting any files.

Always keep a backup copy of your important data.

Keep backups in cloud storage.

Do not use an external drive to save important or crucial data.

In case of any data loss, do not use the drive, and use iBeesoft Data Recovery to recover your data.
Conclusion
As you see, recovering your lost or deleted files is not that hard if you have the right tools to help you out. I recommend users double-check before they delete anything on their PC. And if they do, they must take the help of such data recovery software to get their data back. iBeesoft Data Recovery comes with a free version that can recover up to 2GB of files. And in case the deleted files are larger in size, you can purchase their premium plan, which is quite affordable. Now you don't have to worry about your lost data, as now you know how to recover it, in case you delete any of it accidentally!