The Indian smartphone industry registered 18% YOY growth in Q1 2021 with overall shipments touching 38 million units, according to the International Data Corporation's (IDC) data. With the fluctuating performance in the smartphone industry owing to the coronavirus pandemic, Xiaomi is one of the few brands which has been on an upward spiral and has retained its No.1 position in the country.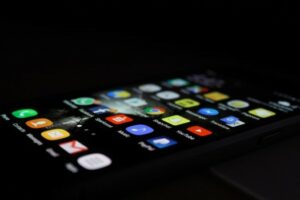 Xiaomi, a Chinese tech giant, made a disruptive splash in the Indian market since its entry in 2014. Not only did it create cut-throat competition with established players like Apple and Samsung, it also went on to make some local Indian companies redundant. Today, it holds the highest market share of 26% in the smartphone industry (Source: Counterpoint Research Q1 2021). It surely has mastered the success formula of giving customers the specs that matter in an awesome looking handset without compromising on the performance at a jaw-dropping price.
Here are some of the other reasons why Xiaomi is the fastest growing smartphone brand in India:
Quality products, honest pricing
Xiaomi has not left any stone unturned while bringing new features, improved design, fast charging solutions, enhanced camera technology to the Indian consumer and all that within an affordable price range. And now with the surge of 5G technology, Xiaomi is gearing up to ride the new wave with cutting-edge innovations and disruptive trends.
The Redmi 10T at a starting price of Rs 13,999 is the 5th model in the Redmi Note 10 series and will be the cheapest redmi 5G phone in India. It checks all the boxes of performance with a triple rear camera setup, a MediaTek Dimensity 700 SoC, a 5,000mAh battery and more.
Heightened customer confidence
Xiaomi's incessant focus on the entry-level segment has earned the brand a hefty reputation. Their lazer-sharp attention to the emerging needs of the young Indian market as well as their commitment to the Make-In-India initiative has cemented their position as a thriving mainstream brand in India. By bolstering consumer confidence in the budget segment with the Redmi mobiles in particular, they have ensured that existing customers looking to upgrade to mid-segment and premium phones like the Mi 10, Mi 11 and Mi 11X, will naturally turn to Xiaomi as an obvious choice. The Mi 11x is a classic example of a mobile priced under 30000 which comes with the latest Snapdragon 870 processor, 5G connectivity, large 4520 mah battery, 33W fast charging (100% charge in 52 minutes), smooth 120Hz high refresh rate AMOLED display, 48 MP main camera and speakers with Dolby Atmos.
In Depth understanding of customer
Xiaomi is one brand that was able to tap into the largely under-served segment of the market in 2014 and come up with standout specifications to lure the frugal consumer. As a consumer-centric brand, they understand the customer hot buttons and meticulously tailor their phones to match this.
The Mi 10i, at a starting price of INR 20,999, is one of the new entrants to the budget redmi 5G mobiles and comes with a string of noteworthy features like an outstanding mega 108 MP rear camera, Qualcomm Snapdragon 750G processor, 120Hz intelligent and smooth display, 4820mah battery with 33W fast charging.
Aggressive Online selling and Flash sales
Xiaomi was one of the first brands to extensively leverage the online selling model in India. The flash-sale concept was a revolutionary step for them. It works on the premise of giving a short window to the consumer to purchase a new mobile online thereby creating an urgency and desire for the product. In addition, they have an ardent following of Mi Fans and leverage viral campaigns prior to any new product launch.
Diversified portfolio and multi-segment presence
Shedding its image of a budget mobile manufacturer, Xiaomi is soon emerging as the fastest growing premium smartphone brand in the country. They have managed to achieve 8X growth and now hold 14 per cent market share in May 2021 in the Rs 20,000 – 45,000 category. This is primarily owing to new mobiles launched such as Mi 10i, Mi 11X series, and the recently launched Mi 11 Lite. The MI Lite is a 5G mobile at a starting price of Rs 21,999 and comes with Qualcomm Snapdragon 732G processor, 6GB RAM, 128 GB ROM expandable upto 512 GB, 4250mah Li-Polymer Battery, 64MP triple rear camera with Tetra-Pixel technology and 23 Director modes, and is sleek and light-weight too.
As India's No.1 smartphone brand, Xiaomi stands firm in its promise to the Indian market and can be the best choice for users looking for all-round performance at comfortable pricing. The latest collection of Xiaomi's Redmi mobiles is available at the Bajaj Finserv online EMI Store. When you shop there, you can enjoy a smooth purchase from the comfort of your home and avail of home delivery in 24 hours. And with the EMI scheme, your purchase cost gets broken into smaller installments which can be repaid over a flexible tenor from 3- 24 months.