We take screenshots every now and share may it be for saving a dank meme or something like a proof or something that you want to remember. You can take screenshots on your device in just a moment but are they interesting though? You might have seen cool mockup screenshots in YouTube videos where the screenshots are perfectly placed in the device frame in its entirety. I know it is cool but do you know how you can do it too? Well, an app called Snapmode will be of great help if you are looking to add device mockup in screenshots so here's what you should know about this cool app that turns your screenshots into something very interesting to have a glance at.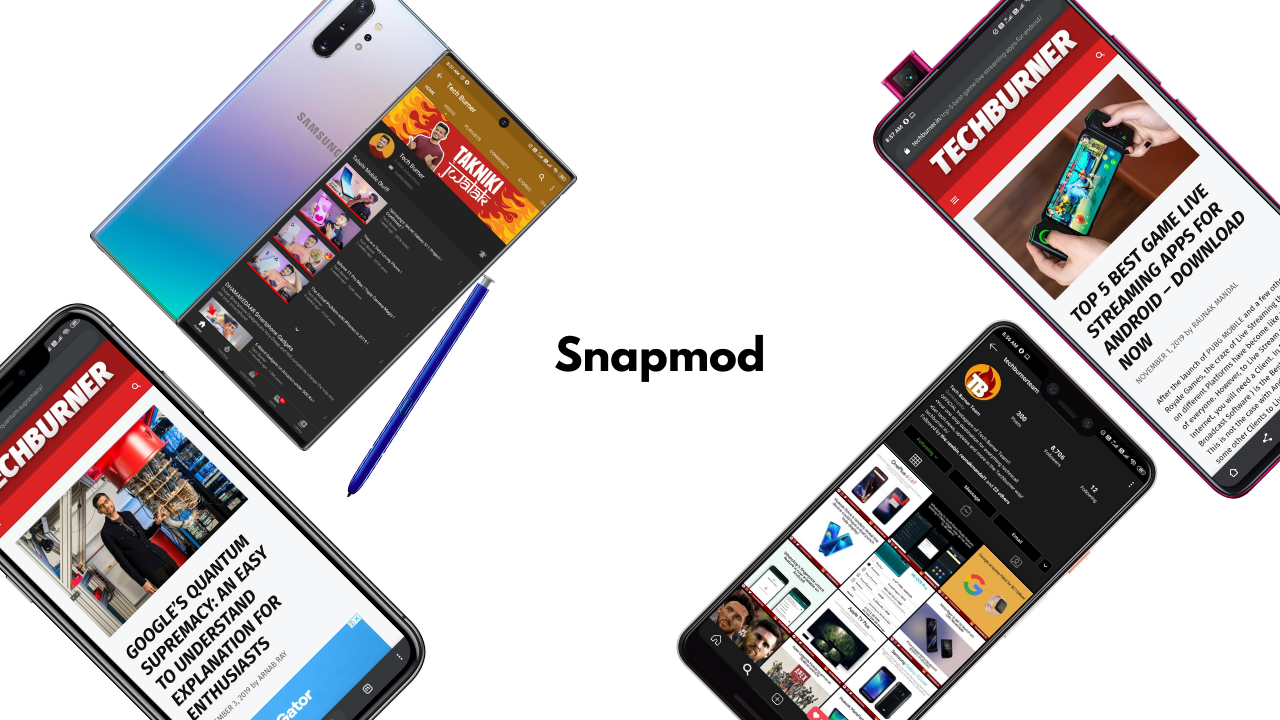 Device Mockup Screenshots With Snapmod App
To give you an idea about this app, it adds your screenshots with the chosen device frame such as OnePlus 6 or Samsung Galaxy Note 10. Here, you already have a screenshot of something that you want to sprinkle with something exciting. When you open the Snapmod app, it gives you options to choose device frames from brands like OnePlus, Apple, Meizu, OPPO, Google, Samsung, and others. When you select the brand, you see a list of smartphone models which are actually device frames in which the screenshots will be added.
If you download a frame of say Samsung Galaxy Note 10 and add a previously taken screenshot, the app will show it as if you actually have the phone and the screenshot on it rather than just a bare screenshot. You can check out the mockup screenshots I clicked with Samsung Galaxy Note 10 (device frame). Note that the original screenshot was taken on OnePlus 6.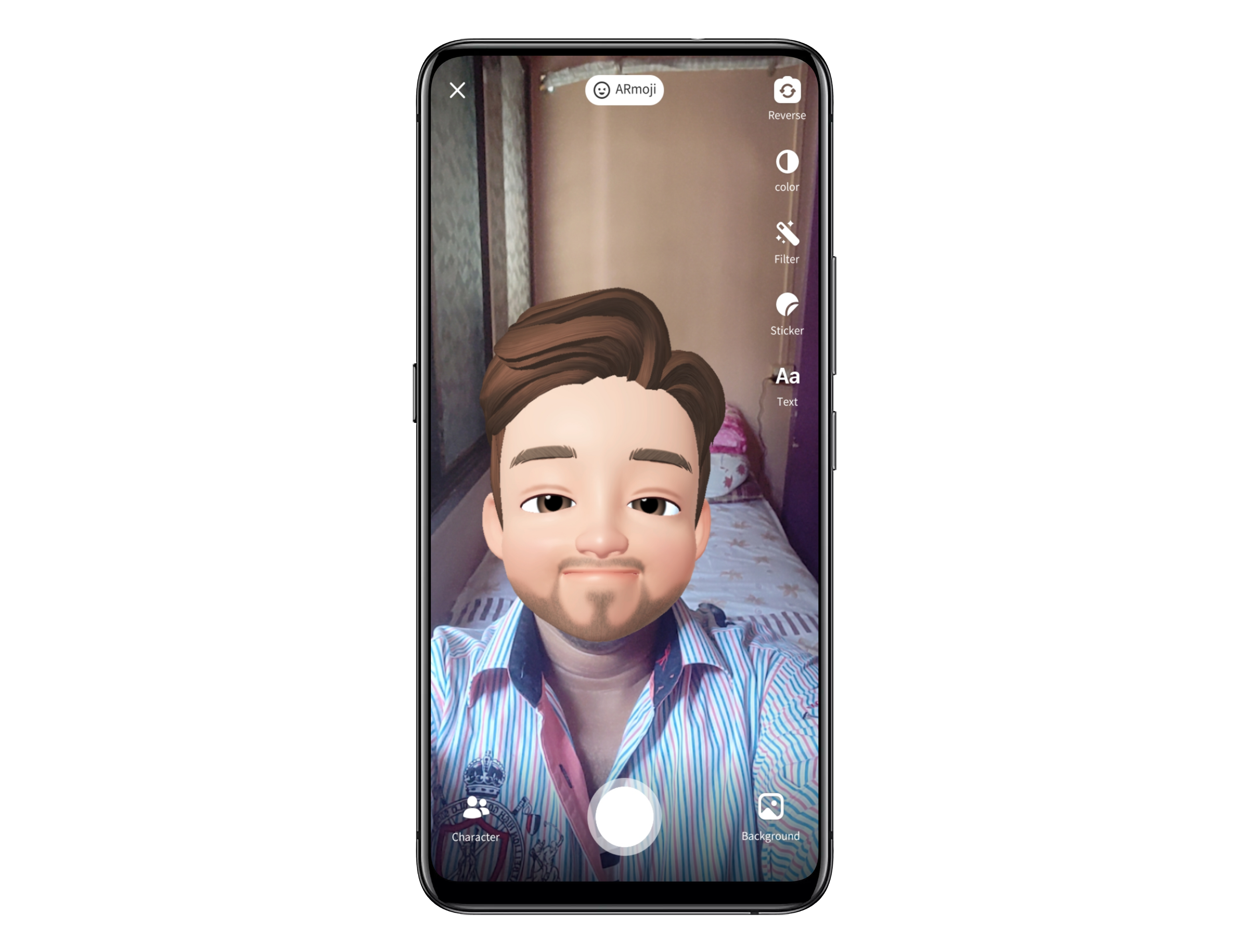 How to MockUp Screenshots with Snapmod App:
Using Snapmod isn't that of a bigger deal since the app is easy to use and you can follow the procedure mentioned below to get it done.
Step 01: Go to the Google Play Store and download the app.
[googleplay url="https://play.google.com/store/apps/details?id=cn.gavinliu.snapmod"]
Step 02: Next up, open the app and skip away from the introduction to see a device frame.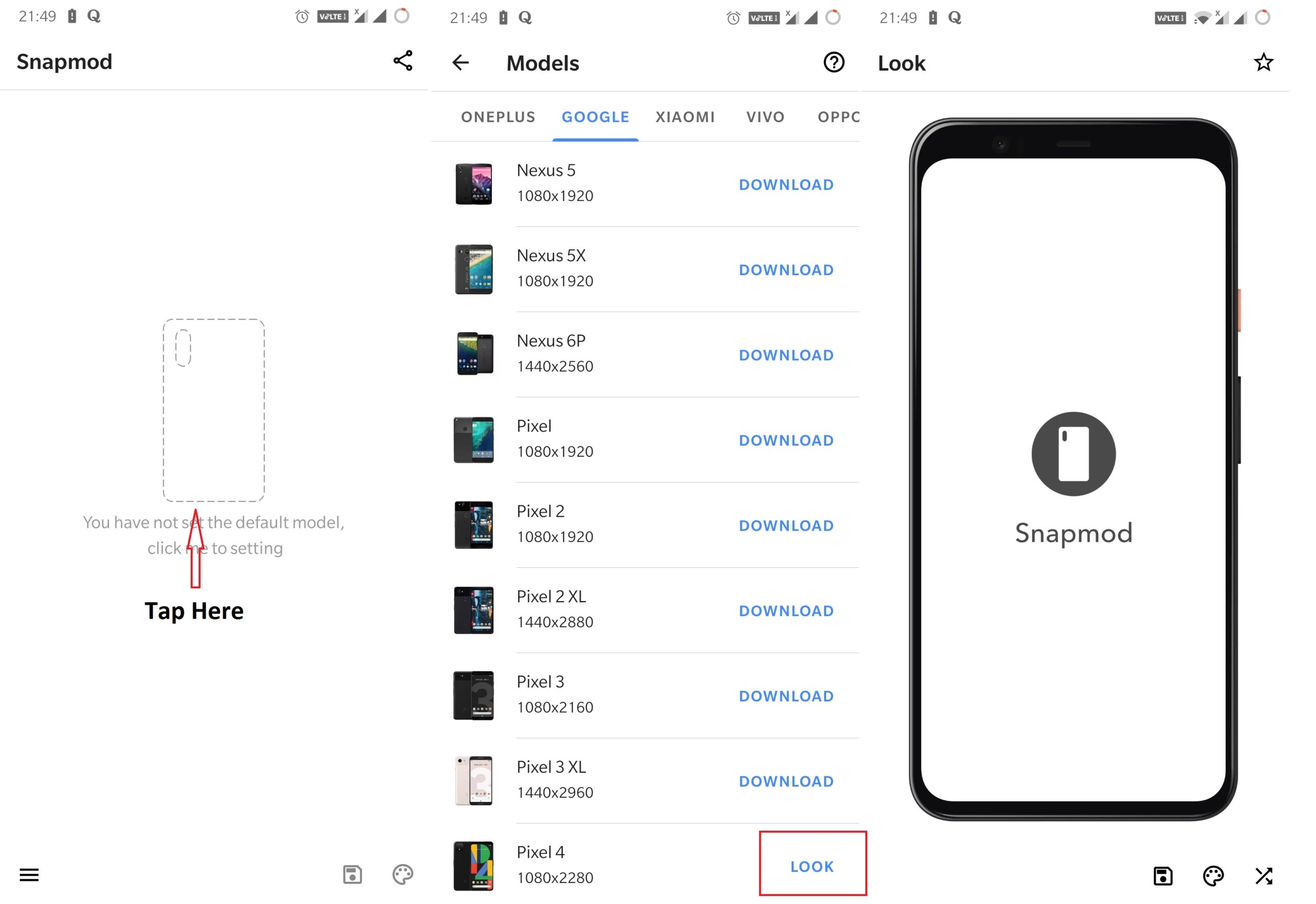 Step 03: Tap on the device frame where you will get a list of smartphone manufacturers and models that you can search for and hit the 'Download' button against it.
Step 04: Once the mockup is ready, you'll see a 'Look' button against the downloaded mockup so click on it.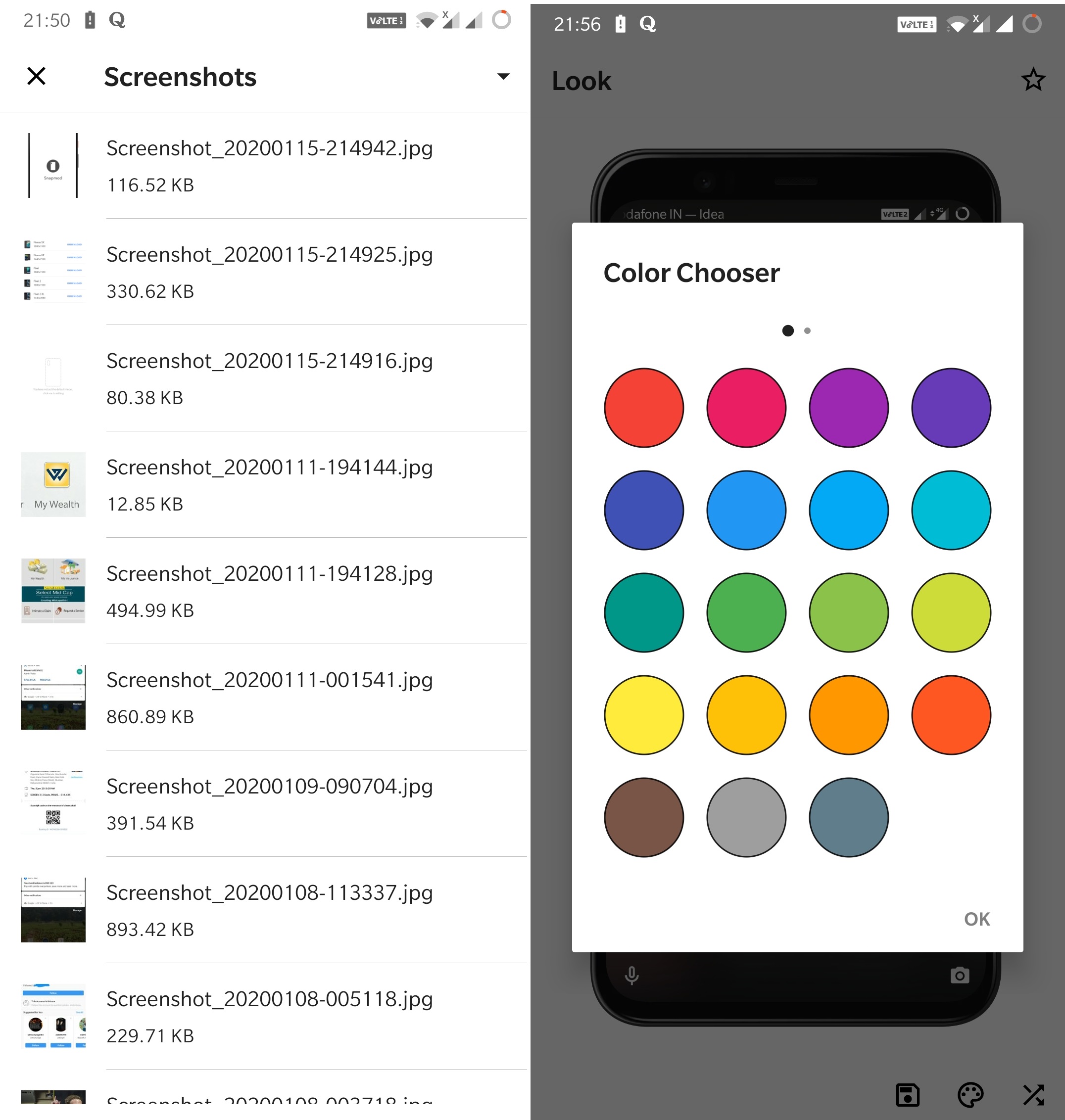 Step 05: Next up, you need to search for the screenshot that you can impose on top of the mockup.
Step 06: You can hit the 'Color Chooser' to change the background color, hit the 'shuffle-like icon' to show just the front side or both sides of the phone.
Step 07: Tap on the 'floppy' icon to save the file in the gallery and it is done.
The End Result