Kindle is a subscription-based e-reading app marketed and owned by Amazon. One can read various books, novels, comics, magazines, newspaper cover, and a lot of more content online with Kindle. Moreover, Kindle supports not only digital editions but also the PDF that users may have created themselves.
A third-generation Kindle update supports the PDF format too. However, in the first and second-generation Kindle edition conversion from PDF to Kindle format may require a little extra effort. Once you successfully learn how to convert PDF files to Kindle format, it would help you a lot to ease down the reading process. You then would not require to adjust the size of the document every time to fit appropriately into the screen.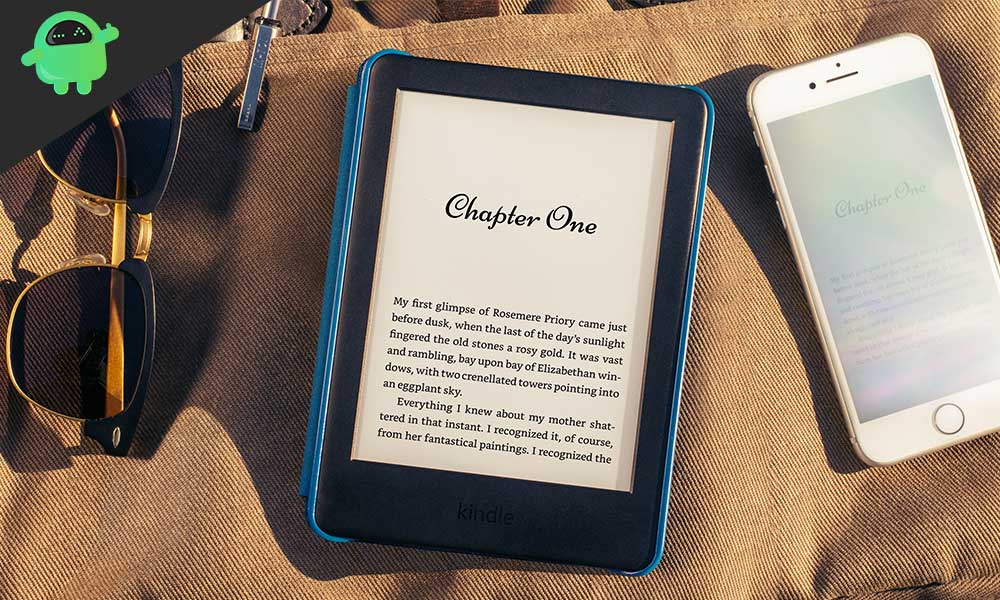 Why would you require to convert a PDF file to Kindle format?
PDF or Portable document files are illustrational formats that consist of data in the form of text, images, links, etc. As Kindle recognizes digital books in a limited format that includes, ".txt, .mobi, .azw, (Kindle proprietary format) and .prc." So, to conveniently read a PDF in the Kindle, you would require to convert it into one of these formats. By converting a PDF file to Kindle format, you can enjoy the advantage of annotations, variable font size, and Whisper sync. Also, it keeps you free from zooming every time on some specific area of a PDF to read it clearly on Kindle.
How to Convert PDF files into Kindle format?
The two basic and most accessible ways which you can follow to Convert PDF file into Kindle format are:
Converting the PDF to AZW and then transferring it to the Kindle device.
E-mailing the PDF to Amazon. It will convert it into AZW format and later transfer it into a Kindle device.
Method 1
Today, the 3rd generation Kindle devices have native PDF support, so converting a PDF into AZW format with an external program is no longer required.
For files that are in word or some other format, it necessary to convert them into PDF and then afterward transfer it into a Kindle device. For doing so:
Open the File in its original location and format.
Now go to File > Print and then select novaPDF as a printer and proceed by clicking on Print or OK.
Select the Saving location in the Save PDF file window and then click on OK to start the file conversion process.
Now connect your Kindle device via USB to your computer. You may now see the Kindle icon on the device list.
Now either drag and drop the PDF document on the Kindle device icon or copy & paste
Once the file transferring process gets completed, you can open it using the Kindle default PDF viewer.
Method 2
You can also transfer a PDF directly to Kindle without requiring a wired connection. While the process is on, Amazon will itself convert the PDF file format to the Kindle format. However, before that, Amazon requires you to verify the e-mail address you use for sending mails. Also, all of the independent Kindle accounts have a unique e-mail address, for example, yourname@Kindle.com. Before you move on to any of the steps below, make sure to set up your unique receiving address in Kindle. For doing so,
Go to Kindle and look for the section dedicated to E-mails.
Then click on the edit information link and enter your name in the dedicated part of the e-mail.
You would require to configure this e-mail address in the novaPDF too. The best is that you may create a printing profile that will send your PDF to the Kindle address. Make sure you set the printing profile as active. Also, ensure the printing profile that defines you must get modified in the Profile Manager Window.
Now follow the steps given below for the further process:
On Amazon, visit the Manage your Kindle page.
Now enter the e-mail you would use to send the PDF form and then click on Add address.
Further, you would require to generate a PDF file from the original format (i.e., Word or Notepad). Once created, it will automatically get sent to your Kindle dedicated e-mail address via your e-mail.
You can also manually compose the e-mail to send the PDF to Kindle. Let's discuss how:
Open G-mail or your preferred e-mail app and click on
In the Recipient field, enter your Kindle dedicated e-mail address, or the address of the Kindle user you want to send the File to.
On the Subject field, type Convert if you want to convert the PDF file into native Kindle format i.e., AZW.
Now attach the PDF file through the attachment icon in the e-mail box and click on the Send
Amazon will auto-convert your PDF into AZW during the sending process. The sending process might take a few minutes or hours, depending upon the size of the PDF.
NOTE: Some complex and advanced style PDF files may lose or miss some formatting during the conversion process. For avoiding this, either follow the steps from Method 1. You can also send the File directly with leaving the subject line blank.
Method 3
You can also convert the PDF file to the Kindle format (AZW) using Stanza.
Firstly, Download and Install Stanza on your computer.
Plugin your Kindle device with your computer through a USB cable.
Now go to Stanza and open the PDF or book you want to convert and send.
On the first left corner, go to File > Export book as > Amazon Kindle.
Here Kindle will appear with a list with the first assigned name during the registration of it at Amazon.
Now once the AZW file is created after the complete conversion process, select and copy it to your Kindle device.
Method 4

If you want to convert a bulk of PDF into Kindle format, the best tool you can use is Calibre. Calibre is an open-source and free to use the e-book collection manager tool. It supports several file formats including, FB2, HTMLZ, LRF, MOBI, EPUB, LIT, and a lot of others. Using this tool, you can convert e-books and can save your preferred format into e-library.
For using Calibre to convert PDF in Kindle format, and send it to the device, follow the steps given below:
Download and install Calibre into your Computer/Laptop. Make sure you have connected your system with the Kindle device with USB.
Let the system recognize the Kindle device.
Now add the PDF file to the Calibre library and then click on the Send to device
You can see those PDF in Kindle within a few minutes.
You can use a few other apps like Online converter, PDF2Kindle, and other similar.
For a Kindle reader and, more importantly, reading lovers, it is an advantage to access all their reading material in Kindle. No matter they are already a part of Kindle or somewhere in other formats like PDF.
The Kindle 1 and Kindle touch (1st & 2nd generation) supports formats like .awz.txt, .mobi, or .prc. However, the 3rd generation Kindle device supports all PDF file formats natively. So if you too rely on Kindle and want to convert PDF file into its native format, then the above information will help you along. If you have any queries or feedback, please write down the comment in the below comment box.