The minimalist trend wants you to keep things simple, clean, and easy. The same way your Mac Dock is available with full of many app icons. It looks stuffed and unorganized. You can remove the app icons on your mac dock easily and keep your dock look simple and clean.
It is very easy to remove and clean the mess on your mac dock. Removing the app icons has no impact on app working and use. You can remove the icons from the dock, and it will not uninstall the app or remove the app.
How to Customise your Mac Dock by Removing App Icons
Let's see what the steps involved in the process of removing the app icons on the mac dock are.
Open your Mac

Look for the app icon you want to remove

Click and hold on the icon

Now drag the icon aside the dock by holding the click until you see the "Remove" text on top.

Release the app icon to remove it from Mac Dock

Repeat this step with other icons which you want to remove from your Mac Dock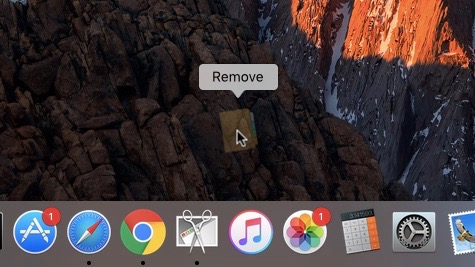 If you have any application open and running, then it will show a small dot underneath the app icon in the dock. That means it is currently in use or running or open, so you cannot remove it from the dock.
Besides that, there is an exception to this if you have disabled the app status icons in the system preferences. That means it will not show you that black dot underneath the app icon, and you will not get to know about either the app is open or running.
Apart from this, there are some icons that you can not remove from the mac dock that is Finder, Trash, and active apps.
The above application is applied to only Mac OS and Mac OS X. It depends upon the versions you use, which vary small things. Like in earlier versions of Mac OS, when you click on the app icon from your dock and drag it away. You need to hold a bit to show the cloud on the top of it, and it will not show you the "Remove" text on the top of the screen. You can simply remove the icon by dragging it away and drop which will give you a proof of little sound effect.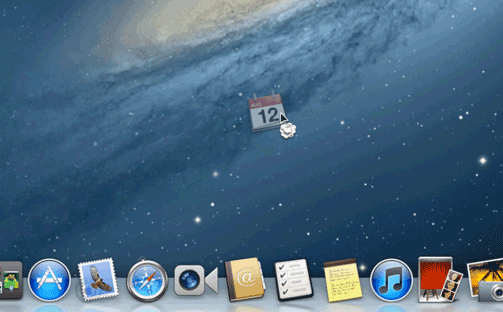 Adding app icons to your Mac Dock is as simple as removing. You just have to click and drag the app on the Mac Dock to add it to Mac Dock. If you change your app icon settings too often and regret the changes you made, then you can reset Mac Dock icons with a default set of icons.
There are so many customizations allowed by Apple iPhone, iPad, and Mac OS. Let us know your favorite Mac OS customizations in the comment section down below.