We all feel the urge to dive into digital journeys from time to time. But we don't always have the luxury of becoming devoted to it and playing regularly. AAA adventures can hook, and it isn't suitable for everyday life, especially if you can't control the desire to enjoy them.
As for the best web games, you can get addicted, too. But they usually consist of micro-rounds. Such titles will make you entertained and happy faster than any top project. Additionally, you won't have to download and install them!
We've compiled a list of free time-killing toys. Check them out. Then add them to bookmarks to quickly access them when you feel like it.
Hunting for Cool Journeys: A Short Guide
How can you find the best entertainment options out there? There are too many adventures and genres. The variety makes it harder to choose. Checking everything game sites offer will take forever.
Here's a secret strategy you might already know (as you're reading this article):
Look for ready-made top lists (according to the platform, year of release, developer, etc.)

Read the description

Try the ones that appeal to you the most
Below are popular online games of 2023. Dive into the unknown and have fun!
Best Browser Games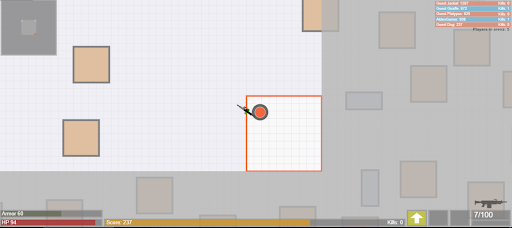 It's a fast-paced multiplayer with a minimalistic design and extremely hooking gameplay. Looking at a field from a top-down perspective, you enter a round filled with fighters. All are very aggressive; finding a safe place is hard. But that's the whole point. Venture to the most violent place, shoot at your enemies, and improve your tactics.
Here're a few tips to power you up:
Never freeze.

Bullets will fly around. Stopping makes you a perfect target

Shoot and run at the same time.

It's hard to predict the trajectory of your hits if you move. But if you learn to do it, it'll be easier to get rid of slower opponents

Use the environment to your advantage.

Take cover behind blocks and jump from corners to catch others off guard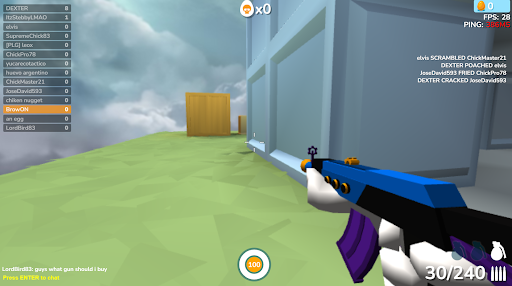 This shooter is a perfect option to play with friends. Just imagine eggs instead of human-like fighters! But their shell is tougher than it seems. It can withstand a couple of hits. But then it cracks, and the yolk explodes! It looks cruel, but the sound effects make it funny.
It's a popular adventure with lots of participants and updates—new modes (battle royale, team-based, etc.), customization opportunities, etc. By the way, the website it's published on has many other cool toys. Have a look. Use a VPN to unblock them (e.g., in the office, at school – anywhere).
Surviving in the wildland is difficult. Especially when you get there empty-handed, with monsters coming at you immediately, head to the nearest tree or stone to gather some resources—craft tools and weapons to be more effective in building and protecting yourself.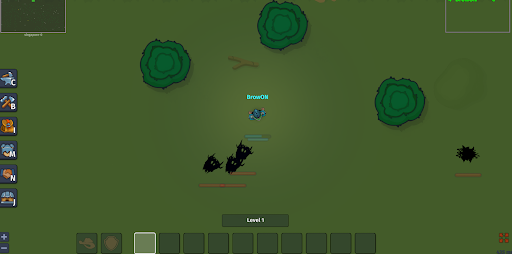 Beasts come from someone's nightmare, that's for sure. Bats, dragon-like flying creatures shooting with fire… And these are only NPCs! The map welcomes many other players, too. They're mostly aggressive. But you can unite your surviving efforts, especially if you enjoy the title with friends. Cooperation is the key to becoming effective in this challenge.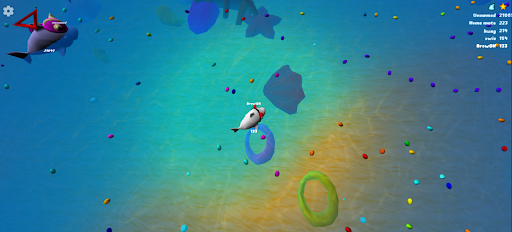 It's one of the best toys on our list of online games. Meditative and hooking, it offers simple gameplay. You'll become a shark in a vast ocean filled with food and fish. Swim for colorful blobs to become bigger. Attention: the larger you become, the slower you move. It's good news. You'll be small at first, so others will be happy to consume you. Run away using your speed advantage!
Customize your creature before you dive in. Choose the color of your skin and accessories. Headsets, hats, devil horns: items for anyone's taste! For no-mouse users: try a touchpad. Double tap to start swirling and rush forward.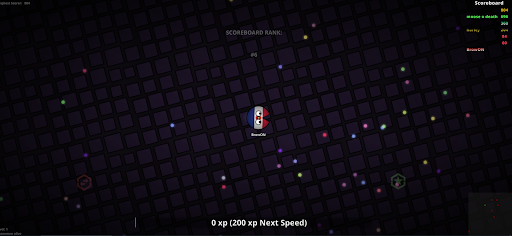 The legendary adventure jumped from arcade machines into our gadgets! It now exists in a browser form. At hand whenever you need it, the toy has new features. You'll control a circle with eyes and a mouse, as usual. But instead of a labyrinth, you'll wander around a big field. It's rich with food: collect blobs to earn more points! A tip: there are also boosters to give you temporary superpowers. Don't forget to use them!
Other players make it challenging to stay in the round for a long. The explanation is simple: devouring rivals is way more rewarding than collecting dots. So, eat your opponents if you can, and stay away from more skilled ones.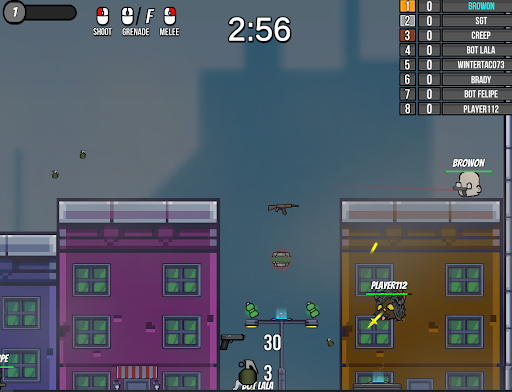 It's a good online challenge to play when bored. This shooter is dynamic and offers classical mechanics. Jump around, aim, fire, and take down enemies. If you die, respawn and continue the struggle! The key to success is to master the controls:
LMB to shoot

RBM to use melee abilities

F to throw a grenade
Learn the combination of these buttons to make your gameplay as smooth as possible. When your fingers know what to press, you'll become unstoppable!
A game like chess but with modified rules is sure to be addictive. It takes the best from the classical challenge but adds multiplayer elements. Controlling a King, you explore the board and collect coins. They'll allow you to summon other chess pieces. Everyone moves according to traditional rules: bishops – diagonally, etc.
After entering a new cell, you'll have to wait for a few seconds. This is a dangerous moment: you're extremely vulnerable, and other players can eat you. At the same time, this is how you can get rid of your enemies, too. Just watch around and earn points to climb to the top of the leaderboard!
Wrapping Up
Now you have the list of the best browser games for this summer. Single-player, 2-player, 4-player, etc. They'll be satisfying for kids and adults alike. But web adventures rarely offer a multilayered story behind them. They're more about gameplay and action rather than plot.
If you want to get really engaged, opt for AAA projects. For example, you can dive into a series of Batman titles. We have an article that explores all popular ever-existing creations on different platforms.