Millions of anime fans around the world depend on 9anime for their daily anime fix. Recently, some users have reported difficulties loading the site. Especially if you have been eagerly looking forward to a new anime episode, this can be frustrating. In 2023, there are several solutions to fix 9anime not loading. Throughout this article, we'll explore the reasons why 9anime might not be loading and give you practical solutions to fix it.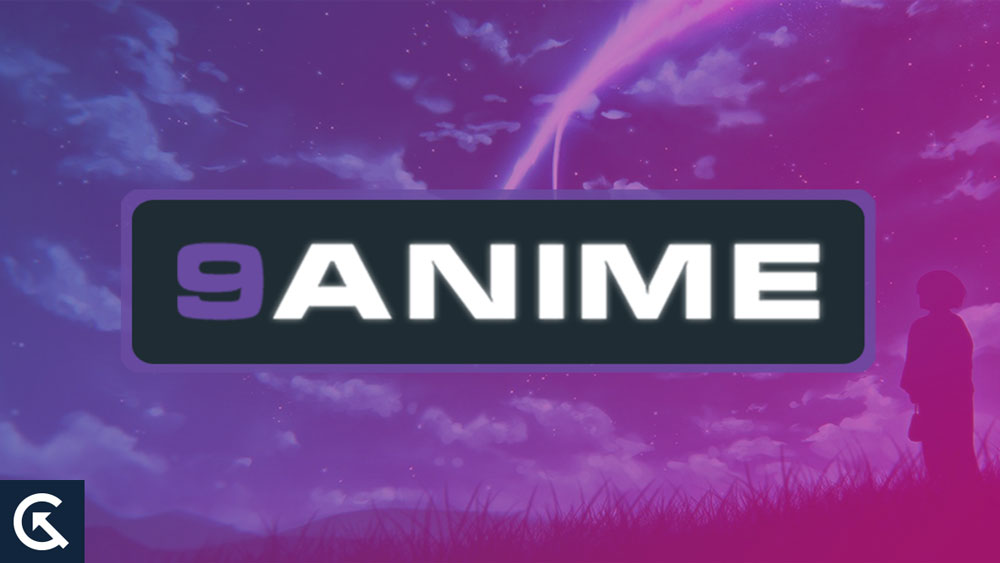 Reasons why 9anime may not be loading
The cause of 9anime's inability to load must be understood before we can move on to the solutions. These include:
Internet connection issues – An unstable or slow internet connection can make 9anime take a long time to load.

Browser compatibility – It is possible that 9anime is not compatible with certain browsers or browser versions, which can result in the site not loading.

Ad blockers – Some elements of 9anime may be blocked by ad blockers, which can interfere with loading.

DNS issues – This can prevent the browser from connecting to the 9anime server, preventing the site from loading.

Server issues – The site may not load if the 9anime server is down or experiencing technical difficulties.
Solutions to fix the 9anime not loading problem
In order to get 9anime up and running again, let's explore some practical solutions to solve the problem.
Fix 1: Check your internet connection
First, make sure your internet connection is working before trying to fix the 9anime not loading issue. It is possible for the site to not load at all or to load slowly when you have slow or unstable internet connections. If you experience problems loading other websites, check your internet connection. If other websites load quickly, then 9anime may be at fault.
Fix 2: Disable ad-blockers
9anime may not load properly if you use an ad blocker because they block some elements. See if the site loads properly after disabling your ad blocker. In your ad blocker settings, you may need to add an exception for 9anime if it loads after disabling your ad blocker.
Fix 3: Try a different browser
Try using a different browser if you are experiencing the 9anime not loading problem. Some browsers or versions of browsers may not be compatible with 9anime, which can cause the site not to load. If you are experiencing an issue with your browser, try using a different one.
When 9anime is not loading, you may need your browser's cache and cookies cleared. Your web browser's cache and cookies can become cluttered over time, which causes websites to load slowly. Here are the steps to clearing your browser cache and cookies:
Open your browser settings

Find the option to clear your browsing data

Select the option to clear your cache and cookies

Restart your browser and try loading 9anime again.
Fix 5: Change your DNS settings
You may be able to fix the 9anime not loading issue by changing your DNS settings if you are experiencing DNS issues. You can change your DNS settings by following these steps:
Navigate to your network settings

Go to your DNS settings and change them

Use a public DNS server like Google DNS or OpenDNS

Don't forget to save your settings and try to load 9anime again.
Fix 6: Check for server issues
There may be a problem with the 9anime server if none of the above solutions work. You can see if other users have reported issues with the site by checking online forums or social media platforms. The 9anime team is likely working on a fix if there are widespread reports of server issues. As a result, all you can do is wait for the issue to be resolved.
Fix 7: Use a VPN
A VPN can help you if you're still experiencing the 9anime not loading issue. Internet service providers (ISPs) can block certain websites, including 9anime. By using a VPN, you can bypass these restrictions and access the site. You should choose a reliable VPN service to ensure your online safety and privacy.
Fix 8: Disable browser extensions
Add-ons or extensions may interfere with 9anime's loading if you have any installed. If the site does not load properly, disable all extensions and add-ons and reload it. In order to identify the culprit, try enabling each extension one by one after you have disabled them.
Fix 9: Update your browser
There can be compatibility issues with 9anime if your browser version is outdated. Check your browser settings for updates to ensure it is up-to-date. Try loading 9anime again if an update is available.
Fix 10: Restart your router/modem
Resolve the 9anime not loading issue by simply restarting your router or modem. Remove the router/modem from the power source then plug it back in after waiting a few seconds. Once the device has completely restarted, try loading 9anime again.
Fix 11: Try a different device
If you are still experiencing 9anime not loading problems on one device, try another. You can use this to determine if the problem is caused by a device or by your internet connection. Usually, an issue with settings or hardware is the cause of 9anime not loading on another device.
Fix 12: Use a different URL
You can try accessing 9anime through a different URL. There can be times when certain URLs become inaccessible or blocked. Find alternative URLs for 9anime and see if they load correctly using a search engine.
Fix 13: Wait it out
Some issues may resolve themselves on their own if none of the above fixes work. You can check if 9anime is loading properly later. While you wait, check out other anime streaming sites to satisfy your anime cravings.
Fix 14: Contact the 9anime team
9anime team should be contacted if you've tried all the solutions above and the problem still persists. It may be possible for them to offer specific advice or assistance to assist you. It's usually easy to find contact information on the 9anime website or social media.
Wrap Up
Ultimately, 9anime not loading issues can be frustrating, especially if you're passionate about anime. It is possible to restore the site's functionality by following the solutions provided in this article. So, that's how to fix the 9anime not loading problem. We hope that this guide has helped you. For more info, comment below and let us know.