Smartphones are definitely getting advanced every day but these devices are subjected to a number of issues and problems and are very sensitive to some like Allview water damaged smartphone. Water is actually the biggest enemy of any electronic device unless it has a water-resistant coating or so which means you need to protect the phone from any kind of water damage. But let's assume that you accidentally or deliberately or unknowingly dropped or threw your phone in water or dropped, spilled a glass of water or any other liquid on your device, it could cause massive water damaged smartphone situation. This is where we at GetDroidTips comes into rescue thanks to a much-acclaimed DIY troubleshooting guide that helps resolve some if not all such cases so follow to know more.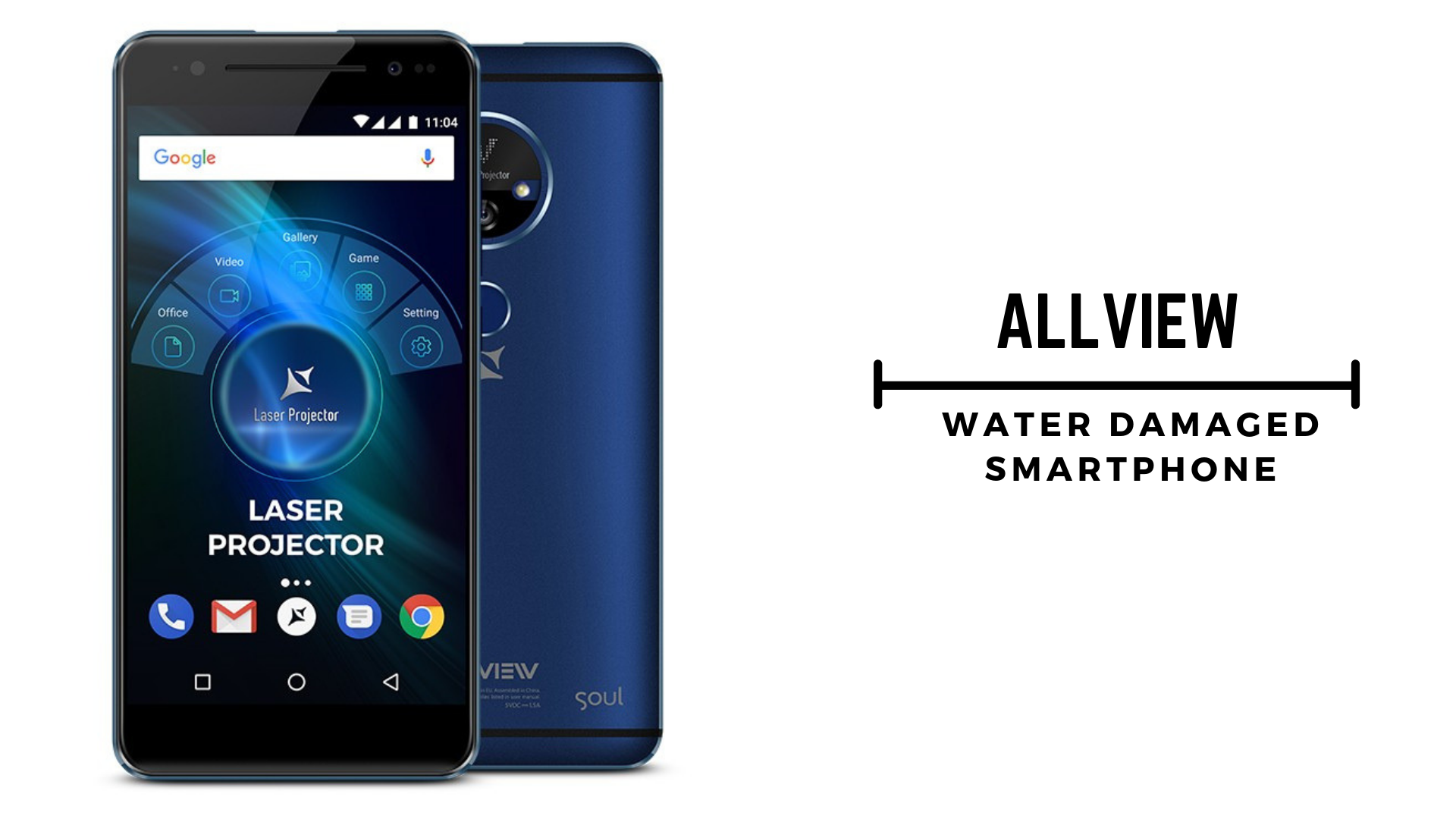 What are the precautions to take beforehand?
Before diving into the fact of how to fix a water damaged smartphone, it is imperative to know what are the things that can cause an adverse impact on the device and how to fix them. There are a number of things that you will have to keep in mind so follow it along.
First up, panicking can cause an adverse impact on the already water damaged smartphone as it raises the reaction time which is related to how it can spike up the damage if let it stay for more duration in water. Next thing to keep in mind is to avoid shaking or wobbling or moving the device as it can push the droplets into the internal circuitry which is highly sensitive and the same goes for pressing buttons or the touchscreen or elsewhere. Next, you shouldn't plug in the charger in such cases as water isn't a good friend to your smartphone and plugging it to a power source can cause an adverse impact on it such as a short circuit or the phone could end up in a fire in worst cases.
Another thing to keep in mind is to avoid using air blowers and even vacuum cleaner at this instances as the increased temperature due to air blower can either force the traces of water to escape inside or can increase the internal temperature which is another problem on a smartphone.
How To Fix Allview Water Damaged Smartphone?
Assuming that you have already dropped the phone in the sink, pond, pool, lake, or whatever you say, here's a traditional DIY method that can help fix Allview water-damaged smartphone but it is not guaranteed.
Step 01: Remove the device out of the water
You dropped the phone in water or say you or someone spilled water or any other liquid on your device. What do you do? The thing is, you must pick up the device and keep it aside on a dry surface at the earliest before doing anything else. The more the phone stays in contact with water, the more damage it can create so remember this.
Step 02: Remove the accessories & wipe it off
Next thing you can repeat is to remove the accessories that include memory card, SIM cards, phone case, back panel & battery (if removable) and all other stuff that you can remove without applying any force that could damage the phone physically as well. You need to wipe off these accessories as well since you will be inserting them in the device later on.
Step 03: Wipe off the exterior
You have placed the device on a dry surface. Without moving it much or shaking it, use a paper towel or tissue to wipe off the exterior of the device. Use the tissue to clean the ports and slots as much as possible but remember, you shouldn't push the tissue deep inside the ports and slots as it could force any droplets of water to escape into the internal circuitry where it can damage the phone extensively if it affects any sensitive components.
Step 04: Utilize a vacuum cleaner
The next step to follow is to use a vacuum cleaner to dry off and suck off any traces of water hidden around the port and the internal circuitry as well. Just use the hose/pipe to channel it around the device, around the ports, holes, slots, etc. Although refrain from overusing it as the force could actually yank off any crucial solder made on the motherboard if not done well.
Step 05: Try traditional ziplock and rice method
This is one of the handiest traditional methods that you will find across the internet when you are searching for methods to fix Allview water damaged smartphone. This method requires nothing much but a ziplock bag and a bag full of uncooked rice or you can try its substitute silica gel litter as well. Unzip the ziplock bag, put the phone inside and fill it up with uncooked rice or silica gel and zip it again. Keep it aside for at least 2 to 3 days without trying to unzip it and let it rest for a while.
OR
Step 05: Try isopropyl alcohol method
Another method that you can employ is to use rubbing alcohol or isopropyl alcohol that helps remove any traces of water, debris, corrosion-causing agents and whatnot. But the catch is, you must know how to dismantle the device to reveal its motherboard and put all pieces back together in a working state. This is why we don't recommend this method unless you know how to do it or have any previous experience dismantling the device. In such cases, you need to use a cotton swab and smear it with rubbing alcohol and use it to dab across the device including the motherboard. Since it is alcohol, it will evaporate without causing any damage while taking away any traces of water or corrosion-causing agents as well. Once you are done with the process, simply put all the components together and assemble the device as it was earlier.
Step 06: The resolution
If you performed the traditional method, here's what you need to do next. Open the ziplock bag and extract the device, connect the battery (if removable) and press the power button to turn it ON. This might take a few attempts. But if the phone doesn't turn ON, connect it to a charger and wait for a couple of minutes so that the battery could juice up a bit. Next, try to switch on the device now. If it turns ON, you are in for a treat but ensure that you keep a tab on the behavior of the device and report it to a service center if it goes south. On the other hand, if the phone doesn't turn ON, you'll have to take Step 07 for that matter.
Step 07: The final frontier
If nothing works, this must work. You need to report the water damaged smartphone issue to a nearby authorized service center if the phone is in warranty and you don't want to nullify it or a third-party service center which is cheaper to get a resolution on the same. Since water damaged smartphones require repair and even replacements, it will surely attract charges so be ready to pay upfront or as per the various payment options available at disposal.
Are there any preventive measures to avoid water damaged smartphone?
If you are willing to avoid water damage smartphone situation, there are certain measures you can take. First up, avoid getting near the water with your device as we have already mentioned that water is a bad actor on a phone. Next, you can buy a water-resistant phone case or cover which may not look dope but it will surely protect it from unwanted splashes of water or even a quick dive based on what quality of phone case you have bought.
If your phone is already water damaged and you aren't able to revive it, you can choose from a varied range of smartphones that have an IP rating which is a certification that dictates phone's water-resistance such as IP68 is water-resistant while IP57 is splash resistant and so on. If you aren't willing to pay much for a phone with a certified IP rating, you can always choose from a range of smartphones with 'uncertified' resistance against water.