Global Positioning System or GPS is a location-based service that allows the user to track his/her location anywhere on the Earth. In fact, we now have more than just tracking the location such as tracking the route to the destination, explore places, street view, etc. But what if your phone is having a GPS problem? What to do if the phone is facing trouble tracking your own location or if the results aren't accurate? Well, as always, GetDroidTips brings a list of ways that users to use to fix BQ Mobile GPS problem on their devices without further ado.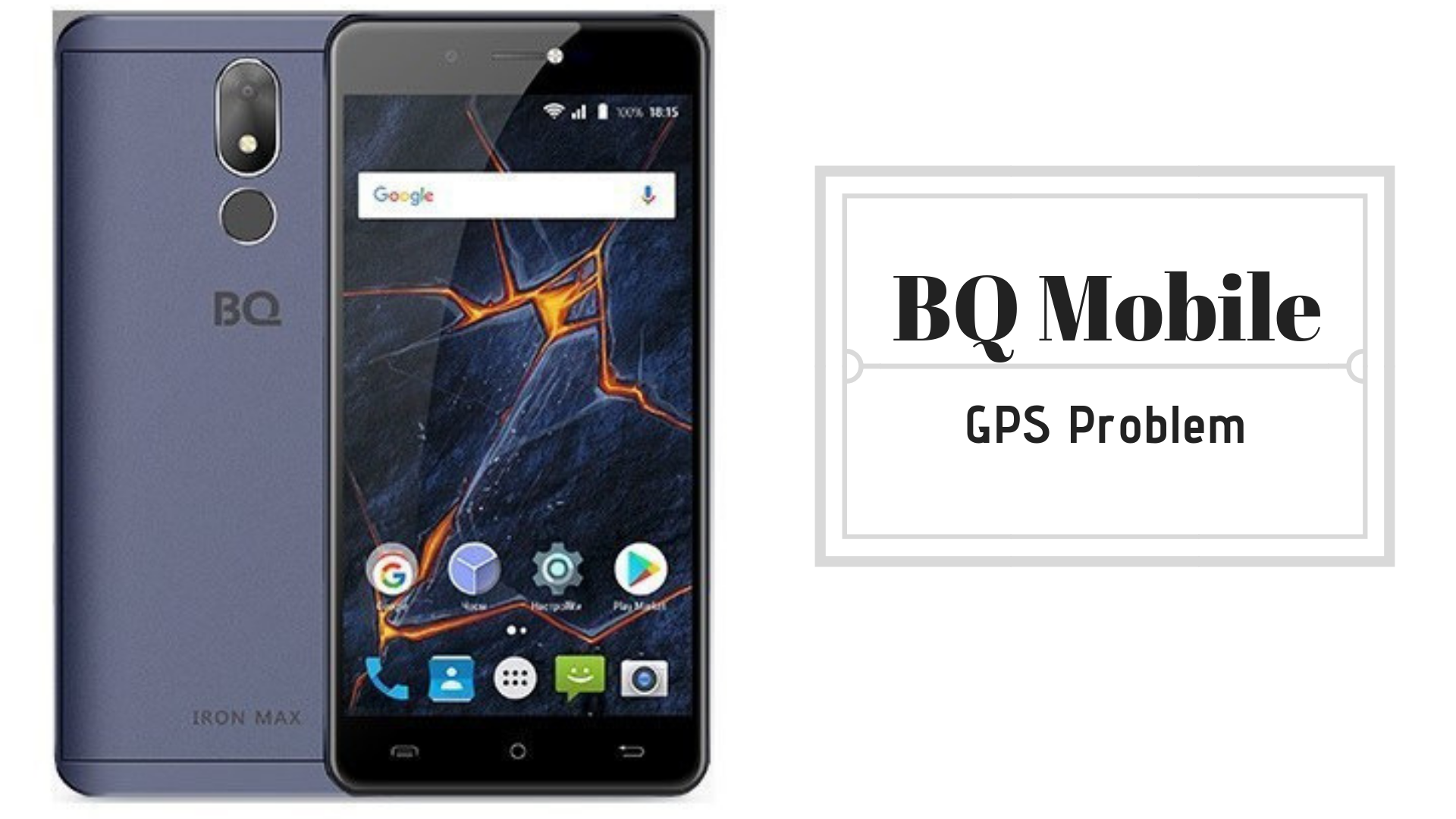 How to fix BQ Mobile GPS problem?
Let's see what can we do to fix the GPS problem on your BQ Mobile devices although this troubleshooting tips and tricks can be utilized with all other smartphones if you will.
Reboot GPS
Well, there's no rocket science here. Can't get the GPS or Location turned on even when switching it ON? Or if it turns on but doesn't do anything rather than simply being turned on? You need to reboot the GPS by toggling it to Off and turn it back on. That's probably it and this might work in most cases if the problem is a minor software glitch or bug that occurred when you turned it ON and that's it.
Toggle Airplane mode
Similar to toggling GPS as aforementioned, airplane mode might work wonder in this case too. This is because airplane mode disables all cellular networks and that is what might help avert the GPS problem at least for the time being. You can turn it ON by dragging down the notification panel and turn it back OFF. Now, check if the GPS is working or not or you can move towards other steps in this troubleshooting guide.
Reboot the device
If toggling GPS/Location or airplane mode didn't help you, this troubleshooting technique will definitely help you avert the issue. This is because the system might be experiencing overloading that leads to app or system crash, etc. This is the reason why we recommend our users to reboot the devices everything they face any problem because it will either eliminate the error or it will depict if the method works or not so that you can move to other sets of tips and tricks.
Turn on High-accuracy mode
If you have this particular feature disabled, this might cause the location-based results to vary. Enabling this feature allows users to boost the signal coverage by putting in battery consumption that makes it easier for the users to track their location precisely. Almost all Android smartphones have a feature called 'Use cell networks' which allows better location-based results.
Update Google Maps
Google Maps is the most widely used map service on Android and that is why we listed it here although this applies for all other map services too. Apps like Google Maps require updates every now and then to function properly. There are tonnes of bug fixes, optimizations and plenty of new features that are added over a lifetime of an app with constant updates. On the contrary, outdated apps miss these opportunities while clamoring to bugs and that is what makes it develop errors laters. Thus, an update is a must.
Update the OS
Since updating the Google Maps app is crucial, the same goes for the Operating System (OS) which is the backbone of the system. Although Android doesn't have a proper update protocol since it is facing OS fragmentation to a great extent. Thus, you may or may not get an update but if you did, please update to the latest version available. On the other hand, if you haven't received an update for a long time, you can install custom ROMs instead which are available off the internet and are populated with constant updates.
Is there any interference?
There are many sources of interference that can cause the GPS signal to wobble. Starting with the phone case that you use to the windows, walls, buildings, trees, etc. This is why enabling high-accuracy mode is crucial in this case. Also, removing any source of interference can boost the signal even further. Also, you can purchase an external GPS receiver that will boost the signal reception thus, giving a boost to the overall GPS using experience.
Check if the power saving mode is problematic
This mode when enabled saves a chunk of battery life but in turn, disables or restricts some apps and processes and who knows if the GPS is one of the services restricted by the app in our case. The solution is to simply turn it off and that's all you need to check if this is actually causing the problem. Although it is possible that this isn't the case which means you'll have to check for other methods listed here to fix the BQ Mobile GPS problem.
Clear GPS cache
When using GPS on your device, it collects cache files overtime which could get corrupt easily. This is where you need to intervene and clear the GPS cache files. For this, you can simply go to Settings –> Apps → All → AGPS/GPS and tap on 'Clear Cache'. You can download apps like 'GPS Essentials' or 'GPS Status and Toolbox' that can help clear GPS cache files right away. For other cache files, refer to the procedure under 'Clear Cache' section.
Clear cache
Cache files are susceptible to developing errors and that is what makes the system perform abnormally at times. It could be a newly formed cache file with a bug or it could be an old overwritten file and anyhow, it is problematic which is the reason why here are the ways you can fix it.
Firstly, you need to delete all system cache which is accessible via Settings → Memory (Storage) → Cache Storage. The second method revolves around downloading clean up apps like CCleaner, Avast Clean Up that allows deleting all types of cache with ease. Further, the third method is manual wherein the user will have to skip towards the Settings → Apps → Downloaded. Here, a list of all the downloaded apps are visible wherein you can simply tap on an article, press the 'Clear Cache' button and bingo. You need to repeat this over and over again for all apps.
Wipe cache partition
Another part related to cache files is the cache partition which is accessible only by entering the recovery mode. Here, you need to tap on 'wipe cache partition' and the phone will automatically erase any cache files if present.
Get the device scanned with GPS Status & Toolbox
Now, this is where you'll finally get to know if the GPS Problem that you are getting irritated of is actually a hardware or a software issue. Here, you need to download the app 'GPS Status & Toolbox' which allows users to check if the GPS receiver mounted on their particular devices catches or intercepts signals from satellites or not.
If visible, the problem is possibly related to software while a hardware problem such as damaged GPS receiver will show in poor results on-screen. This is where you need to install a third-party GPS receiver to boost the signal reception or grab your phone to talk to a technician and visit in-person.
Restore factory
If you can see the satellites on-screen if you have gone through the last method, it is probably a software-related issue and it is easy to fix it. Here's how you can do about it.
Turn off the device.
Press the power button and volume up button (which differs in OEMs) to boot into the recovery mode.
Release the buttons when you spot an Android logo on-screen.
Locate 'clear data/factory reset' on the screen and tap on it.
Finally, confirm the said actions by selecting 'yes — delete all user data'.
Lastly, select 'reboot system now' and start afresh.
Seek help from a technician
Thinking about what you can possibly do to fix the BQ Mobile GPS problem? If you can't find the resolution in this troubleshooting guide, you can finally visit a nearby service center to get it fixed. Also, we are talking about an authorized service center and not a third-party service shop since it will void the warranty of the device.