Why is your phone getting overheated, you may ask? There are basically tonnes of reasons why a phone can heat up to a critical temperature which hinders with its performance as well as can cause physical damage as well. To understand it, remember that under the hood, the battery physically moves the electrons across the various components to power it and that is what contributes to the increasing heat which is easily radiated out of the device. But when the heat generation is more than the heat being dissipated, which could be a result of a number of results, it could lead to an overheating problem which isn't healthy for a smartphone and in fact any other electronic device specifically not made to withstand high temperatures.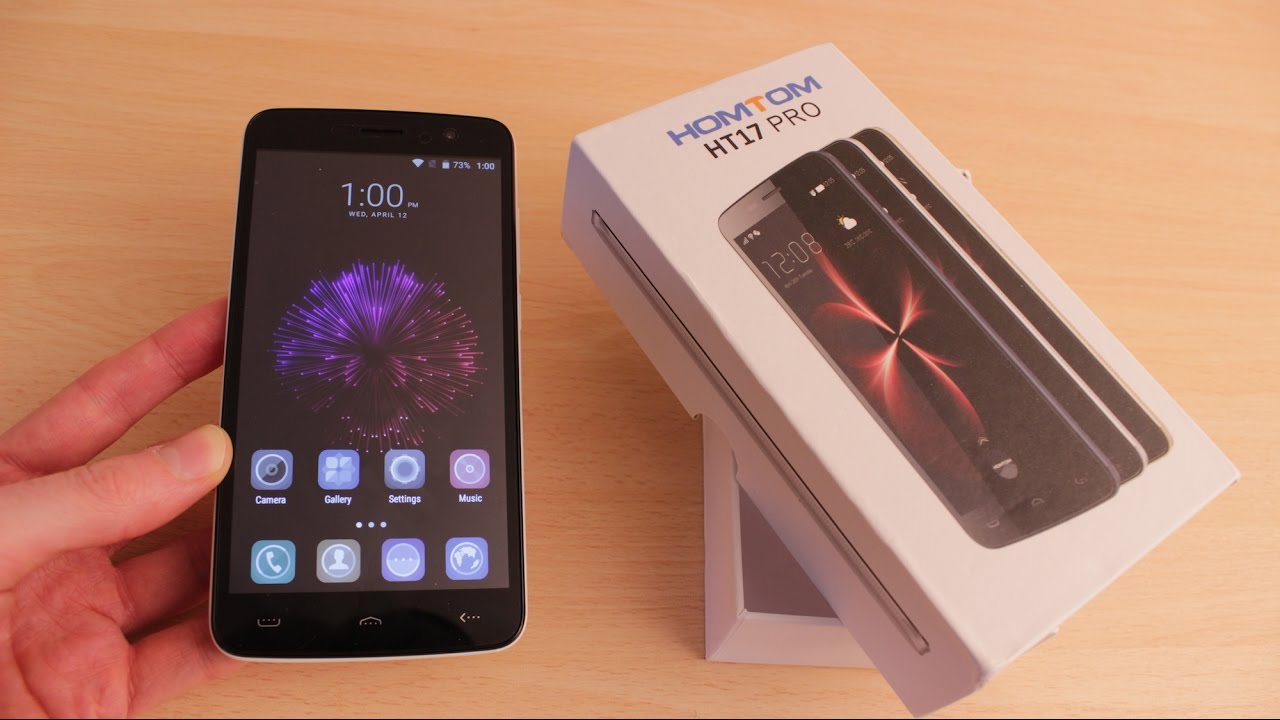 Since there is a number of reasons why your phone could get overheat, we have provided a number of methods in the extract that can combat and reduce the overheating problem that you are facing on your HomTom or say, any other Android smartphone that you can think of.
How To Fix HomTom Overheating Problem?
Restart the phone
You are using the phone and it has already started warming up, don't worry because it is completely normal. The problem begins when the phone reaches a specific high temperature and that is when you will feel that the device has gotten hotter and that's where you need to reboot the phone. Doing so will put an end to the strain on the battery and other components as well as release all the resources that were being used. After powering down the phone, keep it on a cool surface for some time and then, power it again.
Do not use it under direct sunlight
Sunlight isn't a good friend to your phone as it can heat up the phone's temperature and if you indulge in using the phone openly for a longer duration, it could overheat the phone as well. Thus, it is recommended to avoid using the phone in direct sunlight.
Remove the phone cover
As said above, if the amount of heat being dissipated is less than the heat being generated, it is one of the reasons why your phone could have developed overheating problem. In such cases, you can relocate to a cool place such as in an ACed room. Further, you must remove the phone cover and case as it will speed up the dissipation process. Club the same with the first method mentioned above.
Close all the recent apps
In case if the phone has just started warming up and you want to prevent it from overheating or say you don't want to turn off the phone, you can close all the apps for a change. Closing the recent apps that aren't in use can relieve the phone from excess strain these background apps could put on it and thus, allow the phone to cool itself quickly.
Uninstall dormant apps
Being an Android user, I know that I have an option to choose from millions of apps available in the play store to download and install it. But we don't use all the apps installed on our phones, do we? There are plenty of dormant apps that were seldom used but now. Then, there is bloatware of which, some aren't even used a bit but all these apps consume memory of your phone. Since you cannot delete bloatware unless your phone is rooted, you can disable it by going to Settings >> Apps >> Installed >> Click on any bloatware >> Disable. To uninstall a third party app that you had downloaded, you can go to Settings >> Apps >> Downloaded >> Click on the unwanted app and select the 'Uninstall' button and its done.
Stop overusing the phone
I know that your phone has a battery that lasts for hours even on continuous usage and hours of music and video playback. But it's a feature that not something you should always stick to as it will cause overuse and that indeed causing an overheating problem, especially when using high-graphic games and apps that required a chunk of resources. Thus, I would advise you to limit phone usage and take constant breaks that will keep the phone as well as the user in good shape.
What if there's a virus?
Since Android smartphones aren't protected against viruses and malware much like iOS devices, viruses and malware could easily land into the phone after you downloaded a strange app or click on a suspicious link or so. These virus or malware programs can cause serious issues such as it can direct all the resources towards a small number of apps or services and cause a problem while using other apps or it can hijack the system, transfer data to its developer and much more. You can use an antivirus app to curb it.
Check for software updates
It is recommended that you must keep the firmware or the Android OS that you are using updated. Outdated firmware is a lack of functionalities compared to the updates ones while also being susceptible to errors and bugs. Therefore, you must keep a tab on software updates and install it whenever available. Note that if your phone has gone out-of-support to receive any further Android update, you can choose to roll back to a previous Android version or use custom ROMs where the latter receives frequent updates too.
Check updates for apps
Outdated apps can cause issues to infiltrate the system and cause problems such as the one we are talking about 'overheating problem'. This is why tech experts ask users to update the apps in order to receive new features and UI changes as well as a security patch to wade off any potential bug or virus.
Wipe storage cache
These are temporarily stored files that can get corrupted easily and must be eliminated if it is causing any performance snarls. You can get rid of storage cache simply by navigating to the Settings >> Storage >> Cache Memory. When you tap on the cache, a prompt will appear on the screen asking the user to verify his actions after which, the cache files are deleted.
Wipe off app cache
The second method to get rid of cache files is to delete app stored by each individual apps for which, the procedure is as followed.
Proceed to the Settings and select Apps.
Now, go to Downloaded apps and tap on any app.
Here, you can tap on 'Clear Cache' and 'Clear Data' to delete the said files.
Repeat the procedure with all other apps but remember, deleting it will log you out of the software such as WhatsApp, Facebook, etc.
Wipe cache partition using recovery mode
This is the third alternative to delete remaining cache files which are stored in the cache partition that can be accessed only when you log into the recovery mode.
For this, you need to turn off the device.
Next is to press and hold volume up + power button together until an Android logo doesn't appear on the screen after which, you can
let go of the buttons.
Once you are in the recovery mode, the protocol changes i.e. you can press volume rockers to toggle between options and use the power button to select an option or otherwise stated on-screen.
You need to select 'wipe cache partition' and select 'Yes' on a resultant page and that must clear the cache partition for you.
Restore the phone using recovery mode
You can perform a factory reset using the backup and reset feature available in the Settings tool. But the hard reset method is more invasive and effective on such issues.
To restore the phone using recovery mode, turn off the phone first.
Now tap on power button and volume up button together (this particular step could differ from different manufacturers).
You need to hold both the buttons until an Android logo appears on the screen when you must let go of the buttons.
It's time to choose the option called 'wipe data/factory reset' from amidst the menu and then, select 'yes — delete all user data' on the consecutive screen and that must do the job.
Get help from a service center
Even after referring to this guide on how to fix HomTom overheating problem, the problem persists, I would recommend you to turn to a service center and get the problem solved. It could be because of a malfunctioned or damage hardware component or even a software issue that went undetected after you performed a hard reset which usually resolves such issues once-and-for-all.