iPhone is known for one of the stable devices out of all smartphones in terms of usage and overall maintenance. But there are coincidences where your iPhone might get the frozen screen and can't turn off. This situation often appears while running banking applications or heavy games, which runs heavy background tasks resulting in high CPU usage.
Generally, users can simply turn off their iPhone and turn it on again to fix the issue. But that's not the case if your iPhone has a frozen screen and nothing works at all. In this situation, you can use third-party software – Reiboot for your rescue. Reiboot is an iPhone utility which can help you to recover from frozen screen issues and other problems which essentially level their users in a devastating state.
As recently, I myself faced this issue where I was playing a multiplayer game on my iPhone, and it suddenly got stuck with a frozen screen. To my surprise, I was not able to get any calls nor I was able to turn it off. But I had this software lying around, and it helped me to recover from this situation without any data loss. So here is a guide to fix your iPhone frozen screen issue without losing your important data.
How to Fix iPhone Frozen Screen and Cant Turn off
iPhone rarely gets such an issue, but when it does, your personal data, your messages, calls etc., can become a problem. As you will not be able to operate on your frozen screen, users can not restart the device or do a factory reset to fix the problem. Luckily there's an alternate way that can save your data as well as bring your iPhone back to life.
Reiboot Features
Reiboot is an all in one tool for all your iPhone and iTunes problems. Whether it is an iPhone boot loop issue, frozen screen issue or update to the latest version of iOS. Where the official iTunes does not offer cutting edge services to fix any software-level problems for the iPhone, Reiboot offers a quick solution to these problems.
1-Click to Enter/Exit Recovery Mode:

iPhone and iPad devices come with a recovery mode, which can help users to recover the devices from software glitches; Reiboot makes recovery an easy and streamlined process.

Repair 150+ iOS/iPadOS/tvOS system problems:

This software also supports iPadOS, and tvOS problems, including boot stuck issues, white screen issues, software issues etc.

Repair iPhone/iTunes errors:

iPhone and iTunes combined throw multiple errors to users without any proper explanation or description. Reiboot can solve all of these problems with a single click.

Downgrade/Upgrade iOS Beta:

Users who are interested in installing or de-install the beta iOS updates can do it easily with this software.
These are some of the top features; however, it comprises more function and details, which you may go through at Tenorshare ReiBoot product page.
Steps to fix iPhone Frozen Screen
Here is a step by step analysis of how to fix this issue. Before following this guide, make sure to charge your iPhone and keep working lightning to USB cable for an easy process.
Download Reiboot and setup driver installation.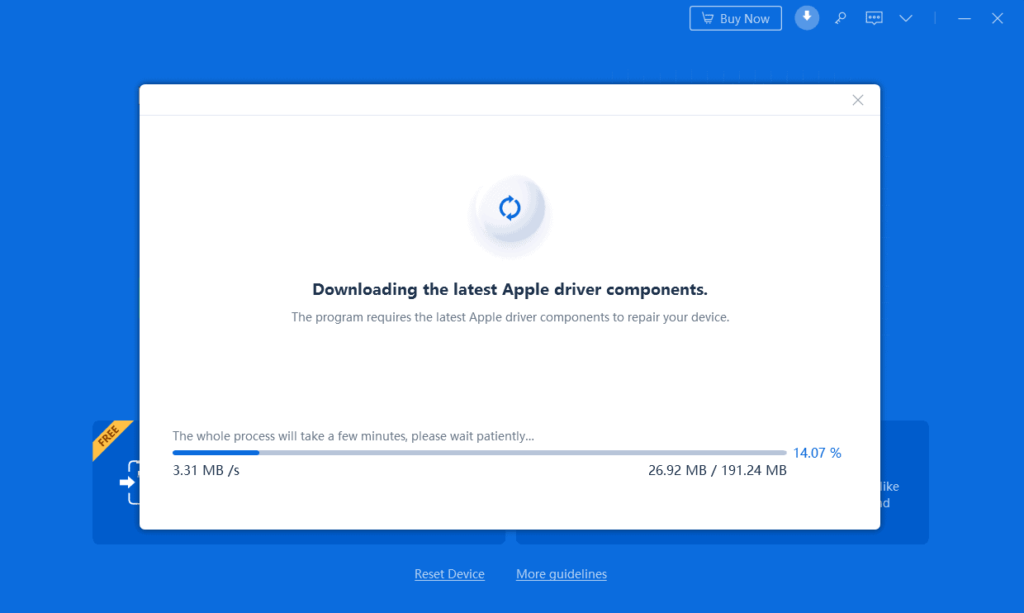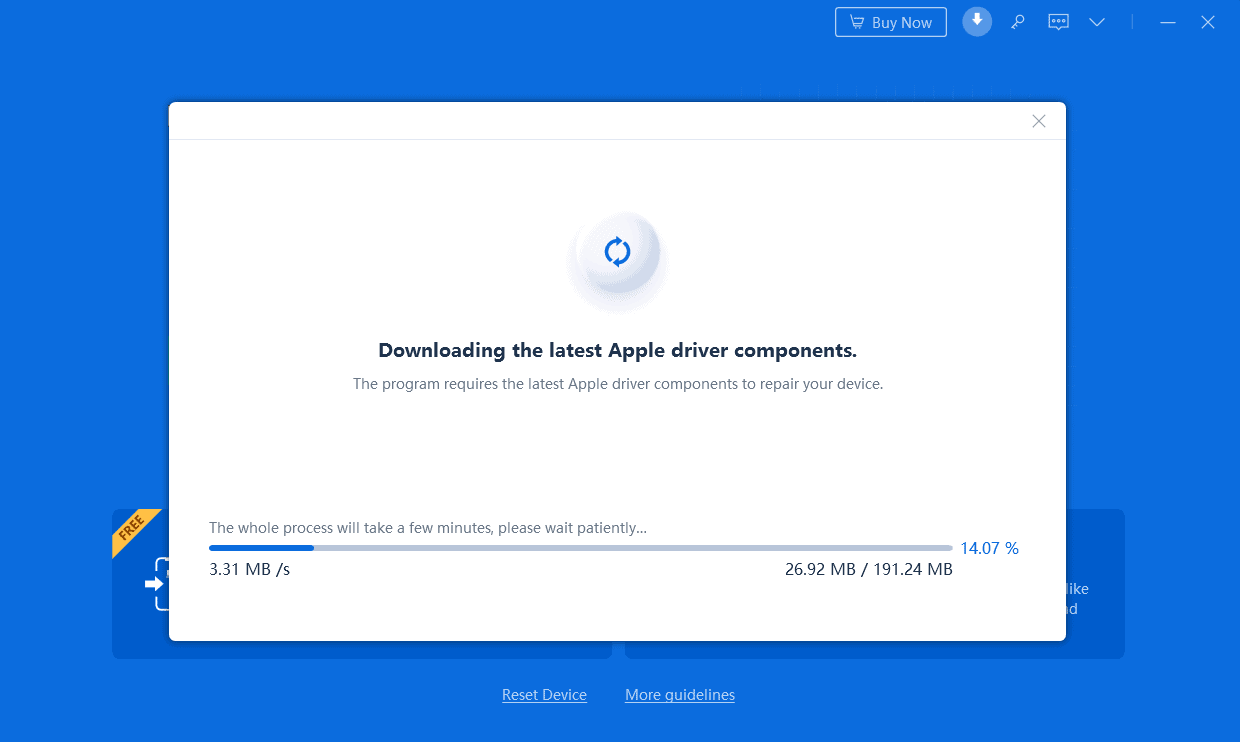 Wait till the installation process is complete.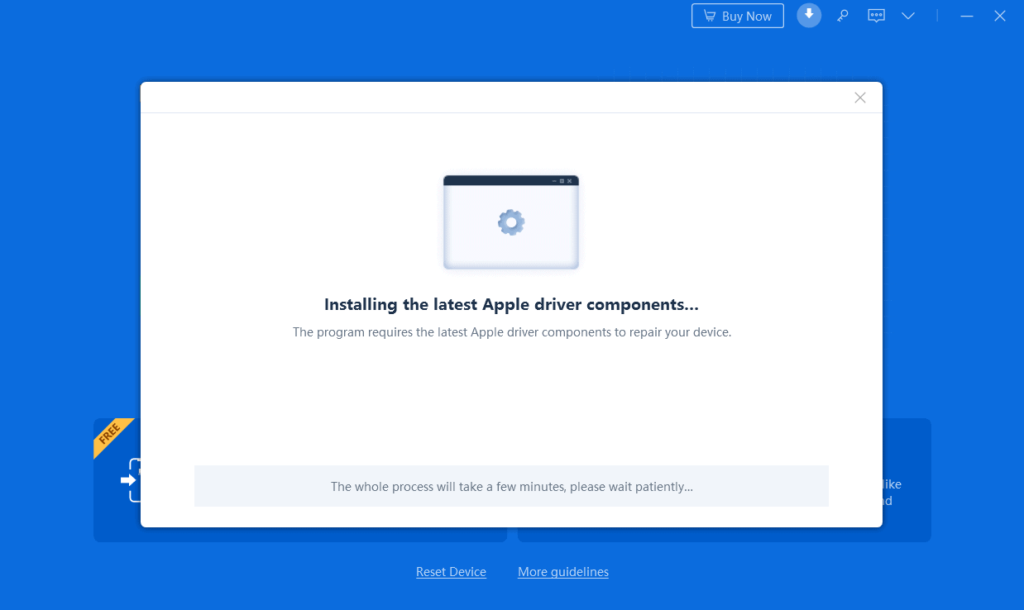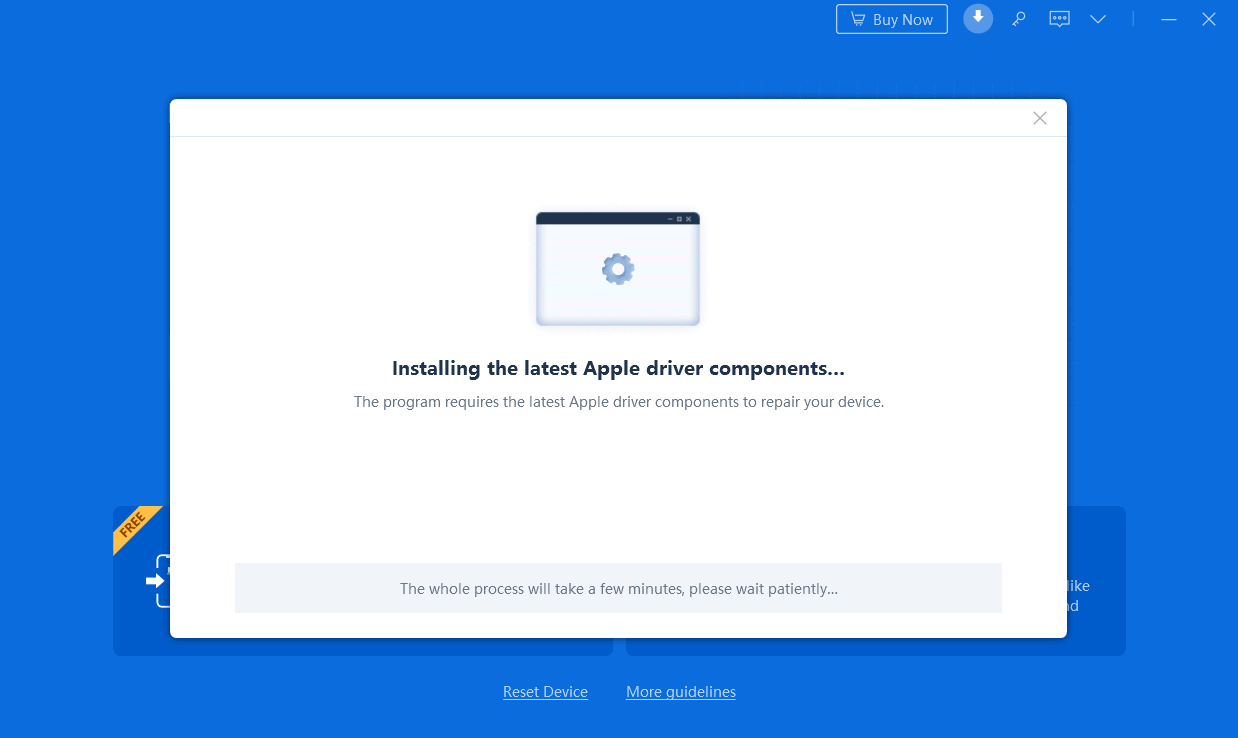 Click on the Start button.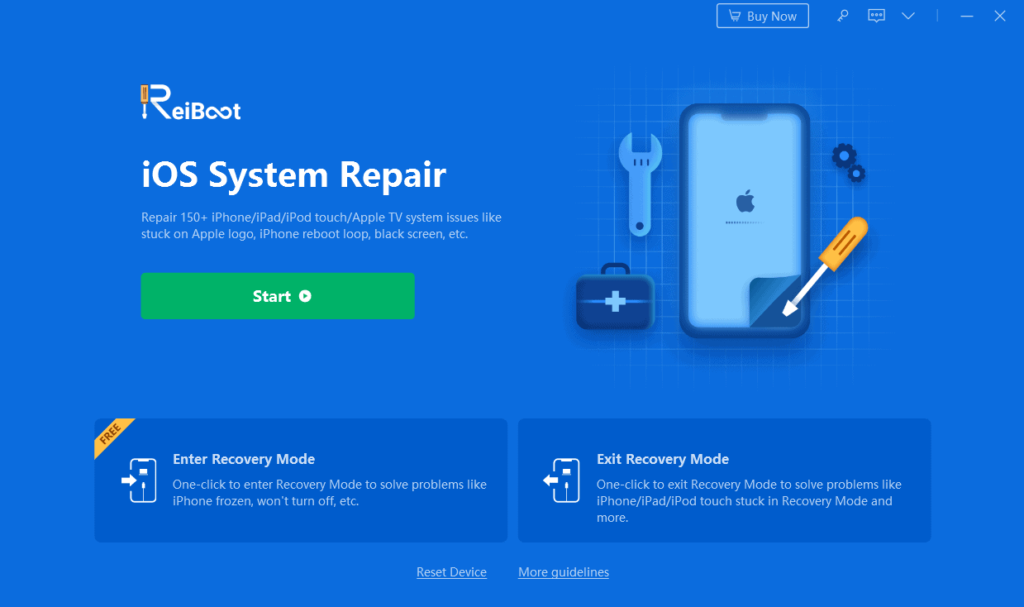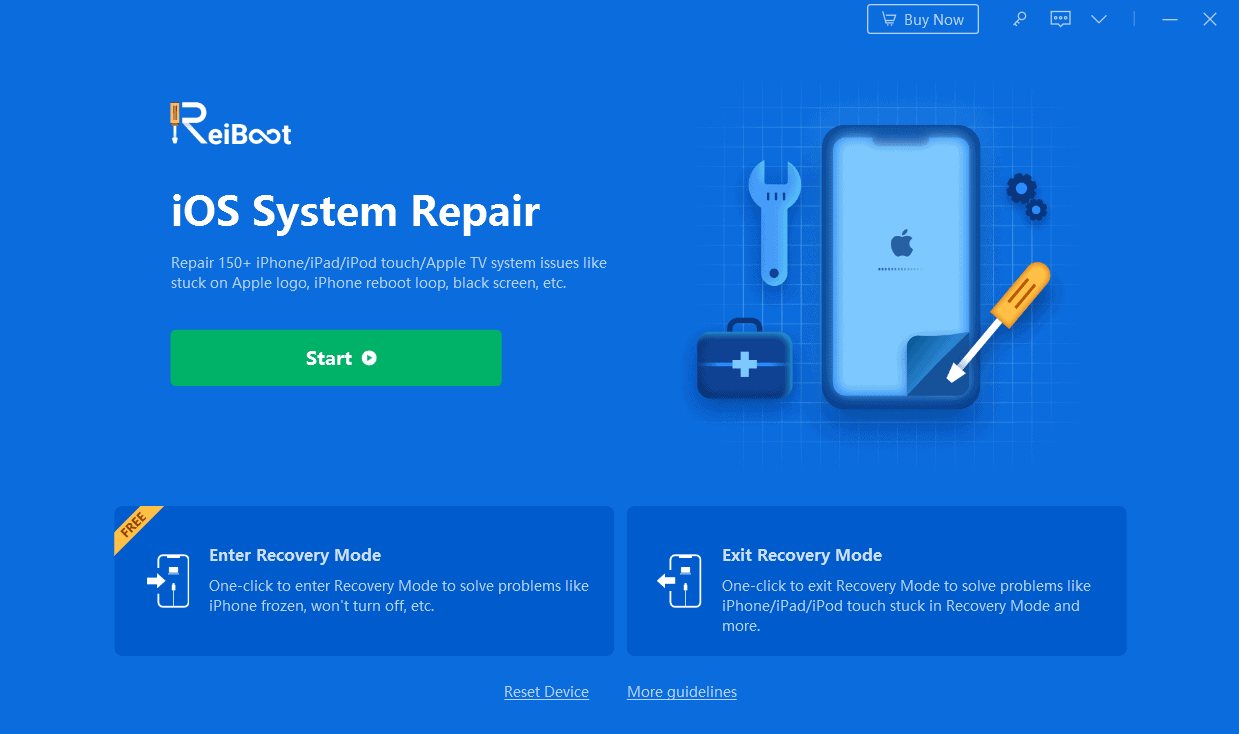 Choose on Fix 60+ iPhone problems and click next.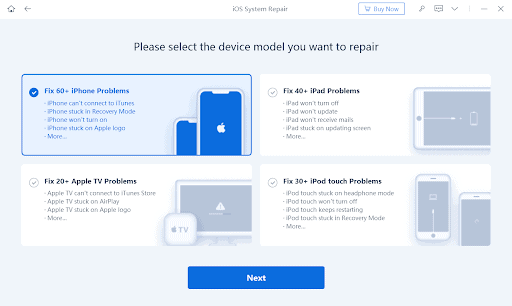 Choose standard repair and click the "standard repair" button.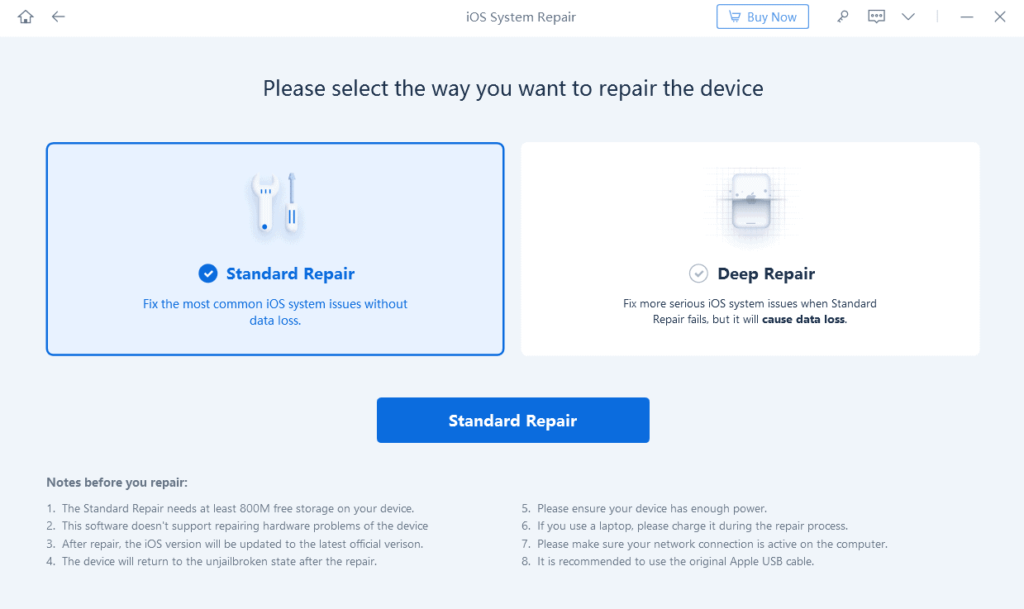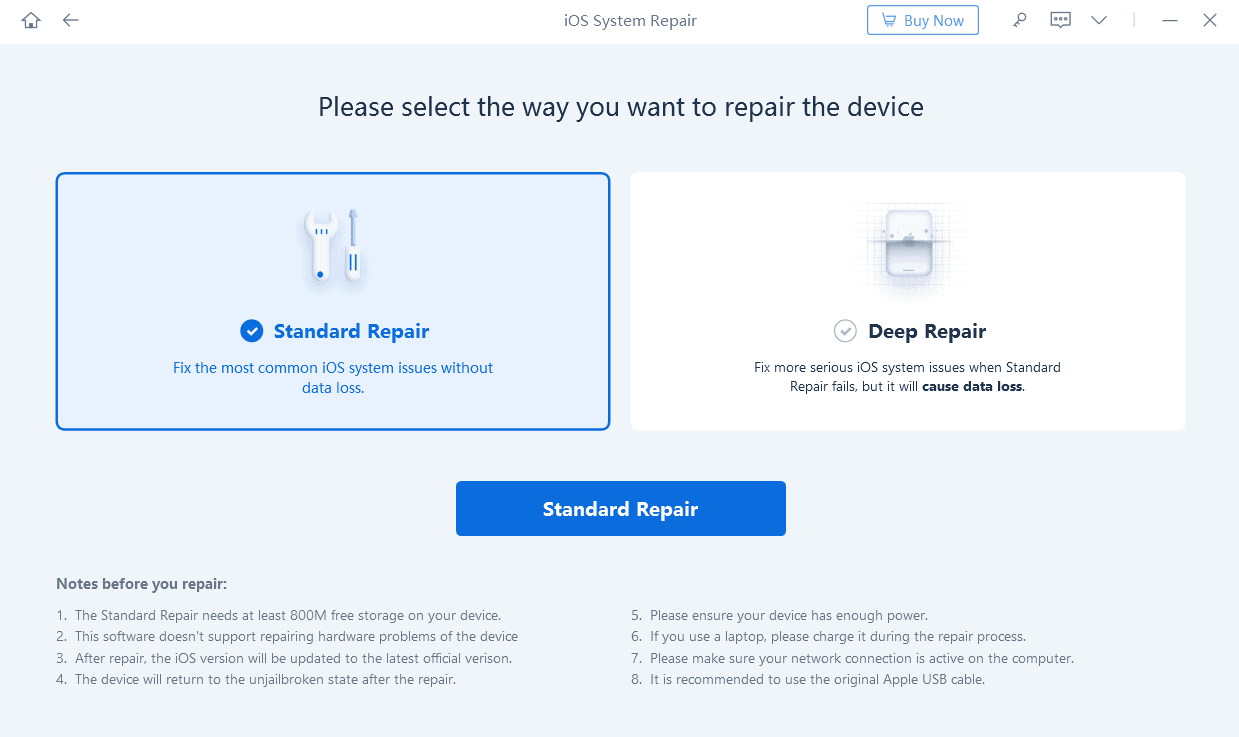 Connect your iPhone by following the onscreen instruction.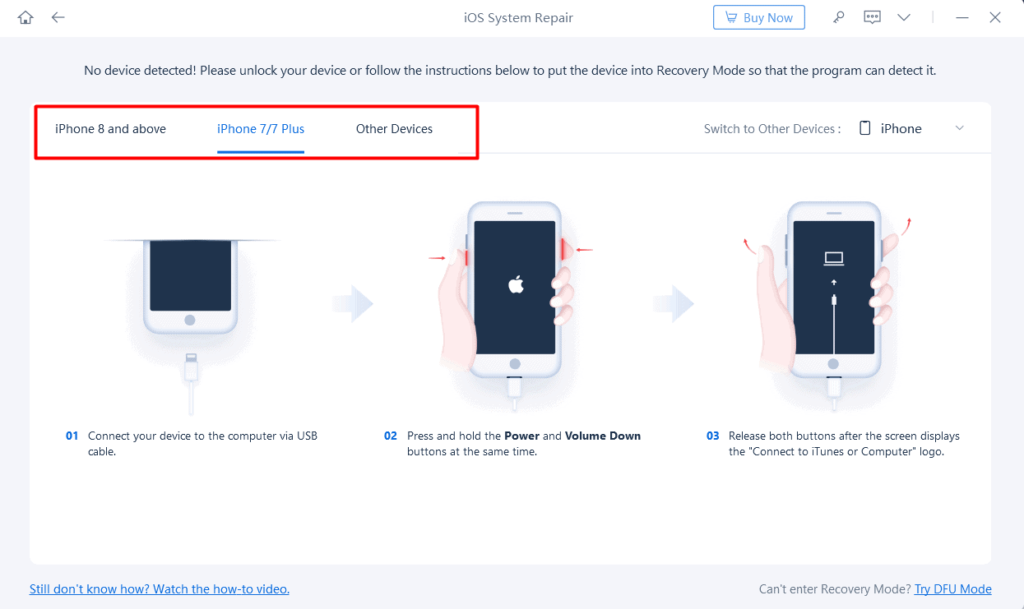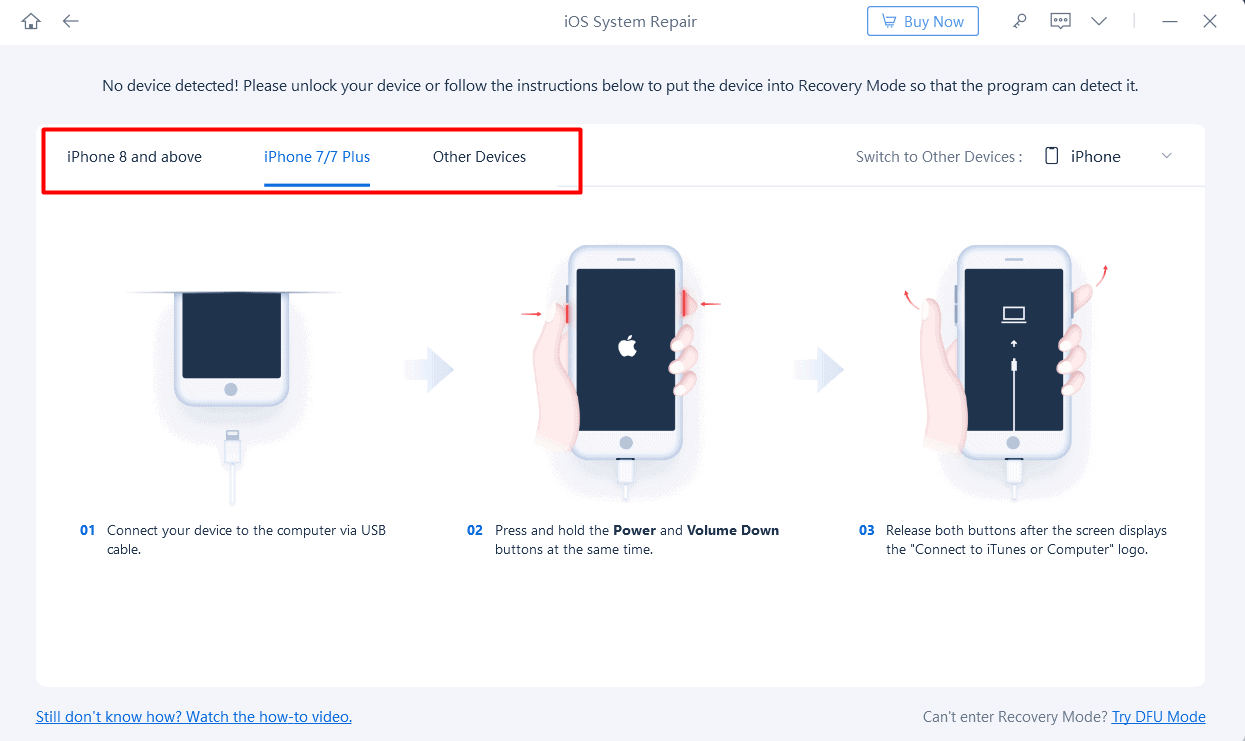 Wait for the process to complete. After completion, you can use your device normally.
Also read: Stuck with an iCloud lock? Here's how to fix iphone frozen screen issues.
Conclusion
Issues such as iPhone frozen screen, white screen, and boot loop stuck are common problems with many users. In the best-case scenario, these issues fix it up themselves with a simple device reboot. But when your iPhone screen itself is frozen and not working, then device reboot is not an option, and the situation can turn into a nightmare. But don't worry, as Tenorshare ReiBoot has all the tools by which you can fix this problem by yourself from the comfort of your home.