Now that we depend on wifi a lot, having wifi problems at home or office is the most irritating thing you can imagine on a smartphone. But the question arises, what could you possibly do to fix it after it has been not working for a while now. For starters, since there are many systems involved, a lot could go wrong with the wifi feature on your device or at the router's end or at the ISP's end so let's break it down and learn how you can tackle the Kyocera wifi problems using this explicit troubleshooting guide that you can follow.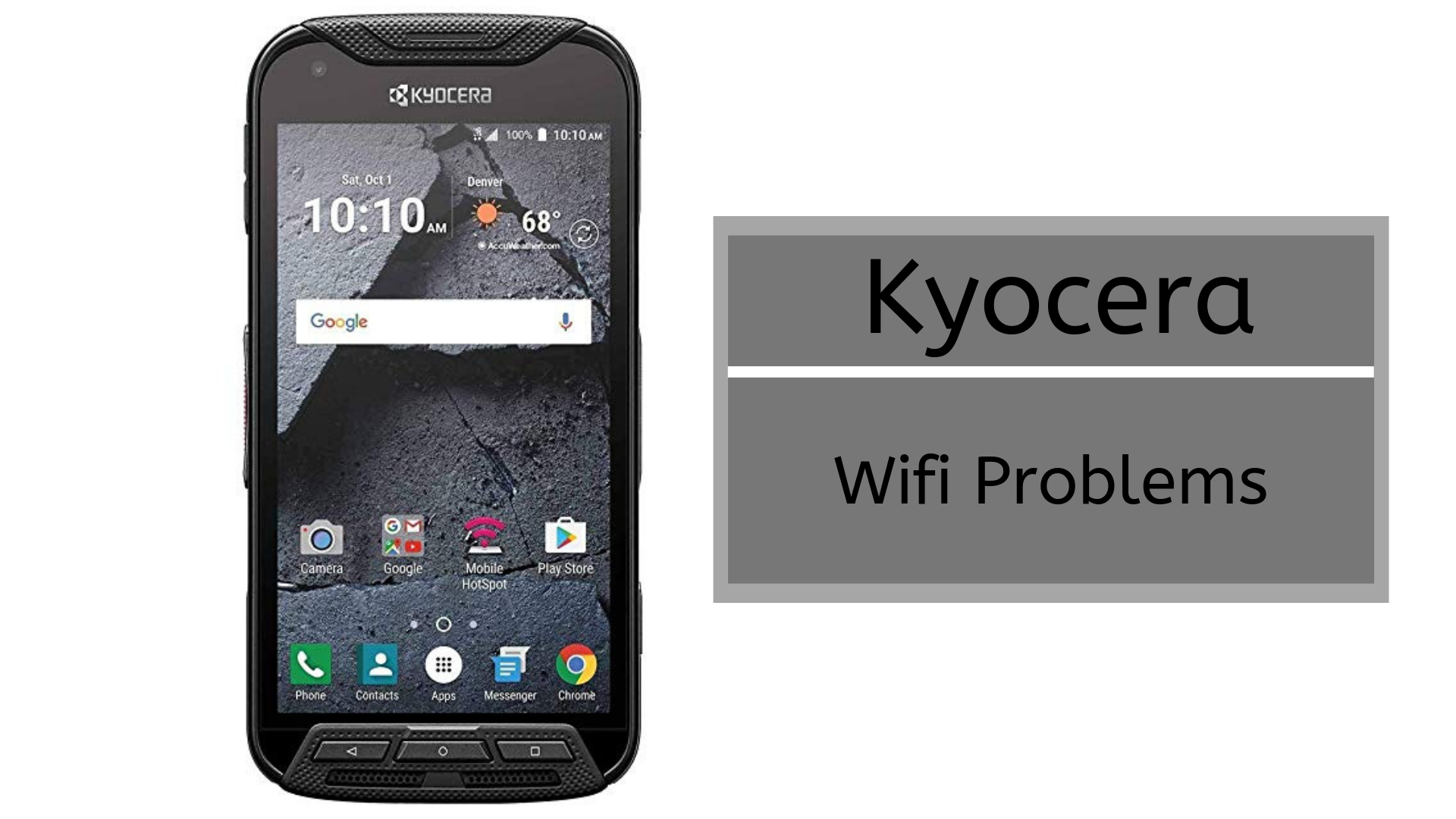 How To Fix Kyocera Wifi Problems
Call to know any intermediate issues
Pick up your phone and dial in the ISP to check whether you are facing the wifi problems due to any intermediate issues or is it your phone or the router at fault. The technicians might be able to provide a resolution if the problem is at their end, however, you'll need all these methods mentioned below to learn if the problem is from your end.
Toggle Wifi
If the ISP says that there is no problem on their end, it probably faults on your side and you just have to find it to fix it. I would suggest toggling wifi once to twice to check if it works or not. It must work in some cases if not all.
Turn on airplane mode
Although unexplained reasons why it works but airplane mode have been related to fixing a series of wifi problems such as when the phone is unable to find wifi network or it connects but there's no internet and so on. If that's the case, you need to turn on the airplane mode to disconnect any cellular or other networks temporarily and turn it off again. Check back to see if the issue is sorted.
Reboot the phone
The thing with a smartphone is that it has a lot of operations and processes underway that makes it susceptible to errors as it might introduce bugs or viruses or it could withhold a feature or app from working properly. To get things started or fix a temporary software glitch, you need a reboot and that's a simple method. Press the power button to turn off the device and wait for a minute before rebooting the device and there you are. Check if the wifi works or not.
Check for app conflict and crashes
There are a number of underlying issues why apps which are totally unrelated to wifi can cause wifi problems on your phone. Apps require updates every now and then to prevent any unforeseen problems, however, when the user resorts not to update apps, it opens up app's vulnerability to bugs, viruses, and so on. Too many apps cause crashes too which is why we recommend users to uninstall apps that aren't required.
Update to the latest firmware
One of the best ways to curb any app crashes or any problem related to apps is to update the apps as well as the firmware to the latest available. You can do so by opening the Google Play Store and updating all the apps manually or by ticking 'auto-update'. On the other hand, you'll find firmware updates within the Settings section where it will guide you to the latest update available or if not, you can always switch to a custom ROM or roll back if needed.
Reboot the router
Another easy solution to this wifi problems is to reboot the router. Actually, this is often the recommended solution if you call your ISP inquiring about the said issues. To simplify how it works, a router has to work a lot and sometimes, it gets overworked or overloaded which is the reason why it crashes. This is where you get the 'wifi connected but no internet access' issue. To fix this, walk towards the router, turn it off and wait for a few minutes. Now, turn on the router, press WPS or Reset button once and then, connect the phone to it and check if the internet works or not.
Update router's firmware
Your router has its own firmware too but it doesn't often need any human interference to update it. But if the router crashes too much, you have a solution to fix it. First, visit your router's manufacturer's website and download the latest firmware available. Enter the IP i.e. "192.162.0.0", "192.162.0.1", "192.162.1.0", "192.162.1.1" or whatever the admin panel for your router is and upload the firmware.
Restore factory
Also summoned as the mother-of-all-fixes, restore factory is although an extreme method to comply if the wifi problems are too severe and frequent, you can try this method which takes less than five minutes to complete. Here, you need to take a backup of all the data you have before proceeding further with the said procedure.
Step 01: Switch off the device.
Step 02: Hold power plus volume down button together for 10 to 15 seconds straight.
Step 03: You can release the said buttons once you spot an Android logo on the screen and let the phone proceed to the recovery mode.
Step 04: When in recovery mode, you need to use volume buttons to scroll and power button to select an option.
Step 05: Select 'clear data/factory reset' and 'yes — delete all user data' on the resultant screen to do the same.
Common Kyocera wifi problems
Here are a few common wifi problems that you'll face every once in a while if not frequently.
Phone not connecting to the wifi
It happens a lot when the phone is searching for a wifi network but it can't connect to it. This is where the 'forget and reconnect' method can be used. For this, you need to select the said wifi network and tap on 'forget'. Wait for a few moments before reconnecting to the same by entering the right password.
Authentication Problem/Error
The error message is pretty self-explanatory since it states that the password you entered is wrong and thus, authentication problem. But it might happen even when the password is correct in some cases and that's where the 'forget and reconnect' method can be hailed as well.
Poor internet connection
There are plenty of reasons why you are having a poor internet connection. Starting with the inefficiency of the ISP which you can inquire simply by calling them to ask them to fix it. Next, obstacles and the distance between the router and the user is crucial too because too many obstacles can render the wifi connection poor and so is the distance. You can always try to move towards the router as much as possible to get the best of it but shy away from sitting right behind a wall because it will bring down internet speed considerably.
Connect but no internet connection
Connected but there's no internet connection? Try rebooting the router or hitting the WPS or Reset button behind the router and this might work.
Get help from the ISP
If you are still finding ways to fix the wifi problems and your phone isn't the problem, in this case, you need to get the help from ISP. You can ask them to visit your home or office and tweak the router's position or settings, etc.
Ask help from the phone manufacturer
Finally, this is the final resort where you need to pick up your phone, book an appointment with an authorized service center or simply walk-in so that the technician can analyze any problem and provide a resolution along with it if you proceed with it.